Greenpower at Goodwood Motor Circuit Heat
At Slindon College, we take part in Greenpower! Inspiring young people to excel in Science, Technology, Engineering and Maths through a unique challenge: to design, build and race an electric car.

Following their surprise appearance in our School play this year; on Sunday, the College Greenpower team took part in the Greenpower Heat at Goodwood Motor Circuit. An exciting day was had by all, with the College entering all three of its cars in a very competitive race day, with over 75 cars from teams all over the South of England taking part.
With excellent driving from our pupils, we managed to achieve an 11th place out of 75 cars with our 'Relentless' car and our older car 'Stealth' achieving a respectable 37.

Well done to all pupils and parents that attended and supported us. Our Headmaster, Mr Birkbeck also attended and was very impressed with the teams' efforts.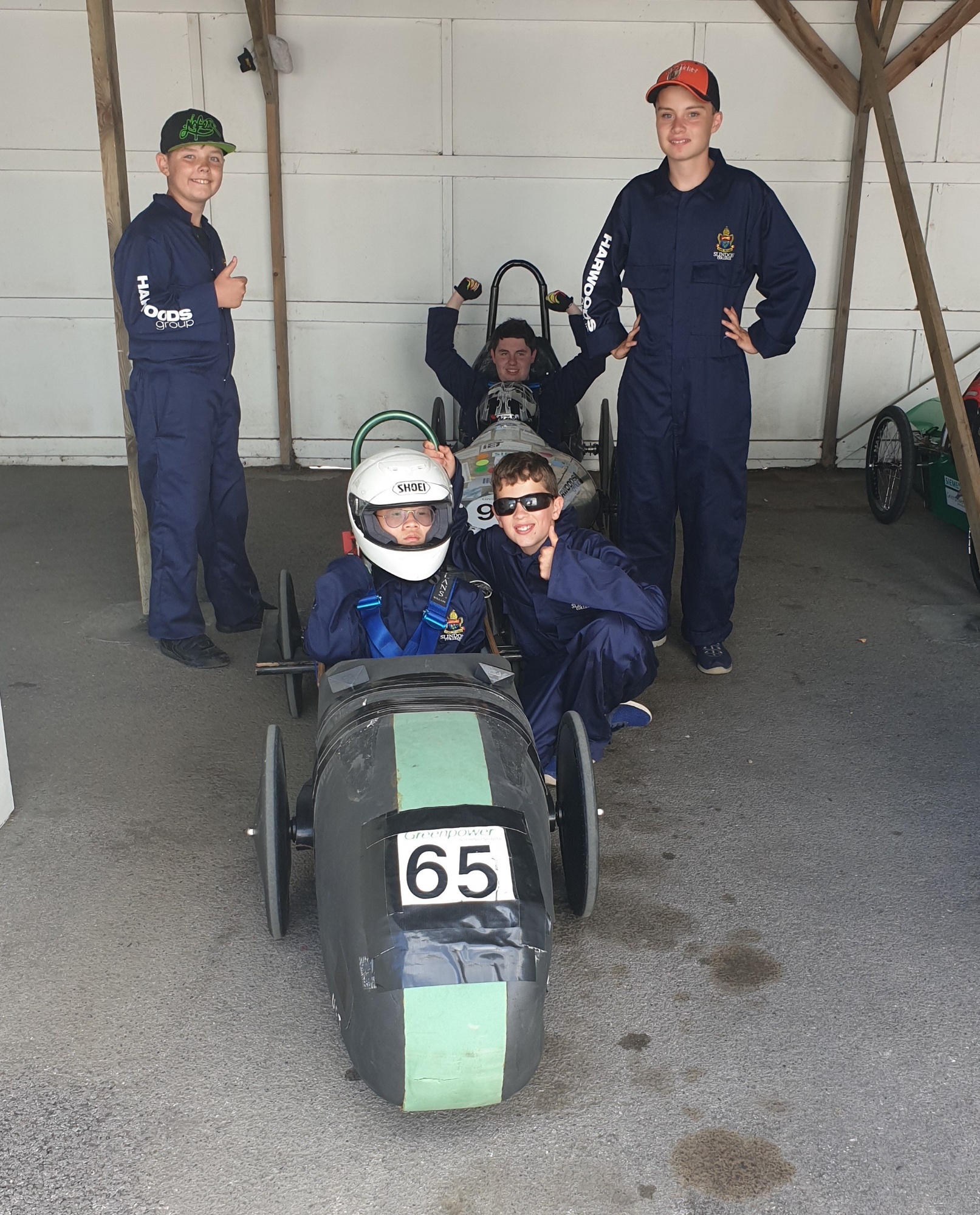 The next Greenpower race the College team will be taking part in will be at Dunsfold Park on Sunday 15th September 2019.
Greenpower Education Trust is a UK based charity with an outstanding track record in kick starting careers in engineering. They help unlock potential and spark enthusiasm for Science, Technology, Engineering and Maths (STEM) through the excitement of motorsport.
Slindon College students compete at Greenpower events in the UK, including nearby Goodwood Motor Circuit. The annual International Final takes place at the UK's Rockingham Motor Speedway.