Greenpower at Slindon Fete
At Slindon College, we take part in Greenpower! Inspiring young people to excel in Science, Technology, Engineering and Maths through a unique challenge: to design, build and race an electric car.
Our team displayed it's three electric racing cars at Slindon Fete held at the College last Saturday. Young drivers of the future were even allowed to sit in the cars and imagine they were our top Greenpower drivers!
The College Greenpower team is getting ready for its next race at Goodwood Motor Circuit on Sunday 30th June. This event has Free entry. Do come along and support our team!
Greenpower recently visited Slindon College to learn about how our team operates! Mr Burbidge , Leader of the College Greenpower activity, gave the visitors a guided tour of the College Design Technology and Motor Mechanics Department.; and then some of our students explained to our visitors what the activity means to them. Needless to say, an enjoyable time was had by all!
The team recently braved the elements of heavy rain and strong winds to take part in the Greenpower Practice Day at the world famous Goodwood Motor Circuit, right on our doorstep! Needless to say, an excellent time was had by all!
Greenpower Education Trust is a UK based charity with an outstanding track record in kick starting careers in engineering. They help unlock potential and spark enthusiasm for Science, Technology, Engineering and Maths (STEM) through the excitement of motorsport.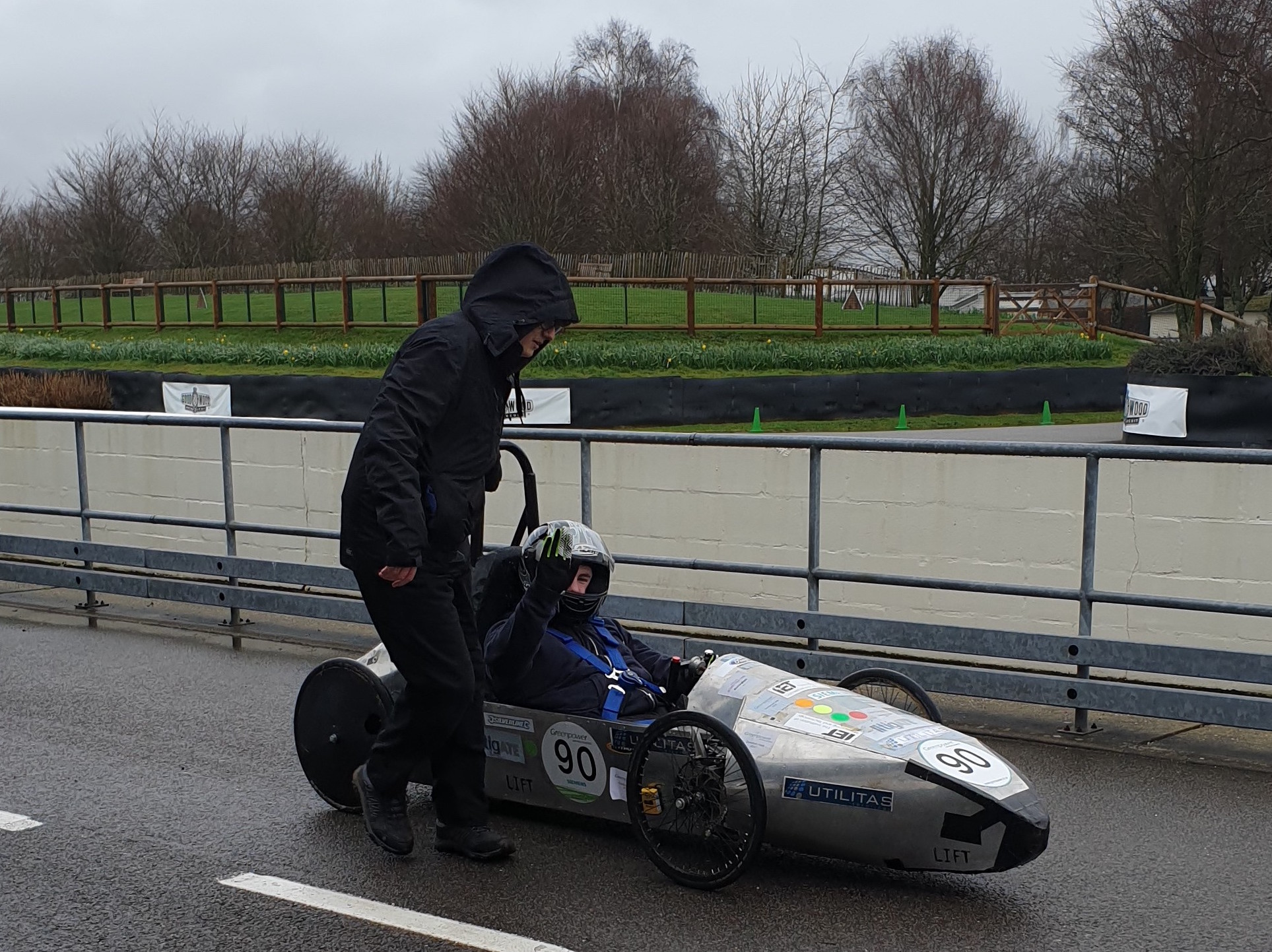 Slindon College students compete at Greenpower events in the UK, including nearby Goodwood Motor Circuit. The annual International Final takes place at the UK's Rockingham Motor Speedway.