End of Year Celebration Reveals new Head Boy 2019/20
Our End of Year culminated in our traditional Celebration of the outstanding achievements from our Slindon College students. The Great Hall was filled to the rafters with expectant students and parents (and former students and parents willing them on), all hoping to take home the coveted prizes awarded for excllence at Slindon College.
Students were awarded for their progress and effort within all year groups, followed by specific awards for outstanding achievements.
The Headmaster, Mr Mark Birkbeck, began the proceedings by introducing our Slindon School Governors, along with Senior Leadership members who would help to present the awards (Mrs Natasha Malby, Bursar). He spoke about some of the events of the past whole school year, including the opening of the Usborne Library, our STEM Moon Day, our Maths Pi Day, as well as other special events such as the school play, and Christmas fund raising celebrations. This was followed by an address from Mr David Slee, our chairman of Governors.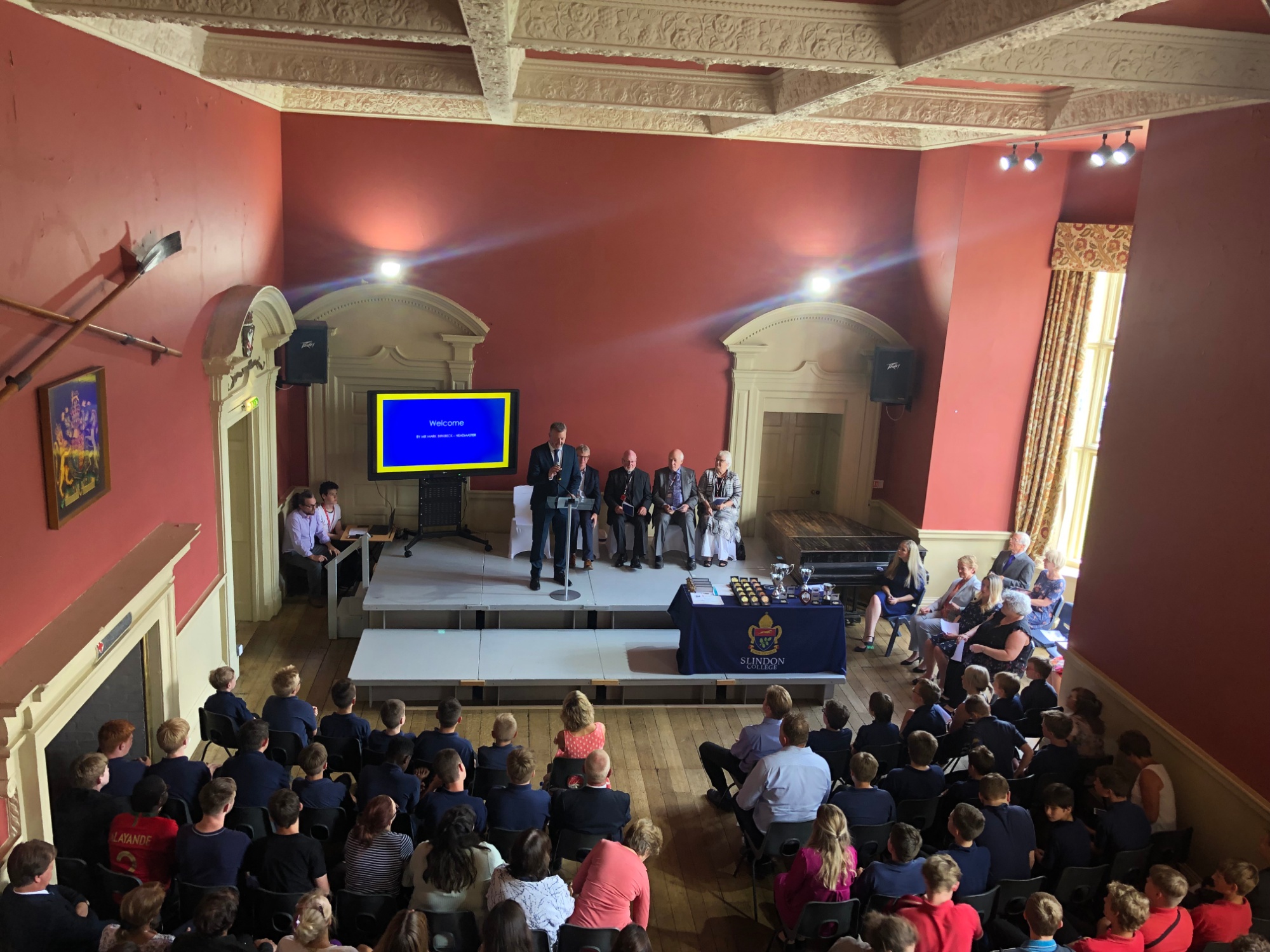 Specific Awards were given for personal growth, daring, performing arts, Greenpower and achievement in other subject areas.
The new Head Boy was revealed as Cormac Wilson at the end of the proceedings. He is best known to students as the lead character Mr Toad in our latest epic promenade School Play. He is pictured below with his new Head-Boy School Tie.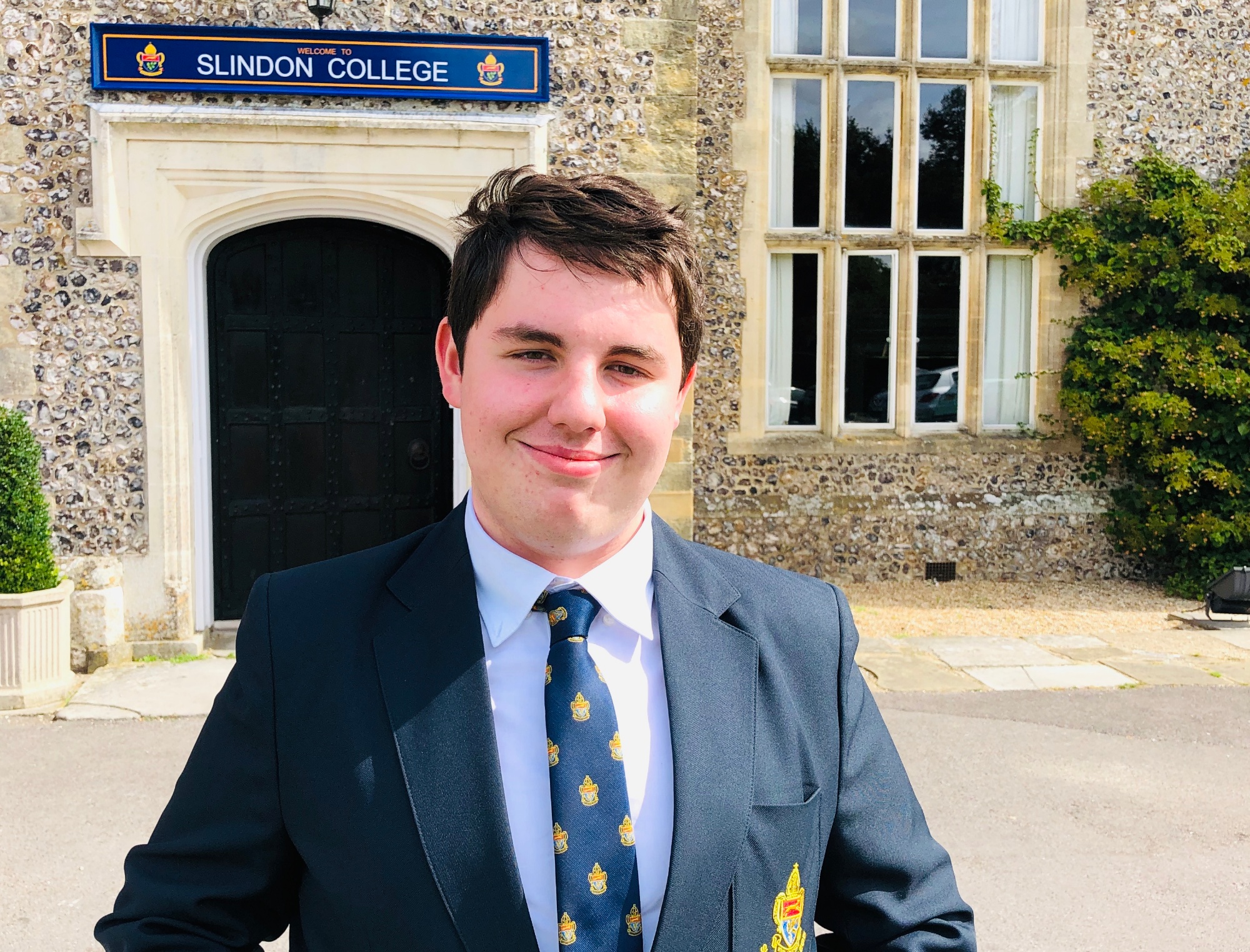 A huge well done to all students for their hard work this year!