Announcement of New Headmaster for September 2018: Mr Mark Birkbeck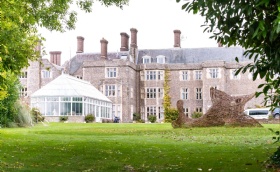 Please see attached, the letter announcing the appointment of the new Headmaster for Slindon College with effect from September 2018.
The Governors are pleased to announce the appointment of Mr M
ark Birkbeck as Headmaster of Slindon College from September 2018.
For more information on Mr Birkbeck, please download the attached letter from our Chairman of Governors, Mr Micheal Withers.
Until September, Mr Barry McMahon will continue as Acting Headmaster, with Mrs Jane Mason and Ms Sotiria Vlahodimou as Acting Deputy Heads.