A visit from The Samaritans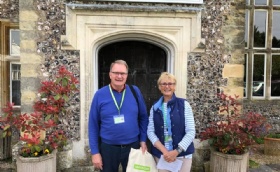 The Samaritans led an assembly about important youth issues.
The Samaritans came into role play and give valuable guidence to our students in assembly today.
The Samaritans are there for people when they need them, which could be any time of day or night. They reach 228,370 people a year in schools, hospitals and the homeless.
People talk to them for as long as they like, as many times as they like. They don't rush, interrupt or push anyone out of the door. They let people lead the conversation at their own pace. There's no waiting lists, and no assessments.
They want you to feel safe while talking to them, so you can tell them how you're really feeling. For some, they are the only place they can turn to without fear of judgement.
For others that might worry about burdening friends or family, they offer a safe place to turn.
It's because of your support that they are able to visit your local communities.