Primary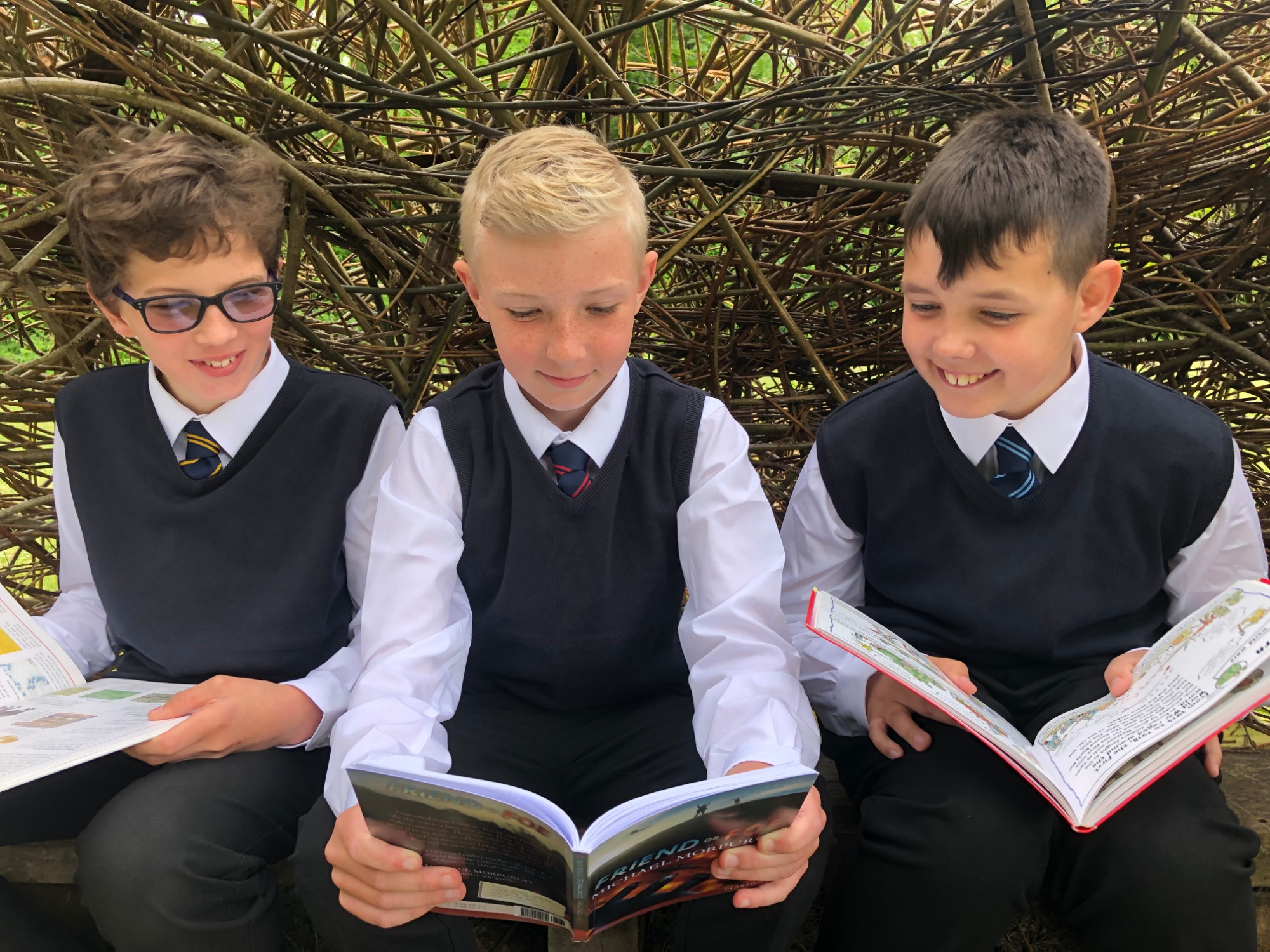 In our Primary School, the academic curriculum is geared to Key Stage 2. We employ high quality teaching to constantly build upon your child's chance of success. As each pupil is looked upon as an individual, the curriculum is not set in stone but is planned around the needs and potential of each individual in Years 4 to 6.
An independent Primary School in West Sussex
Slindon College is an independent school in West Sussex, open to boys from Year 4 and upwards. Our education focuses on multi-sensory lessons tailored specifically to meet the needs of our pupils.
At Slindon College, we see every boy as an individual with their own unique strengths. Class sizes are limited to a maximum of six boys, so our teachers can provide personalised learning and support to ensure every child receives the attention they need to grow and develop. We believe in developing independent learning and encouraging every child to achieve and develop a personal love of school and education.
Click here to find out about our Primary School Day and Term Times.
Curriculum
In the primary school at Slindon College, we focus on the Key Stage 2 curriculum. Our staff treat every child as an individual, and by building upon their unique strengths, create a comprehensive and nurturing learning environment. You can get a better look at how we focus on each child's needs with our primary school curriculum.
In addition to literacy and numeracy support every morning, we also focus on listening skills, team games, and group Yoga during sensory breaks throughout the school day. Take a look and see how our days at Slindon College are organised.
Our School Day
The school day is planned to best provide for the individual needs of the pupils. Lessons are divided into small units of work and timers allow the pupils to know how long they have to focus, with task sheets informing the pupils about the content of each session. We base work around individual interests where possible and try hard to encourage independence within each lesson.
Whole class teaching happens around a group table and individual work is carried out in our 'work stations,' allowing the pupils to remain focused and free from distractions. Each pupil has their own daily visual timetable and tray; and box systems allow the pupils to keep track of their work and equipment. Visuals are used throughout and there are frequent exercise and sensory breaks for those requiring Learning Support.
For detailed information on our school day and term dates, please see our section here.
For more information on our Learning Support, please see our section here.
Enrichment Activities at School
We offer a selection of primary school enrichment activities at Slindon College, including:
IT
Swimming
Choir practice
Greenpower cars
All students commit to one enrichment activity which we organise on Mondays, Tuesdays and Wednesdays. Enrichment activities are perfect for growth and development since they allow primary and secondary school children to mix in a fun and shared learning environment.
Pupils can usually change their activity every term if they wish, however, there may be exceptions when activities are chosen specifically by staff for a pupil in order to strengthen their progress in a particular area.
The Primary team lead at least one external visit per term expanding the understanding of their pupils and linking their learning to real life experiences.
See our latest Enrichment Activities here.
Forest School
Forest School is an inspirational process, that offers primary school students regular opportunities to achieve and develop confidence and self-esteem through hands-on learning experiences in a woodland or natural environment with trees such as Slindon College. Click here to find out more!
Greenpower Events
Slindon College students compete at Greenpower events in the UK. Greenpower Education Trust is a UK based charity helping to ignite students' enthusiasm for science, technology, engineering and maths.
Music at Slindon College
Music is not offered as part of our Curriculum, but is open to any who wish to take additional lessons. Music teachers will come to Slindon for an additional cost and teach during lunch times. Piano, Guitar, Singing and percussion have been some of our most popular choices within the last few years! For full details on your child learning music, please contact our main office.
Reports and Parents' Evenings
All parents are invited to parents evenings during the Autumn and Summer Terms, however there is always the chance to liase with teachers informally at the end of each school day. There is also the opportunity to meet staff from our Secondary School at 3.30pm each Friday over a cup of tea. At Slindon we welcome parents' involvement in their son's education and invite you to phone or use our Portal emailing system if you would like to meet with a member of staff at any other time.
Comprehensive reports are produced at the end of the Autumn and Summer terms.
Friday tea with parents
We believe in nurturing strong and lasting relations with parents to create communications which help your child make the most of their time with us and develop as they learn. Every Friday, we invite parents in to meet the teachers and senior leadership team in the dining hall, so they can have a chat about the week. There's also a selection of tea and coffee, and homemade biscuits on offer from our wonderful kitchen.
All school meals are prepared onsite in our kitchens, and we can adapt your child's meals to meet any special dietary requirements for allergies or religious reasons.
Caring for your son
During the day, our First Aider oversees the health and wellbeing of all our pupils. When necessary, the school doctor is consulted and boys are taken to the local surgery by the First Aider, or the doctor visits the school. You will be contacted at the earliest opportunity in all cases of injury requiring a hospital visit. Please ensure that all medical forms in the parents' handbook have been completed and returned to the school office before the beginning of your son's first term.
Contact Slindon College
Sitting in the beautiful county of West Sussex, Slindon is a peaceful village, located just four miles west of Arundel and six miles north-east of Chichester.
To find out more about Slindon College and what we can do for you and your son, please get in contact with us today.