Core Subjects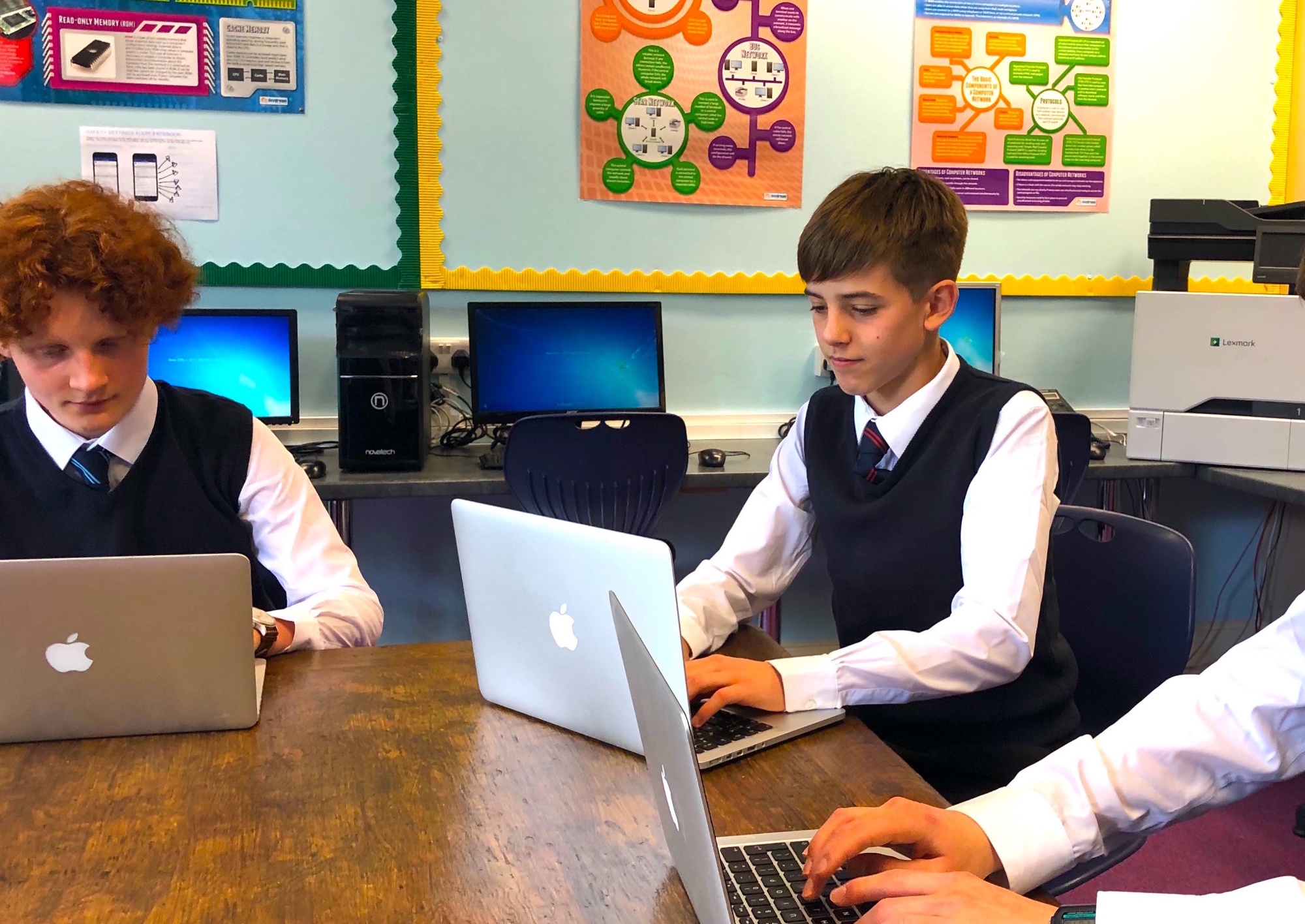 English
The English Department embraces a variety of styles as our students develop their skills. Lessons are directed by both the interests and the needs of the students. We recognise that learning takes many pathways and that each student has their own learning style. A range of assisted technology is partnered with the breadth of software directly designed to support the specific pathways for our students. We endeavour to develop the imagination and creativity of our students and ensure that they have a deep-rooted interest in English that will encourage them to embrace life-long learning within the subject.
Students are encouraged to enter story and poetry competitions within the college, as well as contribute their original writing to in-house celebrations such as our annual Christmas Carol service, regular assemblies and other major school events. The department promotes reading through World Book Day each year, featuring visiting authors and poets who encourage the students to consider themselves as writers, and extend the range of literature they read. Our state of the art Usborne Library helps cement this love of reading, providing a safe and friendly study space. Regular theatre trips to local Chichester Festival Theatre aid the learning experience.
Secondary students take part in morning Literacy on a rotating daily basis. Staff are on hand to boost the confidence of our students in these areas. In the afternoon, the same care is given to reading. Students are assessed in these areas by the relevant teachers and feedback is given. These take place in form groups unless additional support is arranged by the SENCo.
Mathematics
We seek to give our students a firm foundation of numeracy skills and strategies. Our students have individual pathways in Maths, to build on success and confidence and to ensure that they gain the appropriate qualification to support them in future choices and to enhance their life skills. We cover a wide range of topics, with work differentiated to ensure that support or extension work is available as appropriate. Our students have a range of interactive technology at their fingertips that are utilised to great effect, as well as a range of practical resources, implemented on an individual basis and fully differentiated to the need of the student. All take part in additional morning numeracy on a rotating daily basis, helping to cement the importance of maths skills, with staff on hand to boost the confidence in this area.
Whole school Mathematics events such as 'Pi Day,' and visiting Maths education groups such as The Puzzle Company aid our students learning as they develop a love for this all important life subject.
Science
We set our students realistic targets; and in every case we aim to impart a love for science, and a desire within the student to know more about the world around them.
The college is fully equipped with three Science laboratories, complete with all apparatus to aid the students in their studies. Experiments that revolve around every day activities ground the learning for our students. We adopt a 'hands-on' approach, utilising interactive and innovative technology, as well as our on-site farming facilities, and extensive National Trust grounds. Periodically, students are involved in whole school Science events such as 'Moon Day' where they have the opportunity to mix with students of all ages.
The college develop passion for Science through school trips to local areas and attractions where appropriate, including our nearby Planetarium.