Accommodation
Accommodation for UK and Overseas boarders
Secondary pupils and Sixth Formers, Year 7 and above, from the UK and overseas can board at Slindon College. The Boarding House is split by floors into Juniors and Seniors, who co-exist together and with the help of the Boarding team, form a tight-knit family atmosphere.
Bedrooms
Dormitories and study bedrooms are light, airy, comfortable and well-furnished in a modern and practical style. Years 7-9 live in dormitories that sleep 2-4 boys in a mixture of single and bunk beds. We aim to accommodate all boarders in congenial, compatible company.
Year 10's and above have dedicated study bedrooms, offering a greater degree of privacy for independent study, free from distraction.
Every room has suitable desk space with task lighting, drawers and a wardrobe with lockable store box for valuables. Personalising the room is encouraged and many pupils like to put up pictures of family, pets or their favourite band on their pinboard and bring their own duvet covers.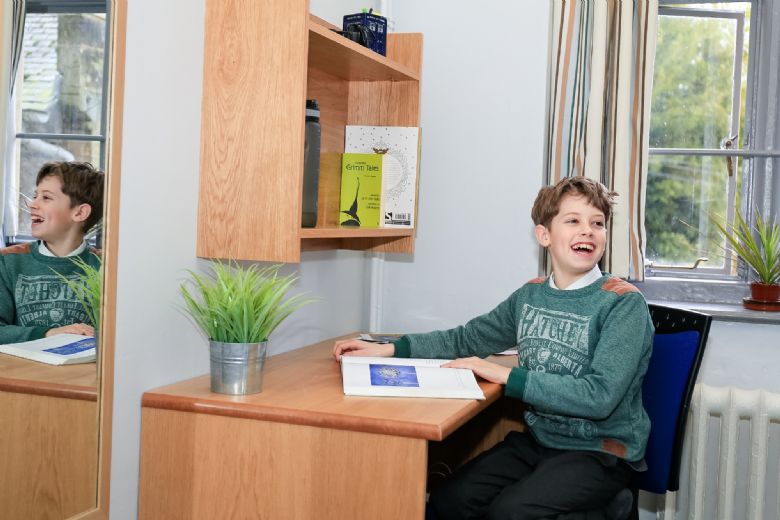 Communal Rooms
The Boarding House has multiple toilet and shower facilities and each floor has a bath. Suitably protected WiFi is available through-out the Boarding House. There are three recreational rooms to enhance the boarding experience and provide a real home from home:
The Family Room
A large car themed room located on the top floor with comfortable sofas, beanbags, board games, football table, dart board, bluetooth speaker and television with Sky, DVD player and games consoles used by the boarders to relax, watch TV and generally socialise. It is used as the senior common room.
The Snug
A cosy common room brightly decorated with a Marvel hero theme and furnished with a corner sofa, beanbags, television and a kitchenette for making hot drinks, toast and snacks. This is used as the junior common room and the boys have access to board, games, magazines, television with Sky, DVD player and games consoles.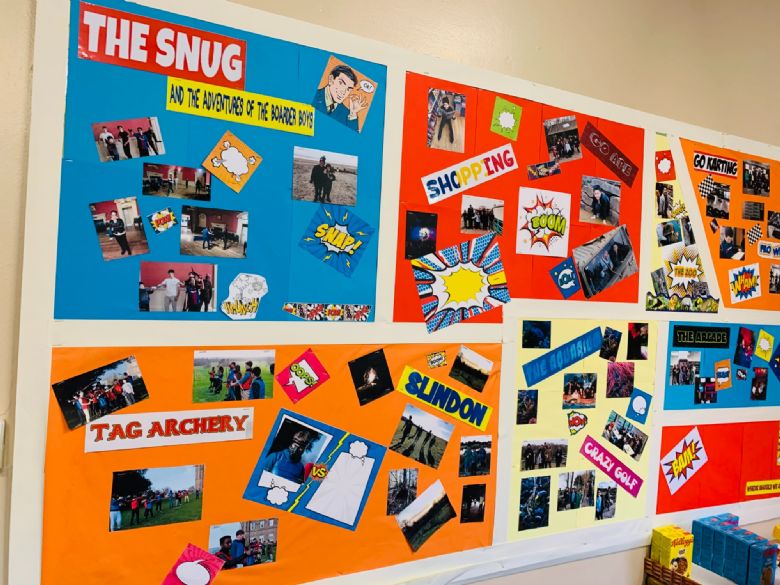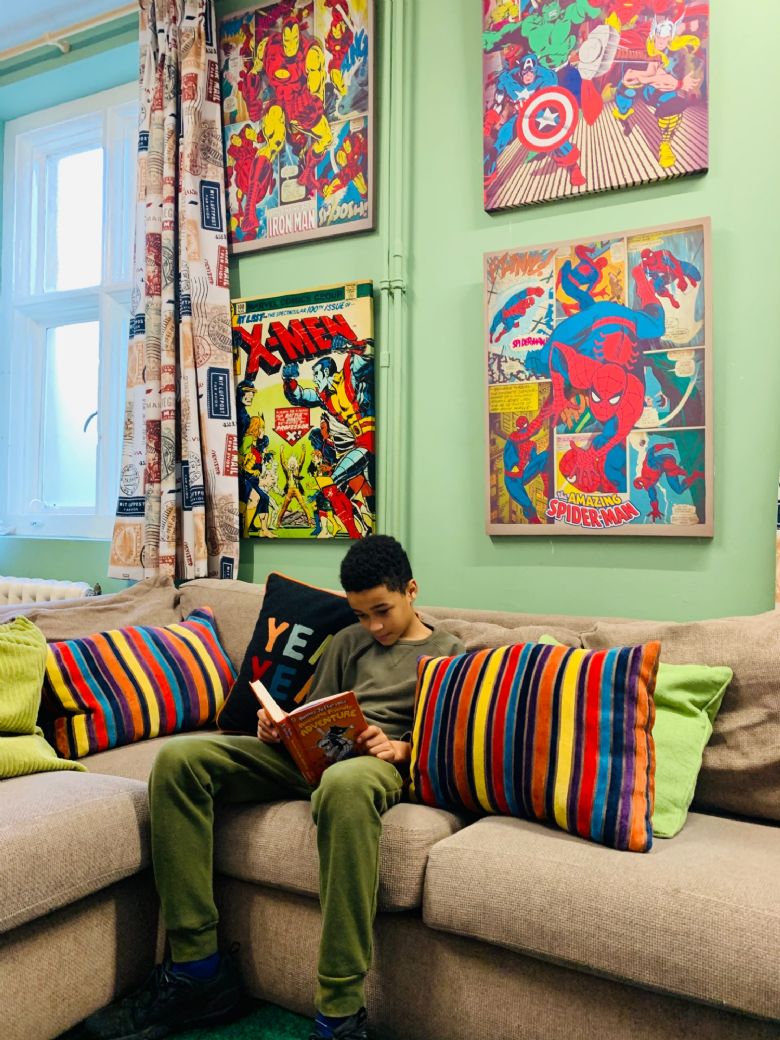 The Games Room
With seating and a pool table, the place where boarders can enjoy a friendly game of pool or participate in a more competitive pupil v teacher tournament.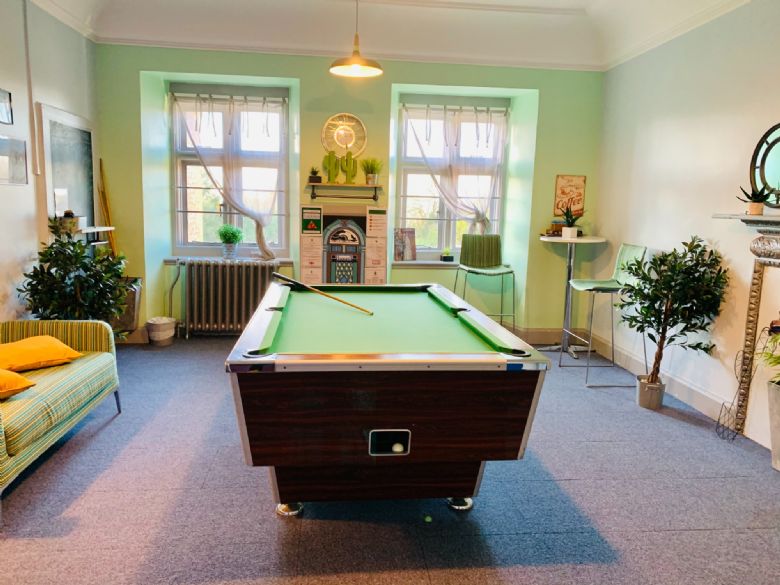 The Usbourne Library
Although not located in the Boarding House, The Usbourne Library is available to boarders in the evenings and on weekends. The library has an extensive selection of books for all reading levels. Every pupil is part of the College's Accelerated Reader program which is housed in the library.