Boarding for International Students
Proud to be a unique British Boarding School in England, UK
As one of the most unique British boarding schools in England, Slindon College is set within the glorious Sussex countryside with magnificent views of the South Down's rolling hills. Welcoming British and international pupils from around the world, our boarding school provides excellent teaching standards and facilities for international pupils and those requiring English as an additional language teaching support.
With options for day and boarding, the College is conveniently located near major UK airports including:
London Gatwick airport
London Heathrow airport
London City airport
Southampton airport
Our British boarding school teaching team combines a wealth of experience in providing excellent care to international children adapting to life living in the UK and away from their home. Our international pupils choose our boarding school to take advantage of the dedicated specialist teaching departments for international pupils with limited English language skills.
The parents of our international pupils benefit from the knowledge that their child is being cared for in a safe and supportive educational setting that helps them learn a new language and develop their educational goals, as part of one of the world's best academic programmes for children.
Slindon College provides a family-orientated home away from home environment to all pupils looking for the highest quality educational standards. Our excellent and highly-rated teaching team can also provide additional support to children requiring extra help within the classroom.
A Boarding School in England for International Students
Our boarding school in England caters to international pupils with different language and academic abilities. International pupils studying in England with very good English skills can join our UK pupils, whilst those requiring additional language help have dedicated lessons with our EAL teacher. Our international and UK pupils are encouraged to mix together during recreational times and Slindon College supports a fully-inclusive learning environment.
Slindon College is CReSTeD accredited and has the highest-rated facilities available to support children with specific learning difficulties such as dyslexia. We're also listed in The Good Schools Guide - you can read their review of Slindon College here.
The UK Education System for International Students
Boarding Schools in England, including Slindon College, follow a National Curriculum that outlines your child's educational plan in what is referred to as 'Key Stages'. From years 4-6, international pupils will enter our nurturing Primary Department where they will study Key Stage 2 in preparation for moving up to Secondary education. This includes Key Stages 3 & 4, and as part of the UK education system, children will study towards achieving GCSE's during this period – an academic qualification achieved in specific subjects.
Studying at Slindon College
Slindon College is highly-rated as a unique British boarding school for international pupils. With excellent teaching standards and results from our pupils, Slindon College creates an environment for children and international pupils in the UK that encourages them to achieve their best.
Ideally located within the tranquil and idyllic grounds of Slindon House in Arundel, our boarding school is easily accessible from major UK airports and cities. England's rail network provides excellent transport options around the country and is often a convenient transport method for our international and boarding pupils who are returning to the school.
How much does a Boarding School cost in the UK?
Boarding school costs will vary across the range of boarding schools in the UK. It is important to consider the facilities and range of academic subjects available when choosing a boarding school in the UK to ensure that it is the correct environment for your child.
At Slindon College, our school fees are competitively priced and include the cost of our school fees, and housing and board costs.
Parents Living Outside the UK
The College requires parents living or working abroad to appoint a guardian, resident in the UK who we can contact in an emergency, who will act on behalf of the parent, and who will look after the pupil during half-terms and other times when the College is closed. This must be arranged prior to arrival at the College and contact details of the guardian must be given to the Admissions Officer.
All boys resident outside the UK must be in possession of a valid passport and, where appropriate an entry/student visa. Passports and any other important documentation must be handed in to the Houseparents for safe keeping.
Finding a Guardian for your Son
It is important to us that this works well. We can provide a list of guardianship agencies for overseas pupils, with 'bright world' as our preferred choice. Bright World holds full AEGIS (Association for the Education and Guardianship of International Students) accreditation to GOLD standard.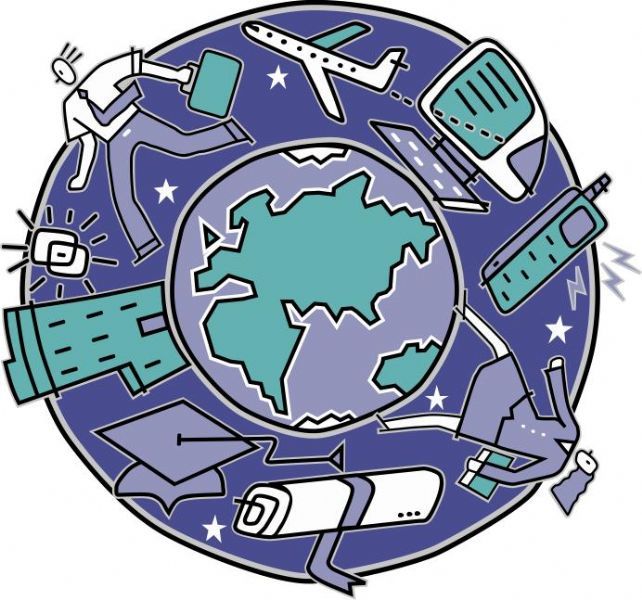 More information about The Admissions Process.
Get in touch
For an informal discussion and to find out more information regarding our boarding school for international pupils, please get in touch.