About Boarding
Boarding for UK or Overseas pupils
Those who board at Slindon College share an environment which we work hard to make as homely and enjoyable as possible. With a family orientated atmosphere, our school offers all boys a safe, respectful and structured lifestyle. Boarders enjoy a supportive and nurturing environment in which they can flourish both personally and academically.
Boarding at Slindon College is based on the following values:
Respect
Individuality
Courtesy and good will
Continual drive for development
Excellence
Strength in partnership
Boarding Options

Secondary pupils and Sixth Formers from the UK and overseas can board at Slindon College. The College offers three boarding options:
Termly Boarding
Termly Boarding is full time for the term. Boarders arrive from 5pm the day before the first day of term and remain at the College until the next holiday, be it half term or the end of term. The College does not have any exeat weekends.
Weekly Boarding
Weekly Boarding is for Monday, Tuesday, Wednesday and Thursday nights and weekly boarders have their own reserved bed space. Weekly boarding is only available to overseas pupils if they have a local guardian or family member who is providing accommodation at the weekends.
Part-Time Boarding
Part-Time Boarding is for either two or three weekday nights and part-time boarders have their own reserved bed space. Part-Time boarding is only available to overseas pupils if they have a local guardian or family member who is providing accommodation on the other nights.
Flexi Boarding
We are happy to accommodate Flexi Boarding for day pupils on an occasional basis giving them the opportunity to socialise, participate in exciting activities, to offer respite and to assist with busy family schedules. Pupils may stay overnight in the boarding house for a boarding activity, dinner, bed and breakfast. Flexi boarders will not necessarily be allocated their own bed space and boarding spaces are not guaranteed. At least 24 hours notice is required for housekeeping purposes.
More information about Boarding Fees.
Daily Life
Boarding Day
Boarders are woken just after 7am by Matron. They go to the dining hall for registration and breakfast, which is many of our boarders' favourite meal with a choice of cereals and granola, croissants, fruit salad and cooked breakfast options on rotation.
After breakfast, the day and boarding pupils go on to enjoy the school day together. The last session of the day is enrichment, after which the day pupils go home and the boarders head to evening activities.
Boarding Evening
Monday-Wednesday the school day finishes at 4:30pm and on Thursday and Friday at 3:30pm. On Friday the College hosts Parents' Tea at 3:30pm in the dining hall providing an opportunity for all parents and carers to have an informal chat and a cup of tea with teaching staff, houseparents and the Senior Leadership Team.
Boarders are supervised by two Houseparents on duty. Initially boarders are encouraged to change out of their school uniform into casual clothes and take part in the evening activity. Casual clothes are permitted at the end of the school day and at weekends. These should be suitable for the active, outdoor life the boys lead at the College. At 5:45pm boarders head to the dining room for dinner and evening registration with the Houseparents. When finished boarders return to the boarding house to relax.
The boarders enjoy an evening snack at 8:00pm, which varies each night between waffles, toasties, pain au chocolat, croissants and fruit.
Bedtime
Bedtime is a calming experience, with time for reading, catching up on the day and an audiobook after lights out. Bedtimes are staggered between year groups. The Houseparents remain actively on duty until late, after which the Houseparents, who have flats in the main building, are available throughout the night.
Weekends
The weekends, run by Houseparents with assistance from the academic staff, consist of a variety of different activities and trips, but we are mindful the boys also need downtime and rest and therefore weekends at Slindon have a much more relaxed approach. A typical weekend consists of a late rise, leisurely breakfast from 9:45am, followed by the days activity. On Saturdays, trips are made during the day and evening. On Sunday mornings the boarders are also regularly taken out.
More information about Boarding Activities.​
Community

The Boarding team help the boys through life as a boarder. They are the boarders first point of contact and will make sure that their stay at the College is safe and enjoyable, looking after their health and wellbeing. Houseparents live on site within the main building and are on duty throughout the evenings and weekends.
Mrs Lipscombe - Head of Boarding
Mrs Lipscombe lives on site with her husband and son and leads the boarding family at Slindon College. She has worked previously worked as a teacher and is devoted to ensuring the boarders have a comfortable experience away from home.
Mr Highfield - Senior Houseparent
Mr Highfield also lives on site and has worked at the College for many years and has seen a great many boys come and go. He is a wealth of knowledge about life at the College. Mr Highfield has many additional skills which he shares with the boarders including drone flying and metal detecting.
Mrs Highfield - Houseparent
Mrs Highfield works one night a week. She enjoys a variety of activities with the boarders such as board games, hide and seek and baking.
Academic Staff
Several of the College academic staff assist in the Boarding House on the evenings and weekends. This provides the boarders with a broader range of adults to interact with and a different set of skills for activities.
Matron
During week days Mrs Bouyi, our Matron, is available to look after the health and wellbeing of the boarders. She is based in our Surgery and will help pupils from all countries and cultures settle into life at Slindon College. Matron has many responsibilities in regard to the boarders including overseeing personal medical regimes, taking boarders to medical and dental appointments, ensuring clothes are kept clean and repaired or replaced as necessary, ensuring dorms and studies are clean and tidy.
First Aid Team
We always try to ensure that our boarders remain fit and healthy but in the event that they become unwell or have an accident we have an easily accessible medical care facility located on the first floor of the main house. The Surgery has a dedicated sick bay with en-suite facilities should your son need such care.
Our Matron is highly trained and able to offer emergency first aid. The Boarding Team have undertaken 'First Aid at Work' and 'Medicine Awareness for Schools' training as a minimum. We work with parents and medical professionals to ensure that the boarders are well looked after and following their personal medical regime. All of our boarders are registered at The Croft Surgery who are our first point of contact should we need further advice. Parents will be contacted at the earliest opportunity in cases of injury requiring a hospital visit and in the case of any illness lasting more than 48 hours.
The First Aid Team are clearly identified across the College by our 'See It + Say It = Stop It!' posters.
Mental Fitness Team
The College has a strategic Mental Health Lead who oversees the College's multiple approaches to Mental Fitness.
Our 'Time to Talk' programme gives boarders dedicated, confidential appointments to share their thoughts and concerns as a first point of call in dealing with mental health issues.
Initiatives like our 'Monday Meditation', that takes place in the Family Room and 'Gratitude Journaling', which the pupils undertake every day in their tutor time, instils constructive mindfulness practice. The College also subscribes to The Happy Newspaper, giving the pupils access to a platform that shares positive news and all that's good in the world.
"I want to encourage and inspire children to find their own happy news and look for the kindness in their schools and communities"

Emily Cox, Founder of The Happy Newspaper.
Our 'Wednesday Wellbeing Walk' has seen us utilise the surrounding countryside for all of its healing properties. All academic staff have completed the Children and Adolescent Mental Health Awareness course Level 2 and work in a manner that encourages openness and discussion, allowing pupils to feel safe and supported. Should a pupil want outside help they can call one of our Independent Listeners for confidential impartial support.
The Mental Fitness Team and Independent Listeners are clearly identified across the College by our 'See It + Say It = Stop It!' posters.
Food to Fuel Your Son
All meals are cooked on site by our catering team and are taken in the Dining Room. Our meat and vegetables are all purchased through local, well-regarded suppliers. To view the menu for the next 1-2 weeks click the utensils icon on the right of the screen.
The Boarding team sit with the boarders at meal times and this encourages opportunities for informal conversation and an improved chance of better table manners. We find this is a golden opportunity for staff/pupil engagement and the development of stronger collegiate approaches, often the biggest problems can be solved around the dining table.
Special dietary requirements for allergies or religious reasons can be met provided we are advised in advance. Please note our Allergen Information: All our food is prepared in a kitchen where nuts, gluten and other allergens are present and our menu descriptions do not include all ingredients. Full allergen information is available on request.
More information about Food.
Laundry

All machine-washable items will be laundered on-site for Weekly and Termly boarders for which a charge is made and added as a Supplementary Charge. All clothing must be suitable for commercial washing and tumble drying. Designer items and those requiring hand washing cannot be catered for and should not be brought to College. All boarders items of clothing must be labelled. Casual clothes are permitted at the end of the school day and at weekends. These should be suitable for the active, outdoor life the boys lead here.
For further assistance with uniform or boarding item requirements please contact Matron.
More information about Supplementary Charges.
More information about Uniform & Equipment.
Pocket Money

Boarding pupils use a prepaid debit card for their pocket money. We recommend HyperJar, an app designed specifically for managing money and budgeting with a strong reputation with parents. We suggest boarders receive a minimum of £10 and a maximum of £20 per week pocket money to spend as they wish on shopping trips during the week or whilst at weekend activities. Please contact the Head of Boarding about pocket money should you require any further information.
Contact

If you need to contact your son in an emergency and are unable to do so using their personal mobile please contact the Front Office (in office hours) or the Head of Boarding (out of office hours). Please note Year 7-11 boarders are only permitted access to their mobile phones during free time and mobile phones are locked away overnight to prevent sleep disruption.
Should a Termly Boarder be returning home for the weekend we politely request the Head of Boarding is notified by Wednesday evening at the latest to assist with planning the weekend activities. Parents, carers or relatives wishing to visit boarders during the weekend may do so by prior arrangement with the Head of Boarding.
Front Office Direct Dial: +44 1243 814320
Boarding Office (The Surgery) Direct Dial: +44 1243 814003
Head of Boarding Mobile: 07710 099078
Senior Houseparent Mobile: 07876 173054
BSA Covid-Safe Charter
Slindon College has adopted the Boarding Schools' Association COVID-Safe Charter which sets out rigorous standards to maintain the safety of our boarding pupils during the pandemic.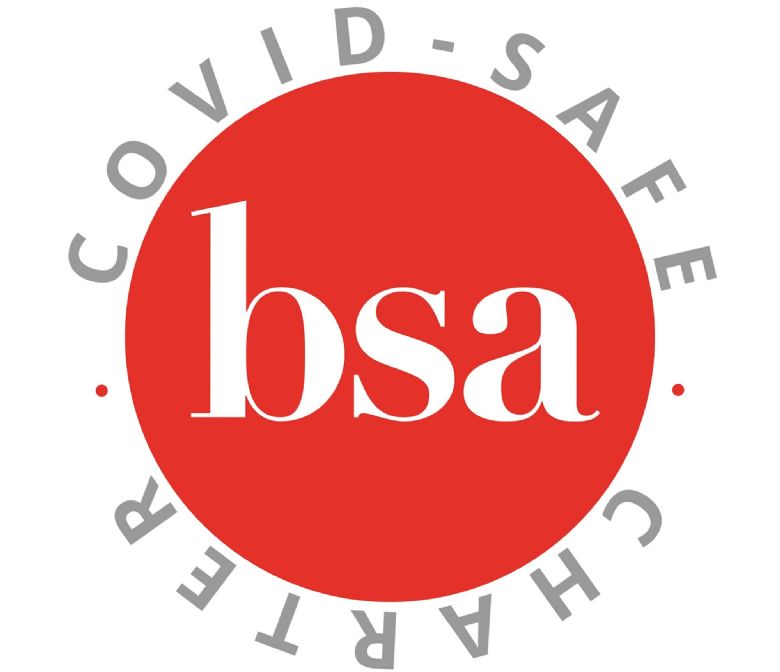 More information about The Admissions Process.