Matt Brogan - Digital Designer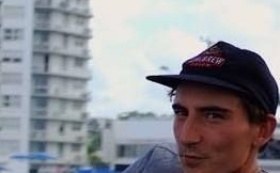 Matt attended Slindon College from 2004 - 2008. He qualified with AAA* in Art.
He went in to further education at Chichester College where studied BTEC Design and Media again achieving excellent Distinction grades.
At Southampton Solent Matt undertook a Creative Media course where he honed his skills and graduated with another Distinction.
During his academic years Matt undertook extensive work experience from working as a Runner at Sky to delivering in-house content for Chichester College at Strohacker Studios. After graduating he was employed as a Creative Artworker at ALP Creative.
In 2018 Matt decided to take his skills travelling with him. His ingenuity allowed him to travel around Fiji where he approached a resort and was given free accommodation in return for some design and social media work. He applied the same resourcefulness when travelling around Australia and landed a job at RKMB Studio as a photographer.
After a year working abroad Matt returned home to work as an in-house designer for Native Botanics. Matt now works in London as a Digital Designer for Alternative Airlines.