'Christmas by Candlelight at the College' Returns 19th December
Join us for a very special evening of fundraising entertainment. For tickets please call 01243 814647.
Following the astounding success of last year's Christmas by Candlelight fundraising event, Slindon College will be opening it's doors once again for a night of music, festivity and fun!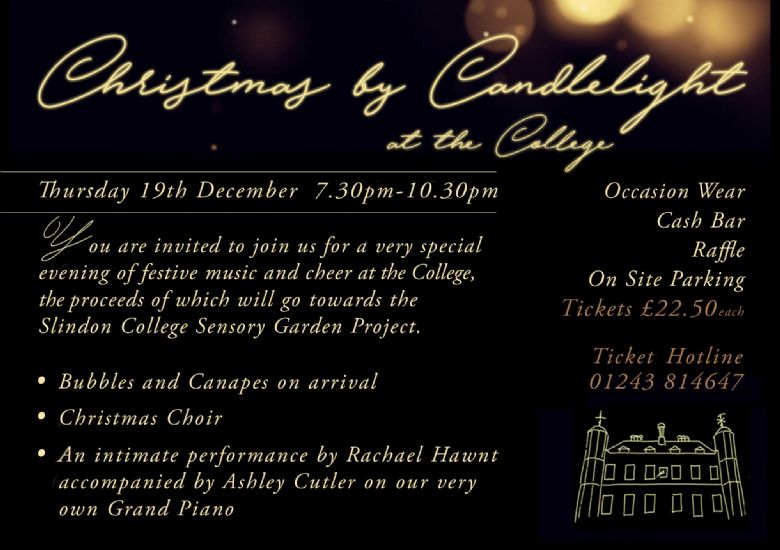 Expect cheerful and atmospheric carols from a choir and a beautifully, intimate performance from Rachael Hawnt & Ash Cutler using Slindon College's very own Grand Piano.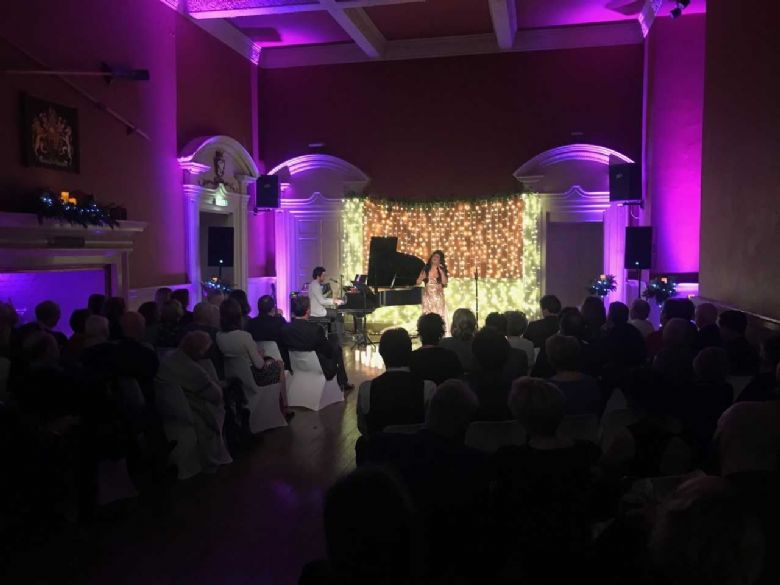 Last years stunning performances by Rachael Hawnt & Ash Cutler
This year the College is raising funds for the new Sensory Garden Project. The aim is to improve the current ornamental garden by developing it further into a 'Sensory Garden'. This will help the boys access a fun educational resource allowing them to explore their senses and nature through sound, smell, texture, sight etc as well as being a calming place to relax and unwind.
On arrival, guests will be treated to a glass of fizz and canapés. There will be a cash bar open throughout the course of the evening as well as a raffle, all in aid of the College.
If you are interested please call 01243 814647.
Guests are kindly asked to dress in Occasion Wear, tickets are £22.50.
There is on-site parking available.