Back in Time at Goodwood Revival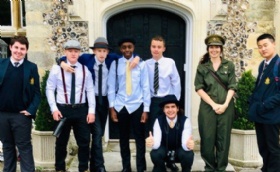 Slindon College, West Sussex is lucky enough to be situated near the famous Goodwood Estate, known globally for it's motor and horse racing circuits, (perfect for our Greenpower races) and it's artistic "Revival" event is the ultimate step back in time for race enthusiasts and a fantastic opportunity for the students to collect primary source material for their GCSE Art and Textiles!
Recreating the romance and glamour of motor racing as it used to be, Goodwood Revival is the only historic race meeting to be staged in period theme, the Goodwood Motor Circuit recreates motor racing's golden era both on and off the track.
The three-day event, which takes place every September, assembles the best and most memorable racing cars and motorcycles from 1948 and 1966; along with legendary drivers and riders and stars of today.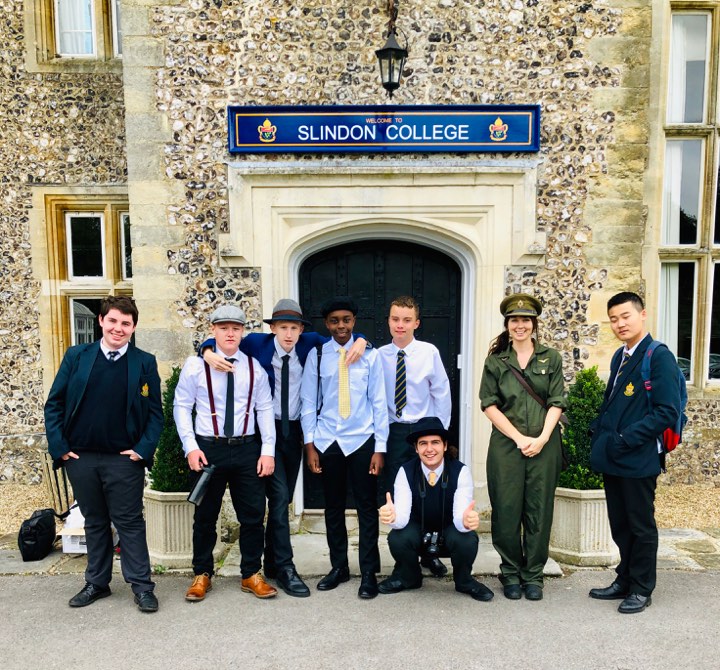 Now one of the world's most popular motor race meetings, the first Goodwood Revival took place in 1998 – 50 years after the 9th Duke of Richmond and Gordon (and honorary member of our very own Richmond House) opened the motor racing track in 1948 by driving around the circuit in a Bristol 400, then Britain's state-of-the-art sporting saloon.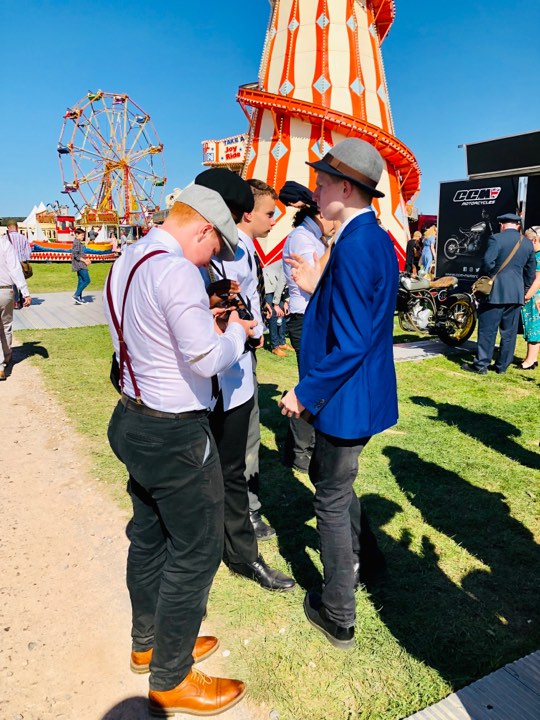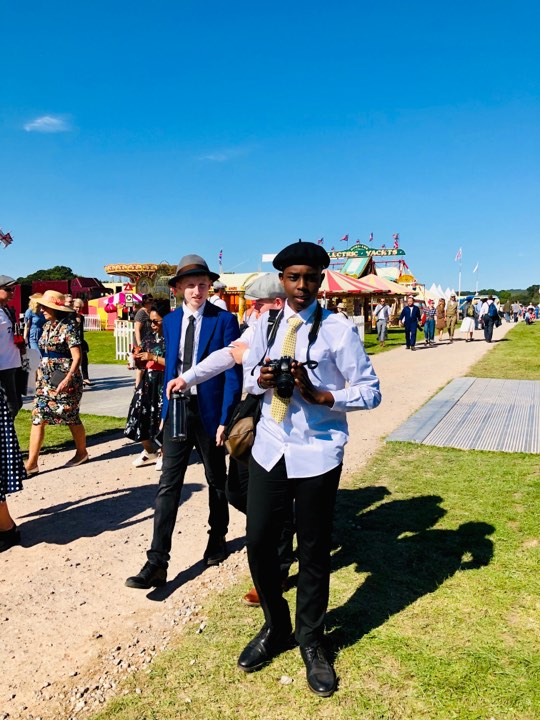 Between 1948 and 1966 Goodwood hosted contemporary racing of all kinds – including Formula One – and the Revival does a marvelous job recreating that environment as though it had remained untouched by the modern world. Contemporary cars are forbidden from the circuit perimeter and are instead replaced by prime examples of historic racing cars from the period – many of which have been driven by some of motoring's biggest names including Damon Hill, Sir Stirling Moss and John Surtees. Celebrities such as Chris Rea, and renowned actor Rowan Atkinson (best known as Mr. Bean, of course) have taken to the track too.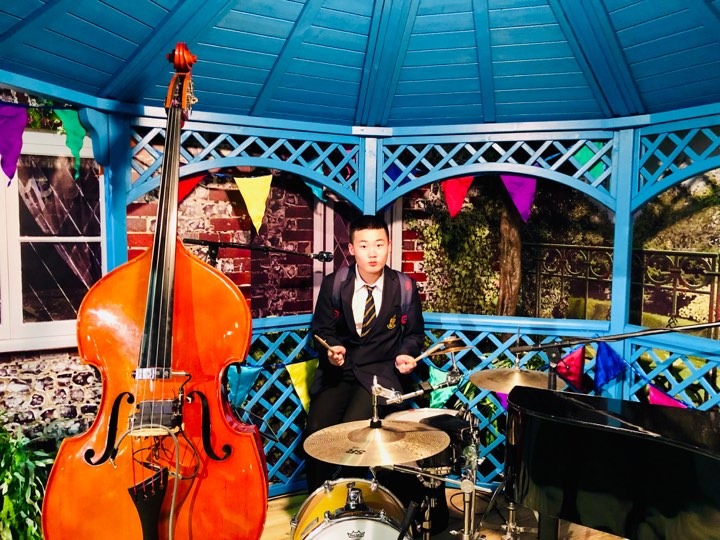 There are also theatrical sets that bring the past back to life including historic aircraft, while guests are strongly encouraged to dress in period theme. Expect to see ladies in their furs and frocks, and our Slindon College students in their tweeds and trilbies!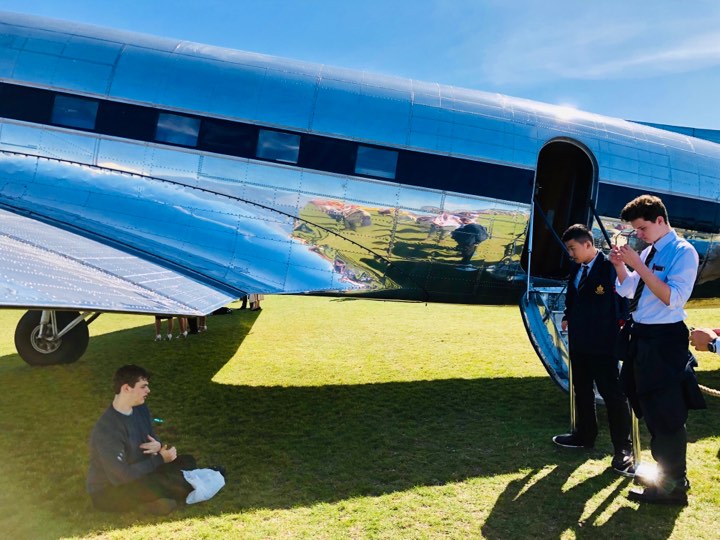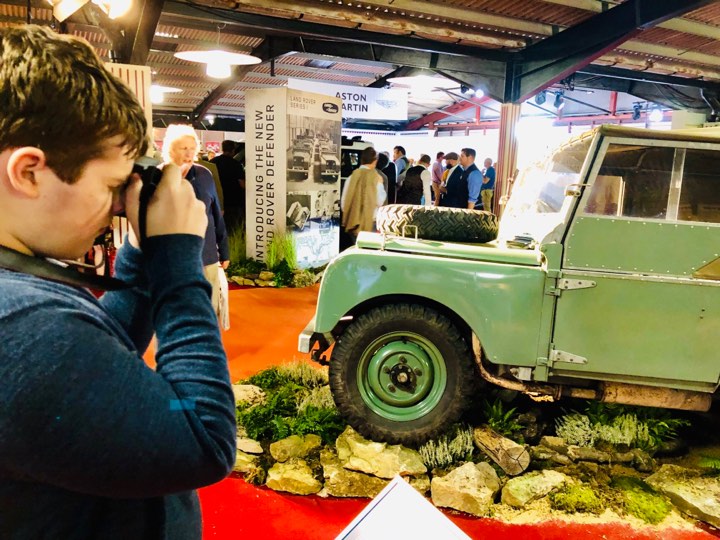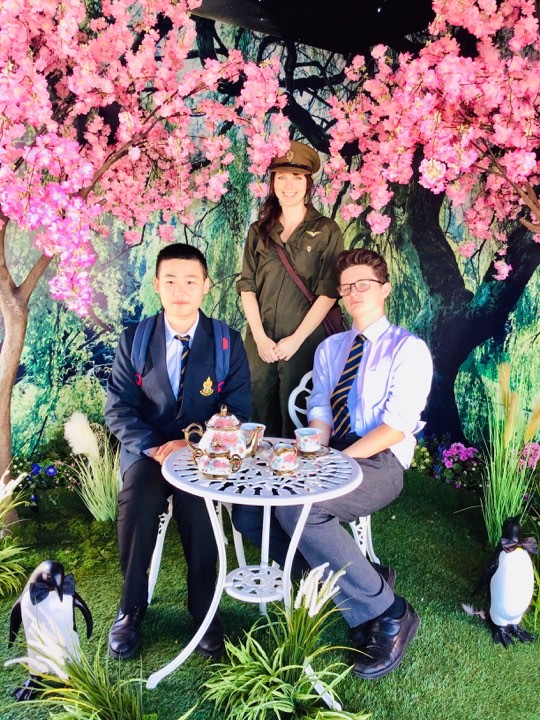 The ultimate step back in time for race enthusiasts, the Goodwood Revival is perfect fans of all things vintage. Our GCSE school trip was organised by Mrs Joanne Middleton, Head of Sixth Form and part of our Art Department at the college.
A brilliant day had by all!
Find out about our Secondary School.
Find out about our Sixth Form.
Find out about our Houses.
Find out about Greenpower.