25th Anniversary of World Book Day!
Slindon College joined primary and secondary schools throughout the globe last week to celebrate the 25th anniversary of World Book Day. The event (which had enough literary themed treats to fill Mr Wonka's factor) was an enormous success!
Character fun!
This year, we encouraged pupils and staff alike to dress up as their favourite book character, just to prove you are never too old to join in the fun! We had an amazing response, with some incredible effort put in throughout the College! We particularly enjoyed the visit from a dinosaur, courtesy of Alistair in Year 8!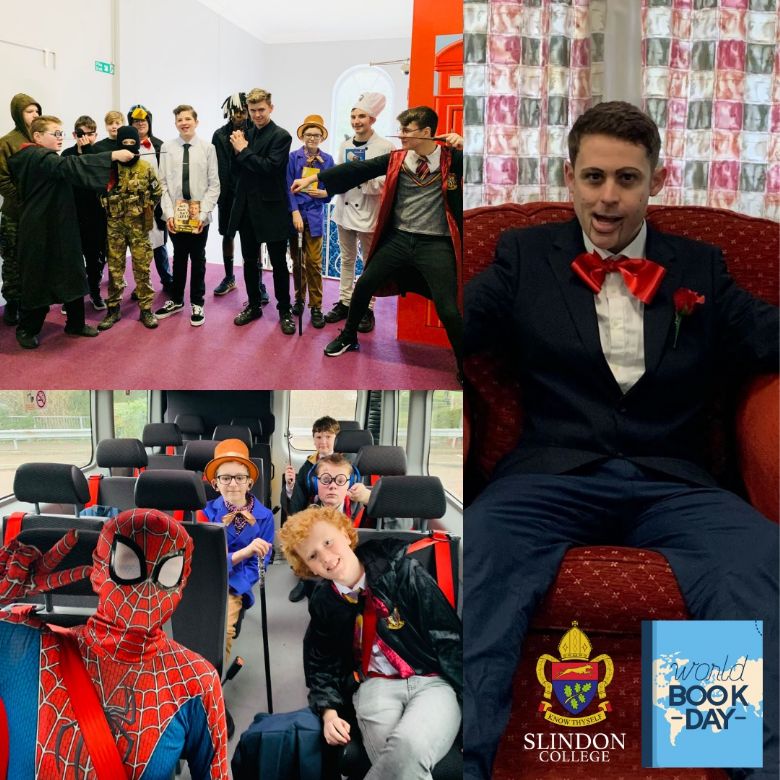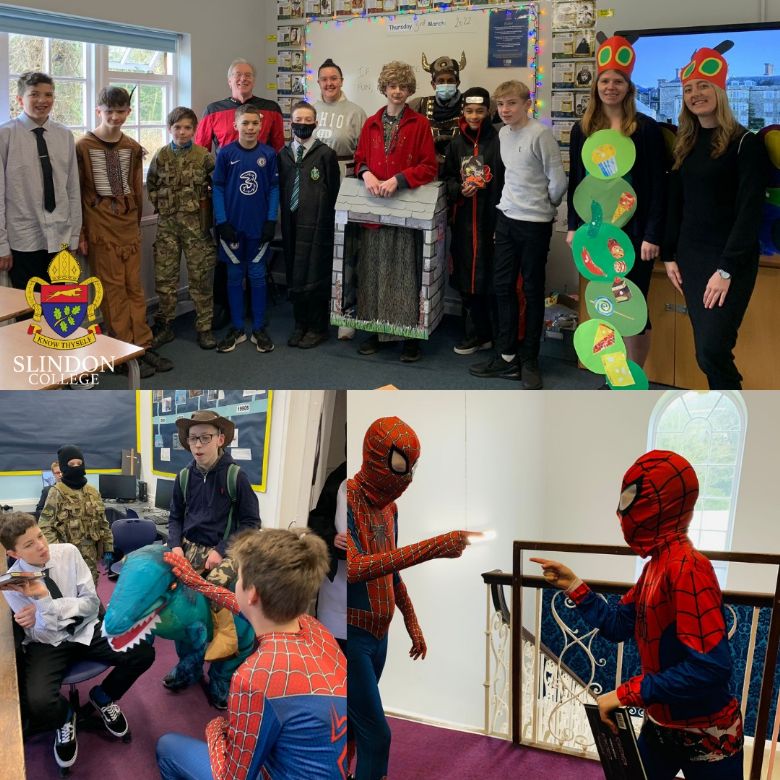 Usborne Library & Villain Hunt!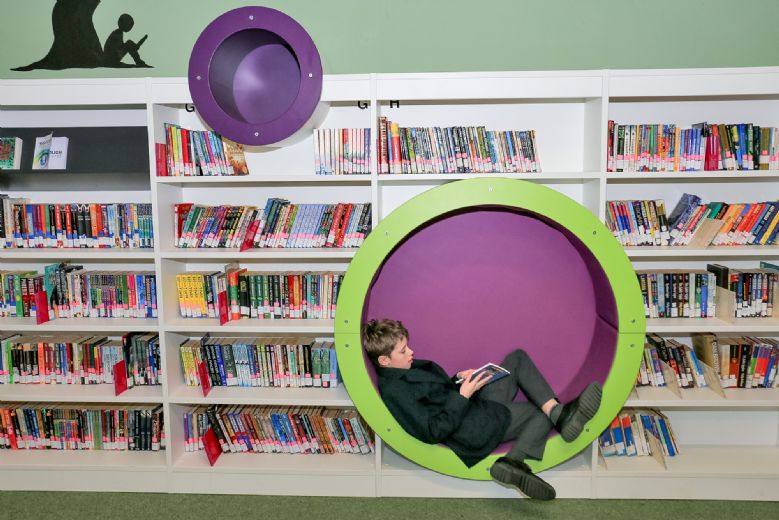 As you'd expect; the pupils took full advantage of our beautiful Usborne Library, which contains a pirates treasure trove of books donated by Mr Usborne himself! There was an opportunity for pupils to hunt for 10 book villains around the school! Of course, Long John Silver was lurking by the kitchens!
Themed Lunch!
Our talented catering team put together a magical book themed lunch, which also included a surprise or two! We hope our pupils sampled the delicious Harry Potter Sorting Hat cakes for dessert! The creamy filling revealed the colour of their Hogwarts School House!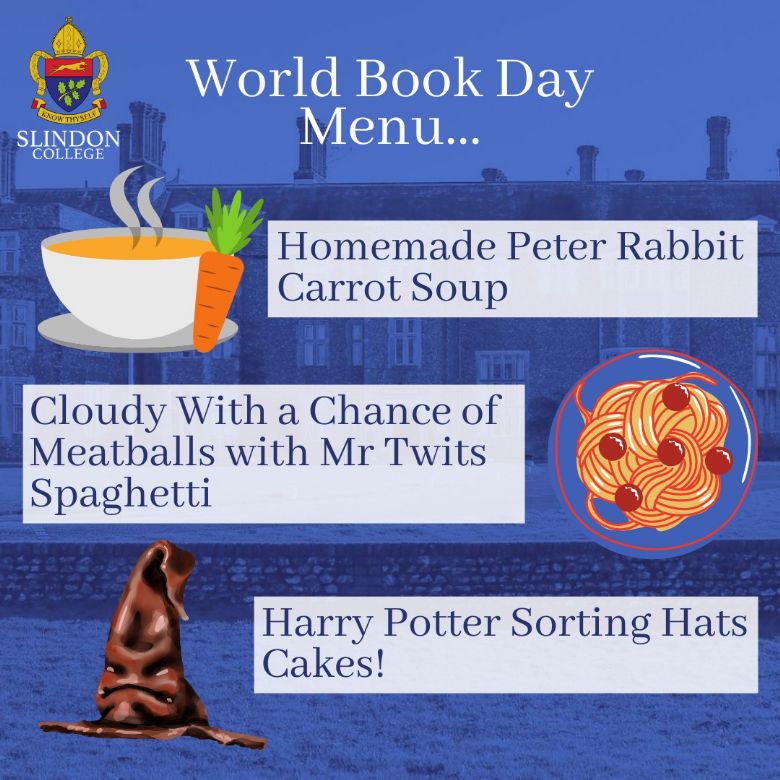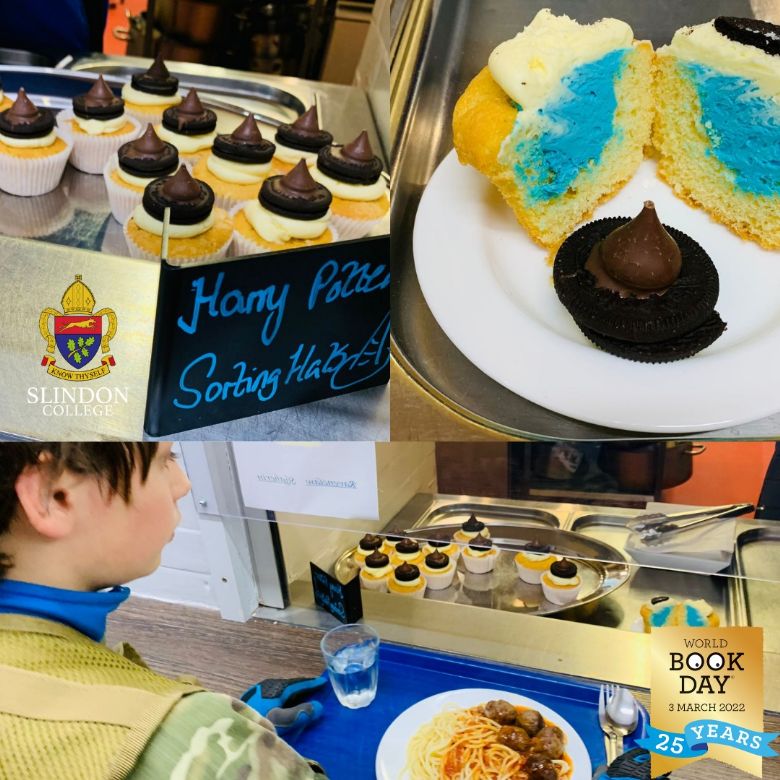 Teacher Recommendations
'The Secret Diary of Adrian Mole' by Sue Townsend happens to be one of our English, Cultural Studies and PSHE teacher, Miss Gregory's, favourite books when she was growing up. You can discover more teacher favourites by visiting our YouTube World Book Day Playlist.
We are so proud of all of the work that our pupils, teachers, staff and parents put into the massively successful whole College event. If you don't already follow us on our Social Media channels you can do so below:
To find out more about the literacy and numeracy support we offer go to our Learning Support page