A Special Message from the Staff at Slindon College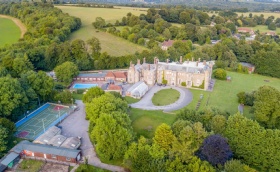 Slindon College prides itself on it's family atmosphere. Each member of staff has a passion for the education of young people, and that is reflected in their dedication and hard work.
Our education has continued during the Summer Term via Google Classroom, with teachers delivering Online Learning from home in the usual school day framework. The students have shown remarkable courage during this very difficult time, and as a thank you; here is a message on behalf of everyone at Slindon College:
Thank you to all of those members of staff who were able to contribute.
Stay up to date with the current climate here.
Also: Find out more about our Primary and Secondary School
Also: Teacher Tales - audio stories recorded for you by the teachers!