All hands on deck for our epic promenade play: 'Treasure Island!'
'...another amazing performance' - we have had such incredible feedback for our outside promenade School Play this year which is part of our 50th Anniversary Celebrations!
The weather was glorious, our cast of 18 young actors primed, and our unwitting audience entered into a rowdy 'Admiral Benbow Pub,' an immersive space set up in our Great Hall and the opening for our School Play 'Treasure Island' based on the book by Robert Louis Stevenson. The rowdy pub goers were of course the talented cast which ranged from Year 7 to Sixth Form students, who remained in character and directly interacted with the audience... They even sang a few sea shanties!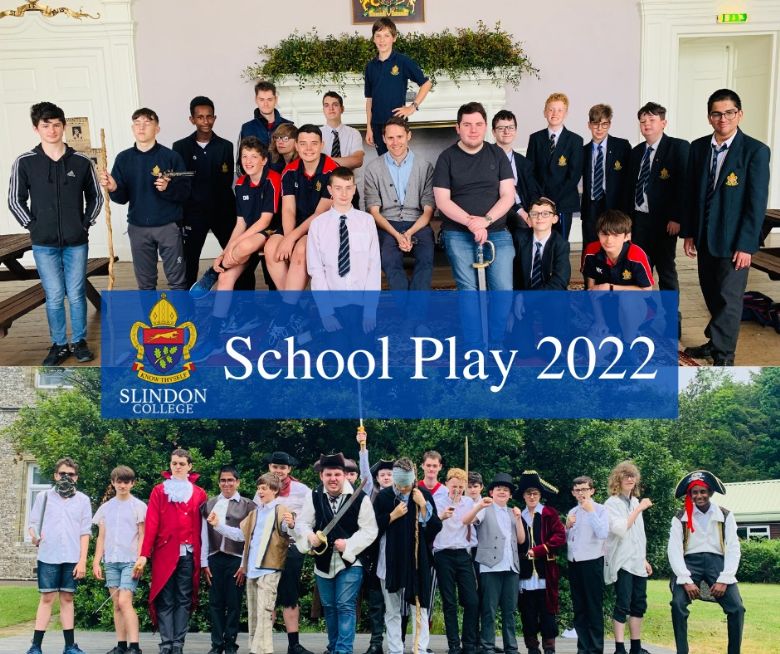 From here the audience were taken on a journey on foot around the stunning school grounds set in the heart of the Southdowns National Park, with each scene in a different location as the thrilling pirate story played out!
The hardworking cast had been preparing for the show in their own time since January, with all hands on deck from students in recent weeks creating props, costumes and set pieces within Design Technology and Art. These included everything from the treasure itself to a ship on the lawn, complete with steering wheel and painted backdrop!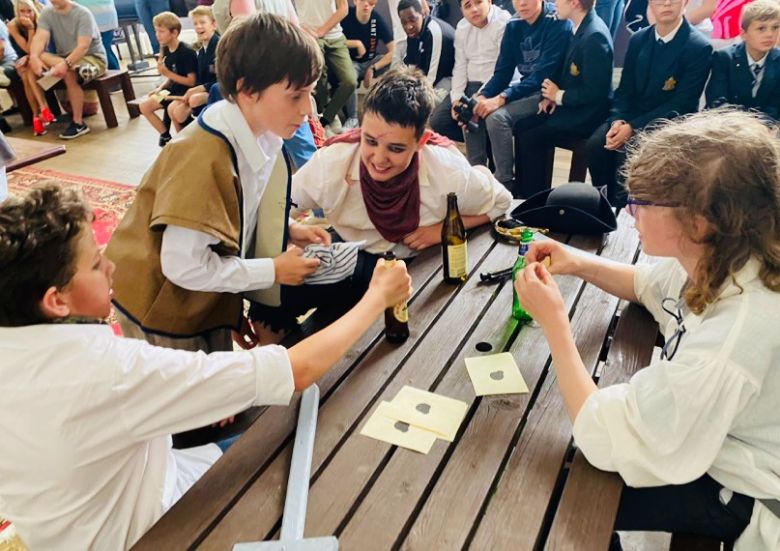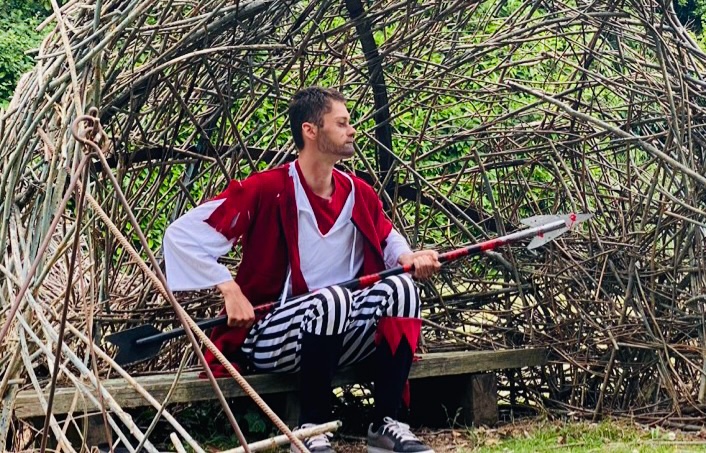 A huge well done to everyone involved, especially our lead actors Matthew L (Year 9) and Cormac W (Sixth Form) who gave up so much of their time to rehearse.
Mr Bentley-Angell, our Drama & LAMDA teacher who organises the plays said:
"As always, I am immensely proud of the students, and never fail to be amazed by their hard work, talent and teamwork. They have combated numerous personal challenges both socially and technically and have again created something magical and memorable."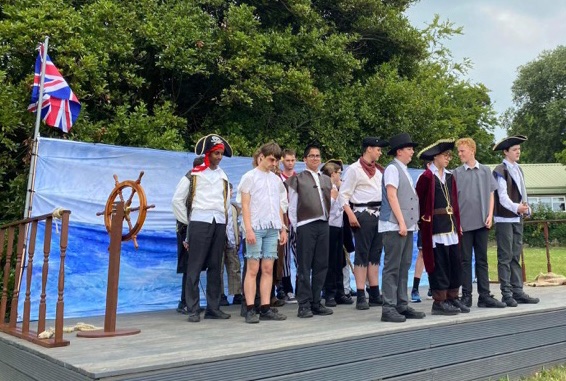 We would like to also thank our wonderful parents for help with costumes, and the staff who worked backstage during the show. The show was recorded and is currently being edited for DVD. We look forward to seeing what the students do next!
Feedback from Parents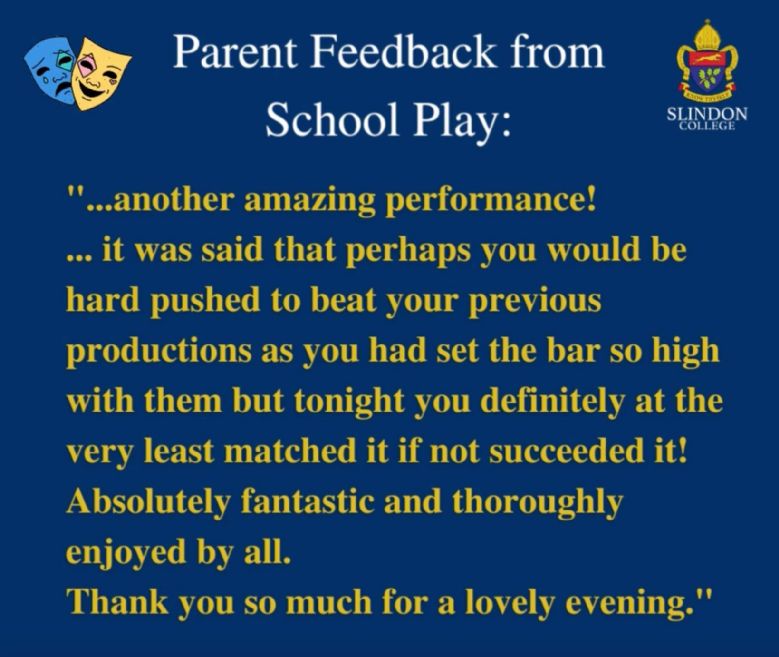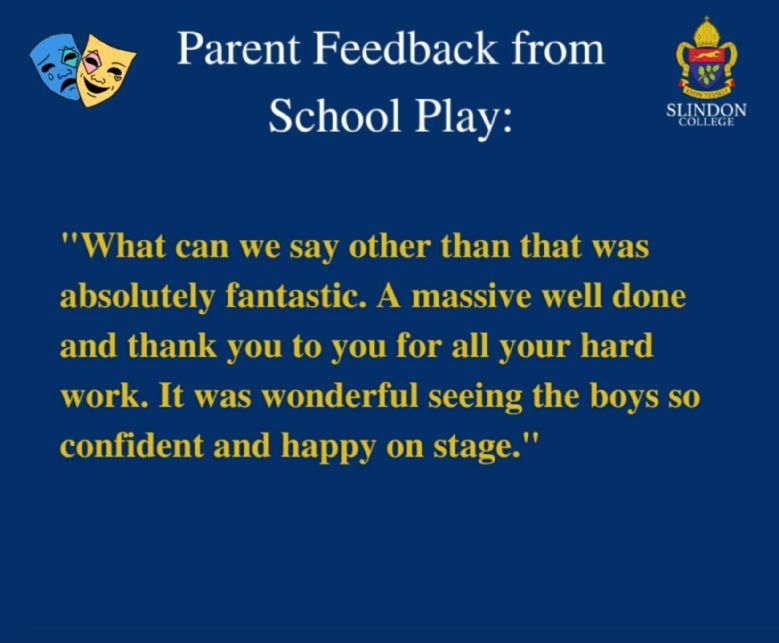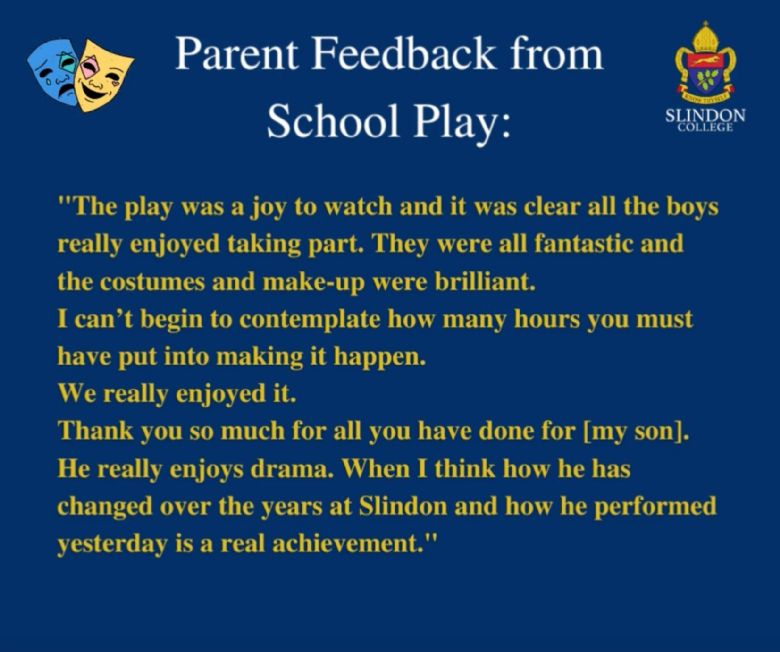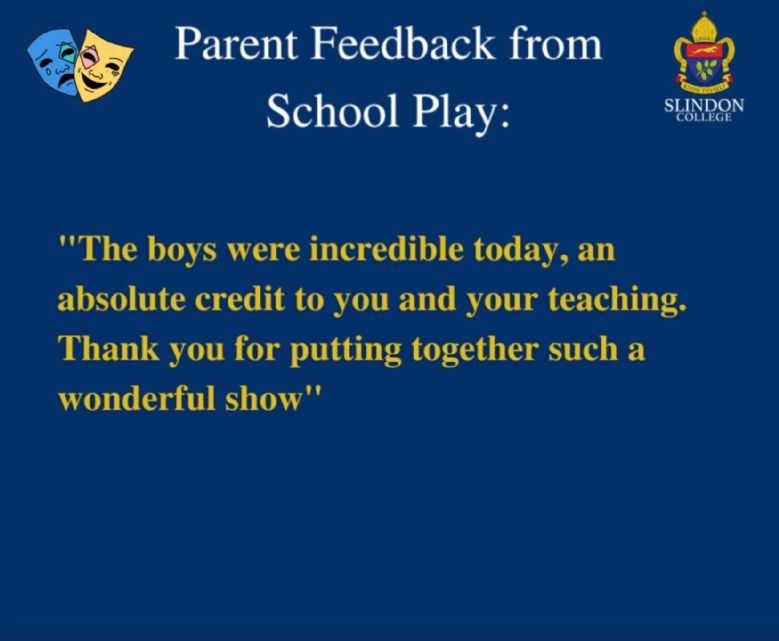 Treasure Island Cast 2022
| | |
| --- | --- |
| Jim Hawkins | Matthew L (Year 9) |
| Long John Silver | Cormac W (Sixth Form) |
| Squire Trelawney | Will B (Year 10) |
| Captain Smollett | Brandon S (Year 11) |
| Benn Gunn | Finn B (Sixth Form) |
| Billy Bones | Toby R (Year 10) |
| Blind Pew | Ben R (Year 10) |
| Johnny | Indiana F (Year 9) |
| Job | Sammy G-G (Year 9) |
| Redruth | Vyan B (Year 10) |
| Hands | Max K (Year 9) |
| Morgon | Lenny H (Year 9) |
| Merry | Daniel B (Year 9) |
| Dr Livesy | Matthew G (Year 7) |
| Albert | Freddie N (Year 7) |
| Andrews | Adam K (Year 7) |
| Snake | Jago W (Year 7) |
| William | Sam W (Year 7) |
Written, directed & organised by Mr Bentley-Angell
Design Technology led by Mr Burbidge & Mr Flint
Art led by Mr Saysell & Miss Middleton
Music led by Mrs Seaby
Make Up by Mrs Taylor-Duggan