Boarding at Slindon College - Spring Term Activities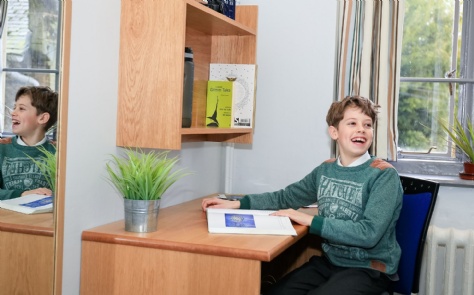 Wondering what our boarders get up to on evenings and weekends? Look no further! We've also got a calendar of upcoming activities too...
Our boarders lead an active and fulfilling life outside of school hours. From in-house pool tournaments in our Pool Room or games nights in the Family Room there will be no end of fun this term even if the weather outside is dreadful!

Drone flying Pool night Bingo night
On the weekends boarders enjoy a diverse range of activities and this term the calendar of events looks amazing! There will be a trip out to local attractions either taking place on a Saturday or Sunday. Here's a list of some rather exciting upcoming events: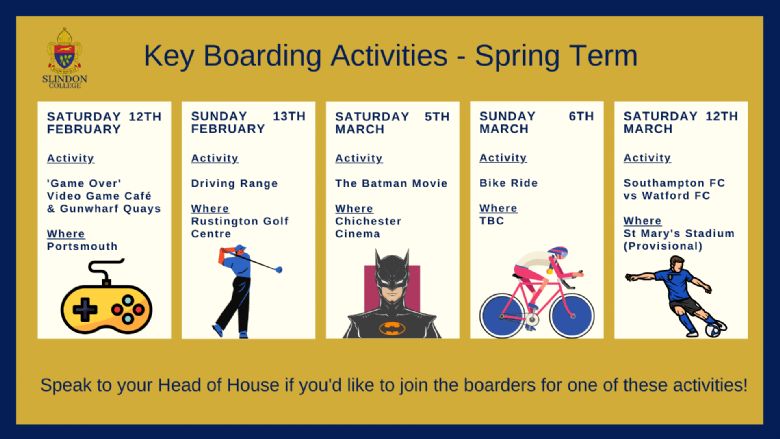 All of our pupils (aged 11 or above) have the opportunity to join the boarders at Slindon College.
Flexi-boarding gives day pupils the opportunity to socialise and participate in exciting activities like those above. For some of our boys who require a supportive environment in order to grow in confidence, flexi-boarding feels like a manageable step towards independence and growing up.
If your son currently studies at Slindon College and would benefit from the opportunity to flexi-board, speak to his Head of House.
If you think your son would benefit from a supportive school environment then contact our Admissions Officer by email or fill out an enquiry form.
Find out more about Boarding.