Christmas by Candlelight 2019
Slindon College is very fortunate to be supported by very generous members of the community who give up their time, provide assistance and offer services and goods for us.
In December we held our second festive fundraiser, Christmas by Candlelight at the College in the hope of raising funds towards our Sensory Garden Project.
The evening proved to be even more enjoyable than the previous year. Tickets were sold out and the prizes donated were second to none! Through the hard work and effort of all involved the total money received on the evening was over £4,300!
We would like to take this opportunity to say a huge and heartfelt thank you to everyone involved in the fundraiser.
Sincere thanks to the following local businesses and individuals who donated prizes:
Butlin's Bognor Regis
Stunninstuf Art
Goodwood Racecourse
Fontwell Racecourse
National Trust - Slindon Estate
West Dean Gardens
The George, Eartham
The Kinght's Table, Arundel
China Palalce, Arundel
The Squire and Horse
The Forge
Hennings Wine Merchant
Zoe Ball
The pupils and staff from Cowdray, Norfolk, Richmond and Sussex School Houses involved in making the House Hampers.
Heartfelt gratitude also to:
Box Productions for providing lighting and equipment, Barbara and Malcolm Wright for the flowers and decorations, Zest Photography for capturing the event, as well as Rachael Hawnt, Ashley Cutler and Harpist, Danielle Clarke for the wonderful evening of entertainment.
Genuine recognition goes to Slindon College Parents Association and the volunteers on the evening for supporting this fundraising effort.
Last but not least, thank you to everyone who attended, bought a raffle ticket and bid on prizes. You all helped make the festive fundraiser a truly magnificent one!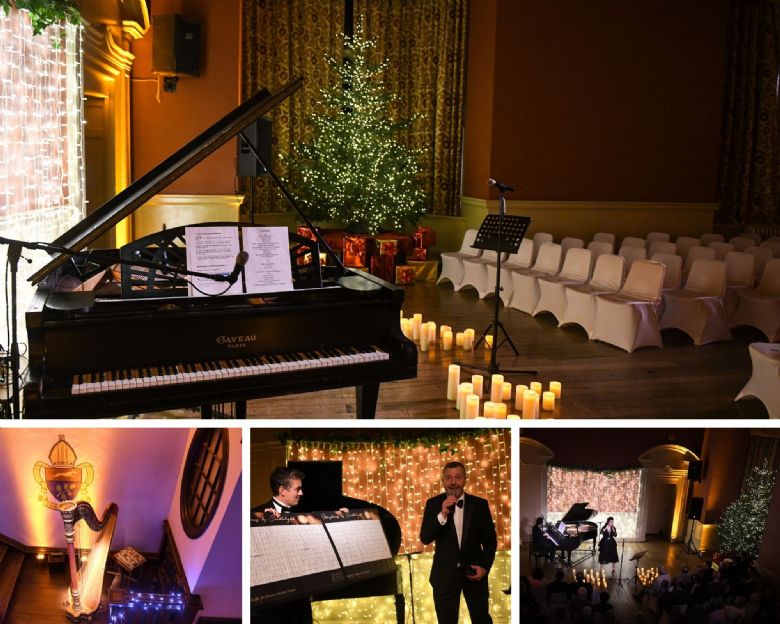 Photgraphs © Zest Photography 2019