Christmas Celebration & Virtual Service
Slindon College were again delighted to host a special Christmas Celebration for the final day of term this year, with the traditional staples of our College Christmas altered for current restrictions. The whole school event was no less full of Christmas cheer however, and still grounded in the all important religious routes of the festive season.
Unfortunately due to Covid-19, our parents were unable to be a part of our Christmas Service this year which would normally see a candle lit church event. We swapped St Mary's Church, Slindon for the Drama Studio, which was transformed into Broadcast House by our technical wizard Mr Woodburn in time for the epic virtual service that was live steamed to classrooms, in 4K no less! Live religious readings and Drama performances were staged, with intercut pre-recorded short films blending seemlessly at intervals in the style of a holiday special. The morning was directed by our Drama teacher Mr Bentley-Angell following discussions with our Religious Education teacher, Mrs Bull.
The students watched the event in their House rooms with lit candles provided by Mrs Miles, with many students contributing in their Key Stage bubbles.
Special Guests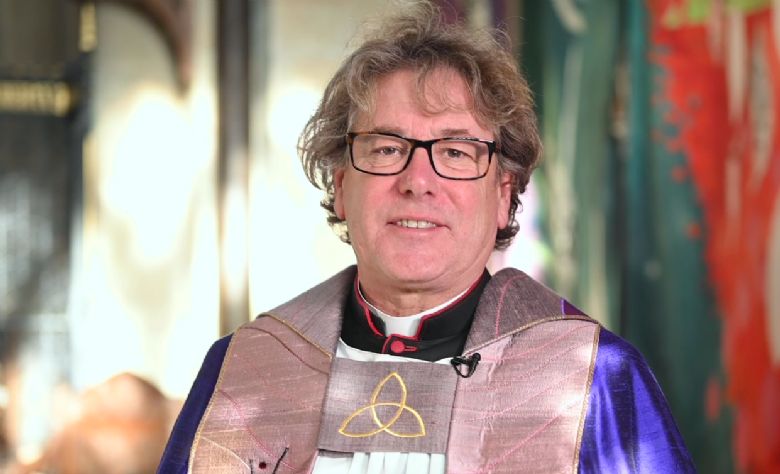 Slindon College were thrilled that The Very Reverend Stephen Waine, the Dean of Chichester Cathedral recorded a special Christmas message and prayer for us for the event. The service also featured well known faces in the form of Pastor Steve Lomas from Arundel Baptist Church in another short recorded message, and our Chair of Governors, David Slee who was with us in person, and also gifted a reading to us live on camera. You can view both the Dean's and Pastor's messages on our Facebook page.
Drama Performances & Readings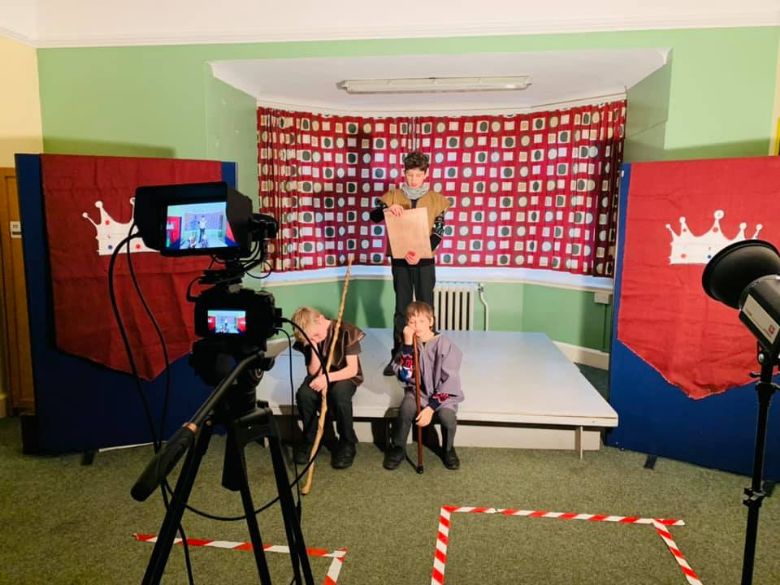 The service featured a series of live religious readings by older boys Harrison T, Brandon S and Ethan S with the bulk of the show performed by lower school boys Daniel B, Matthew L and Charlie W. There were also some short plays, including an extract from 'The Tempest' by Willliam Shakespeare performed live by LAMDA student Brandon S.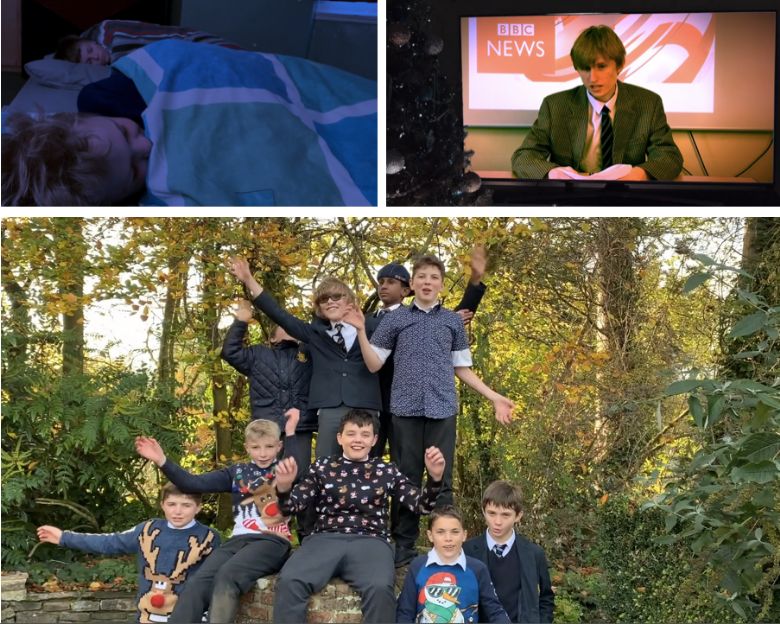 The whole school featured in an emotional pre-recorded short film of 'Twas The Night Before Christmas' by Clement Clarke Moore. All live performances and recorded short videos were directed, produced and edited by Mr Bentley-Angell. A version of all performances can be seen on our Facebook page, which also includes a rather incredible original Christmas Carol titled 'Have A Bling Christmas' written and performed by the students in Music, led by our teacher, Mr Fry.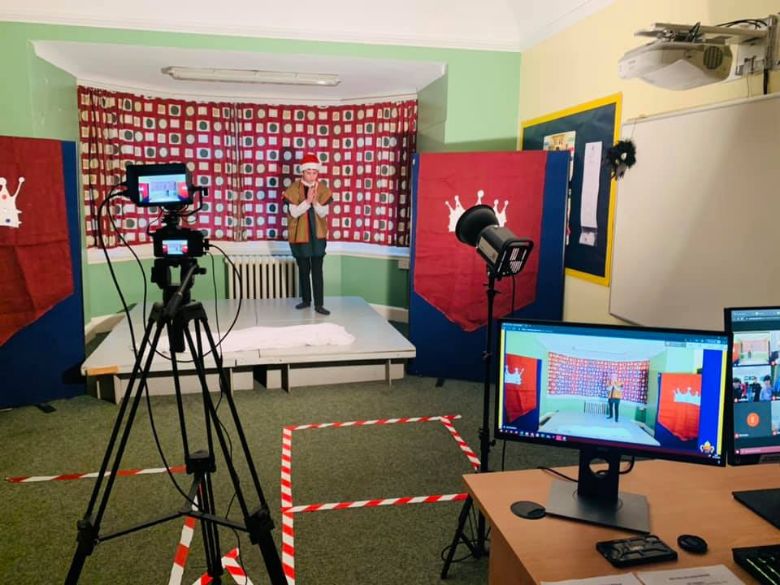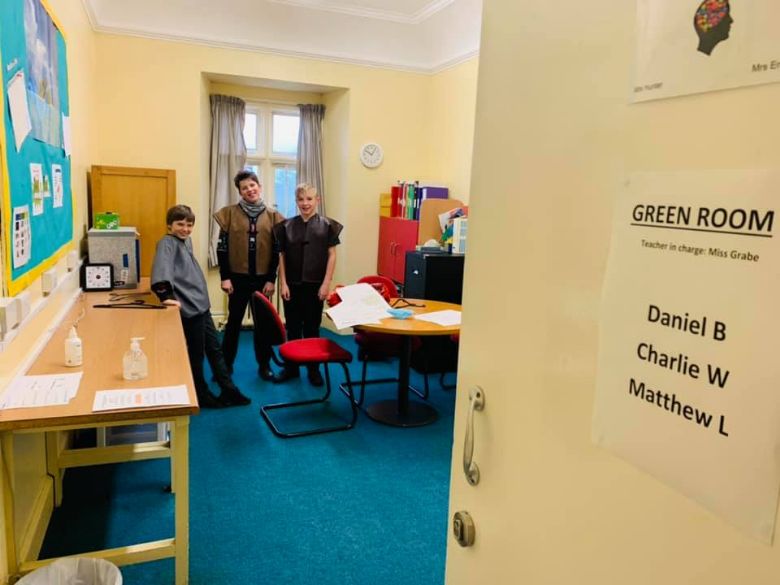 Christmas Cake Competition & Raffle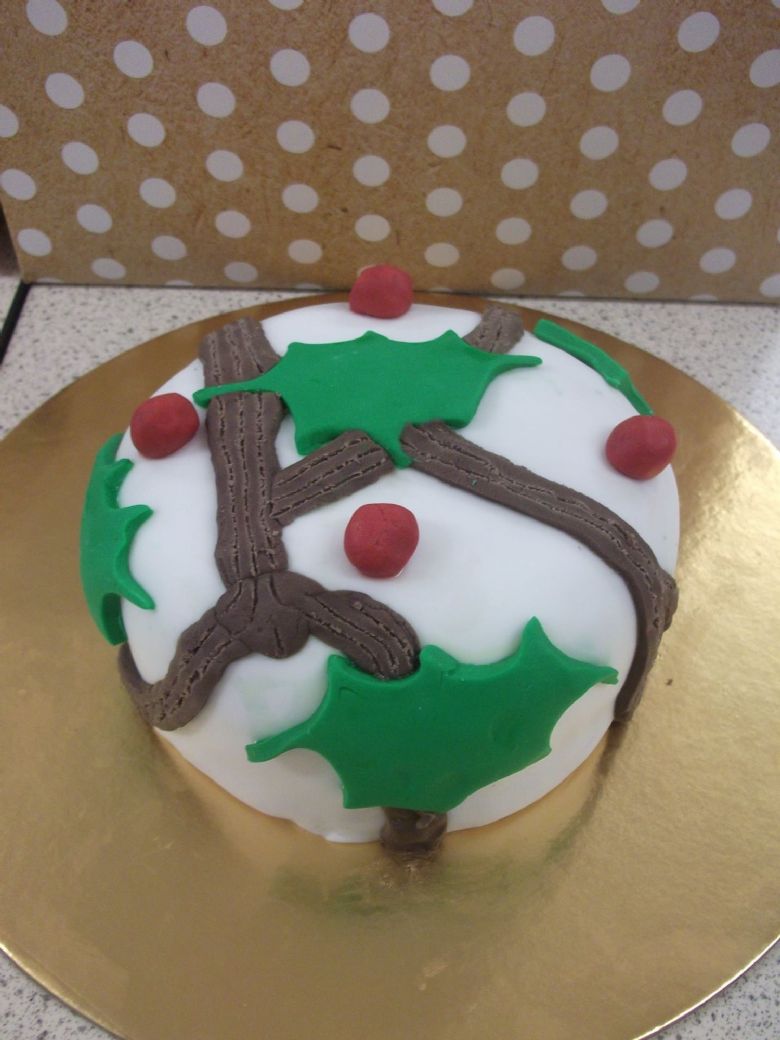 Miss Thompson, our Food Technology teacher ran a brilliant raffle during our service, with talented staff turned star bakers offering the prizes!
As part of a special student competition, our Head Boy Tom C took first place as winner for his Christmas Cake creation!
The full entrants can be seen on our Facebook page.
Christmas Movie in A Minute Competition!
The Drama department also ran a movie competition for Christmas. This was a chance for our talented filmmakers of the future to put their skills to the test. The students got their friends, family and even staff involved to create amazing short films that in most cases they needed to write, film and edit independently!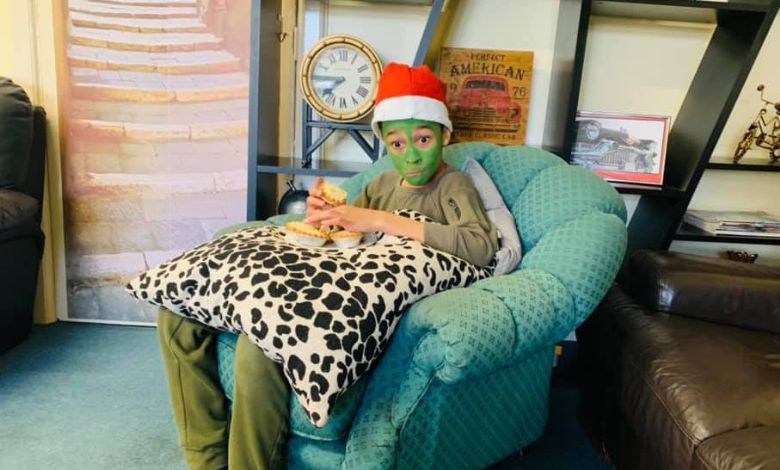 Our upper school winners were George A & Walter P with 'Cellar,' an original scary Christmas film, and our lower school winners were Matthew T and Chun L with 'Grinch.' All winners receive a £20 Amazon Voucher on their return to school in 2021. You can see the films, and a compilation of films entered on our Facebook page. The winners were picked by local Theatre, Film & Televison Talent Agency Rebecca Middleton Talent.
A big congratulations to the following winners of the final batch of competitions announced on Friday by Mrs Coffey, Senior Head of Houses and Head of English:
Inter-House Christmas Card Competition
WINNERS: Keelan C & Charlie W
English Christmas Poetry Competition
WINNER: Leyton P
Christmas Lunch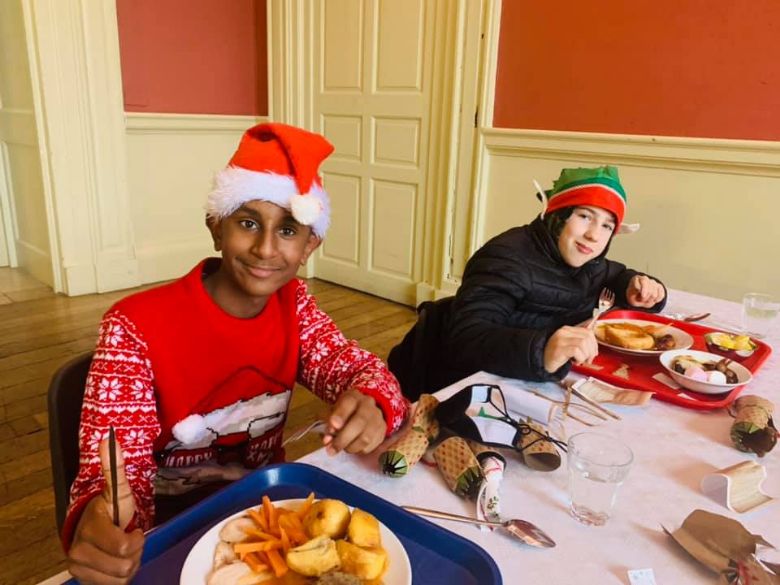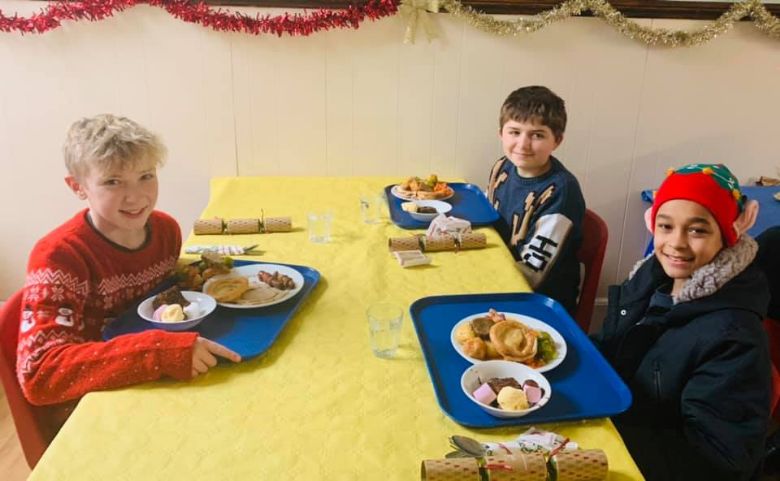 Our celebrations ended with an amazing Christmas Dinner, very different from our usual one in the Great Hall but no less special! A roaring party atmosphere with LED disco lights and Christmas pop tunes!
Thank you to all staff who made this possible today, especially our brilliant catering team, SLT and maintenance team! Happy Christmas!