Green Day Winners and more!
One of our most recent cross curricular event was the highly successful Green Day!
Following in the footsteps of our French Day, Pi Day, Moon Day and yearly World Book Day. This event saw the whole school come together for a series of eco themed workshops that took place throughout the day, organised by our head of Greenpower and Design Technology teacher, Mr Burbidge.
The boys were actively encouraged to join the Green Team and become more environmentally aware. This is the start of a whole College push for an eco-schools award that will demonstrate that if we try, we can all make a difference. Check out our packed Green Day shedule:
Green Day Winners for Design Technology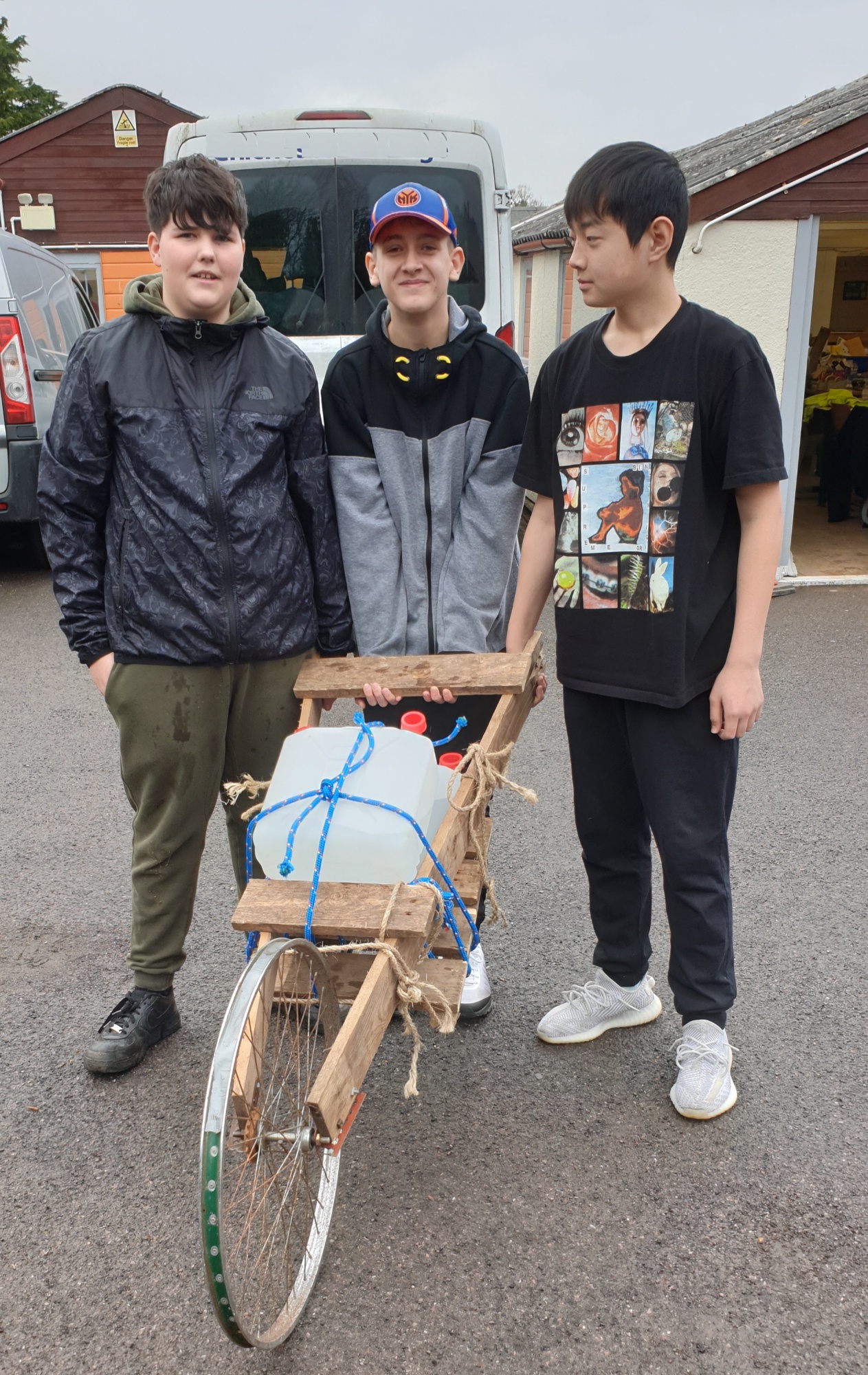 Congratulations to our Green Day winning students, who receive their awards for the Sustainability Design Challenge!
The Design Technology Department had the challenge of designing and making water container carriers. The activity was devised by Mr Burbidge who recently attended a Design Technology Association course at the British Council.
The fun practical activity involved using recycled materials to produce a simple cart that could be used in developing countries that have to collect all their water in containers from large water tanks, then carry it back to their homes. All the Slindon College house groups came up with very inventive water carriers!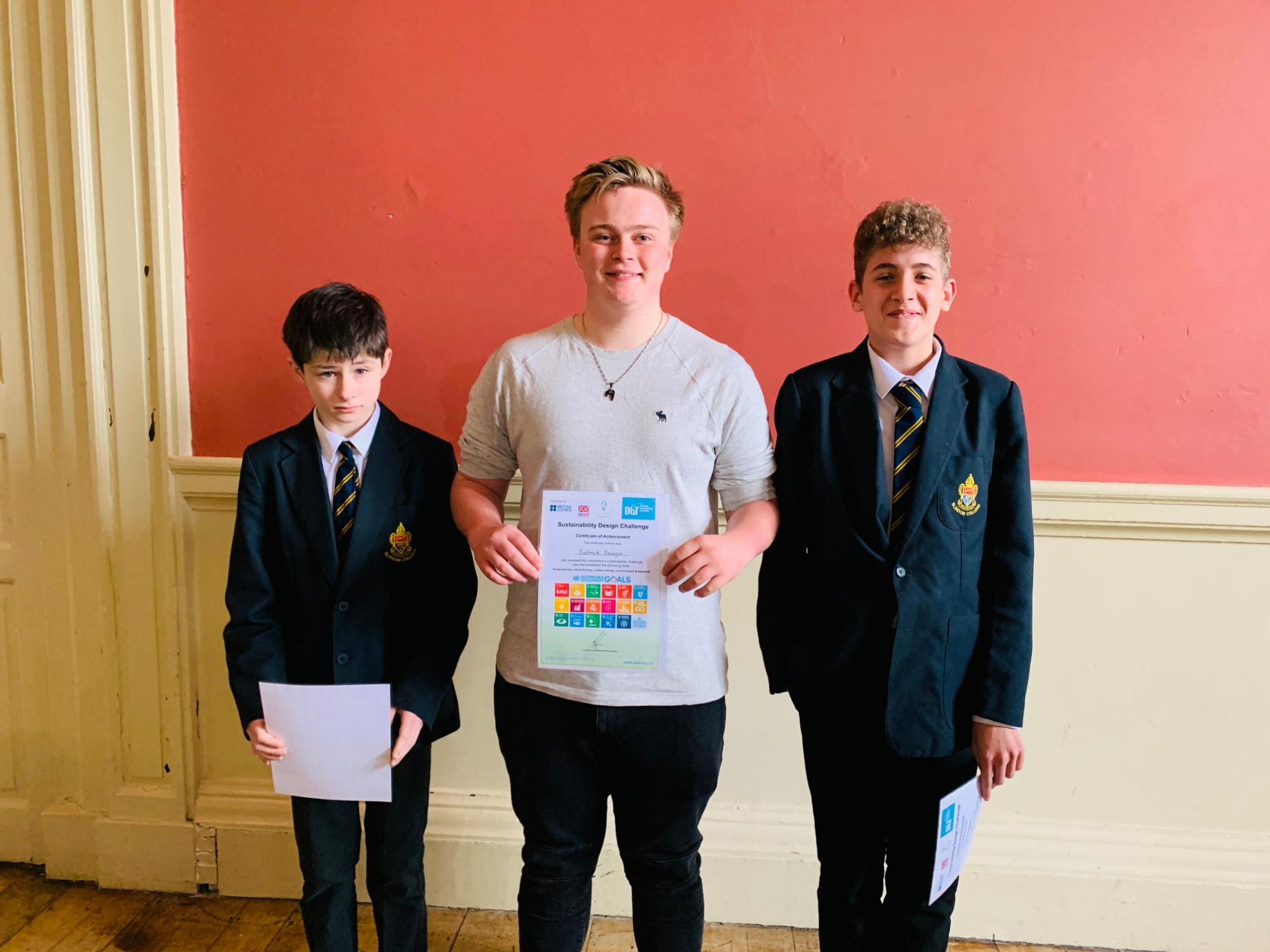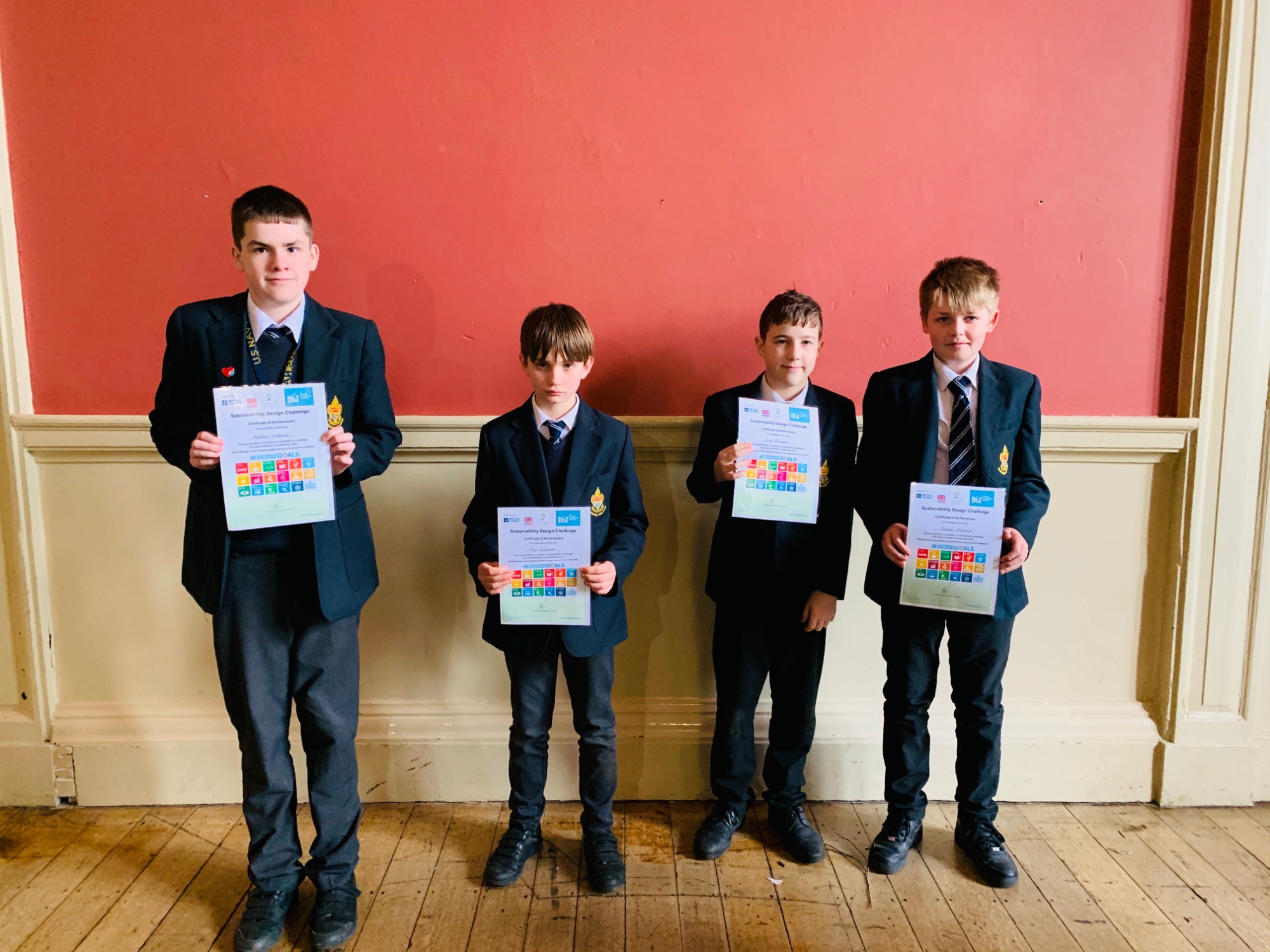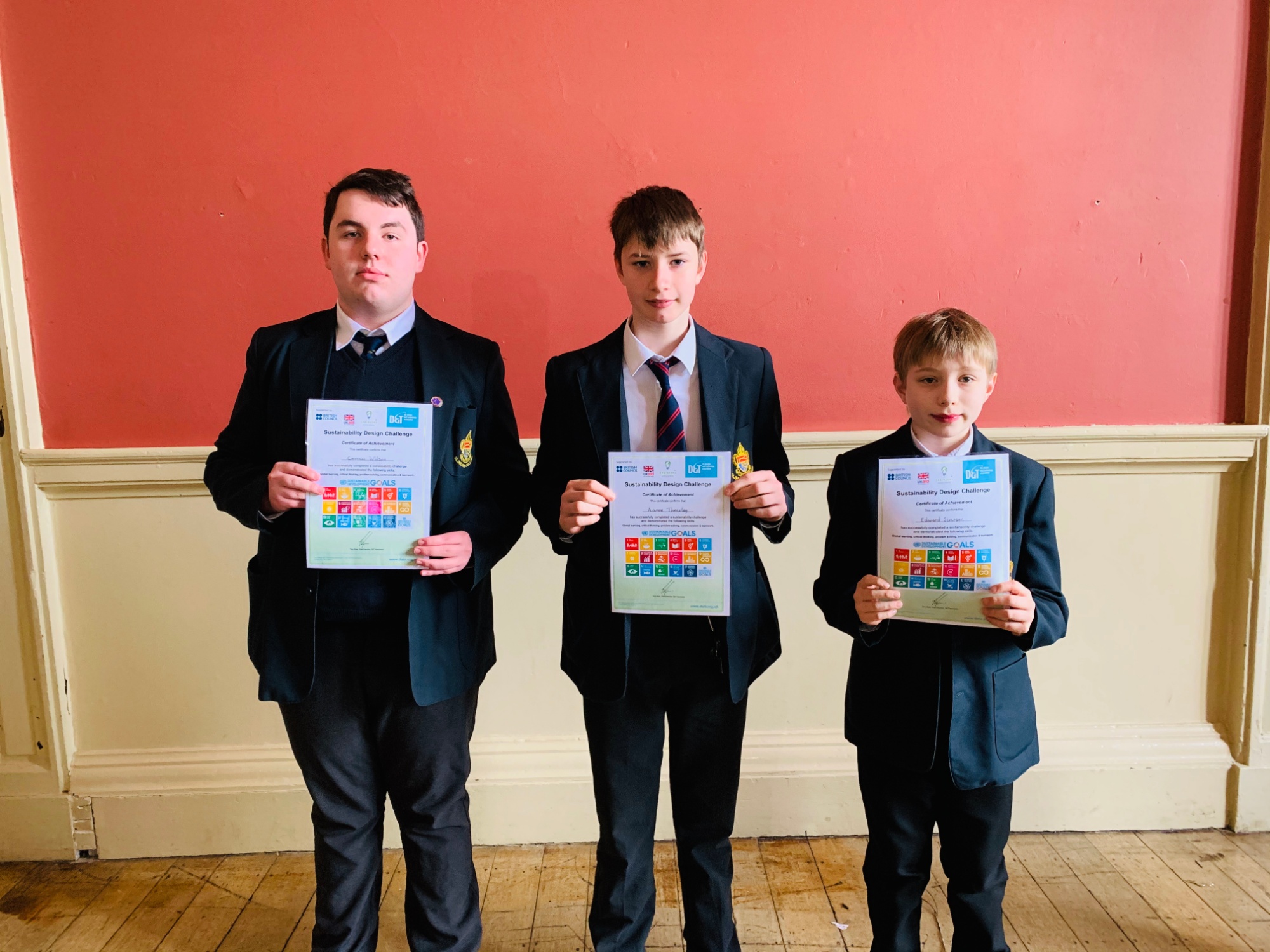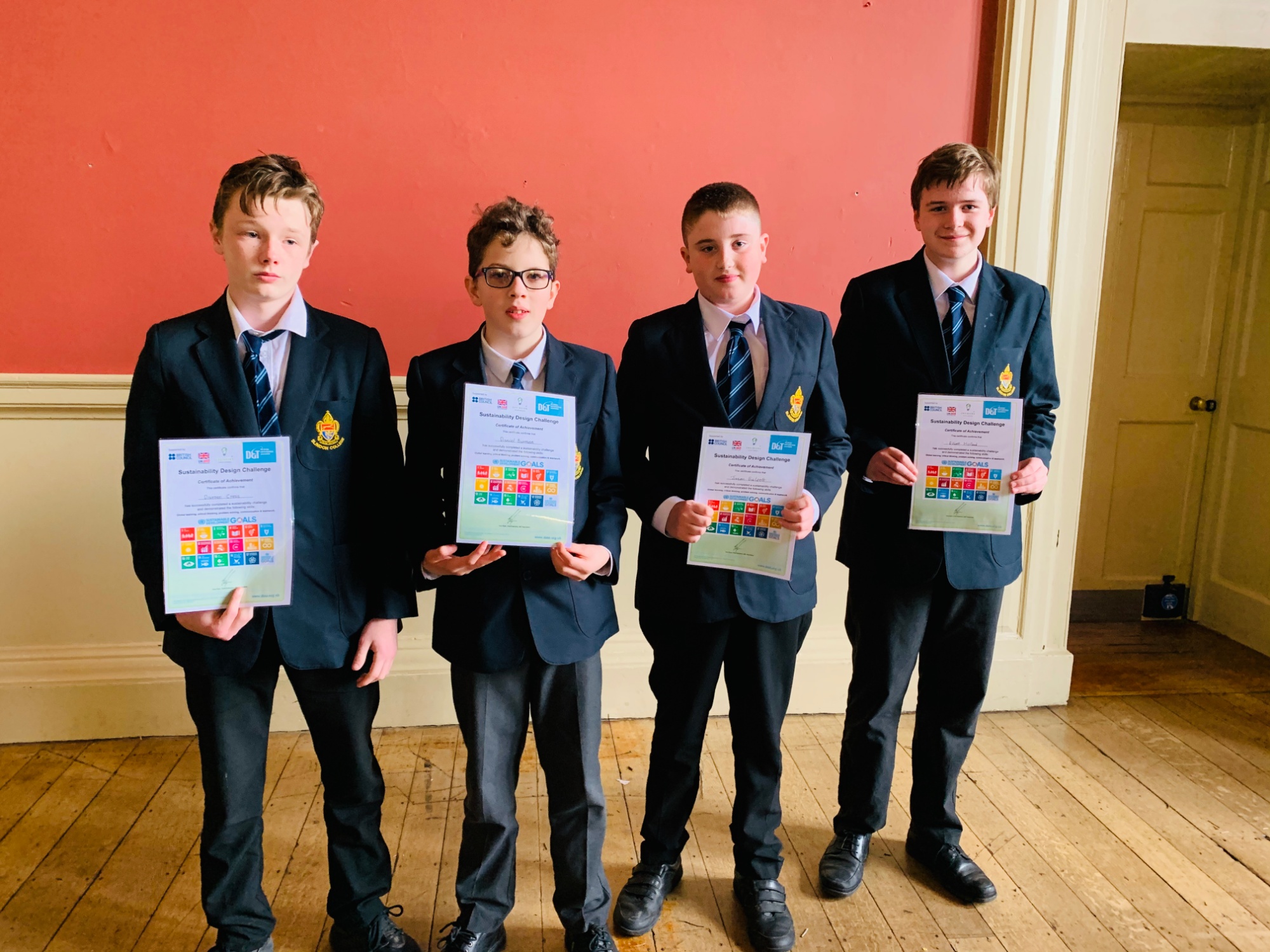 West Sussex Waste Prevention Centre Green Assembly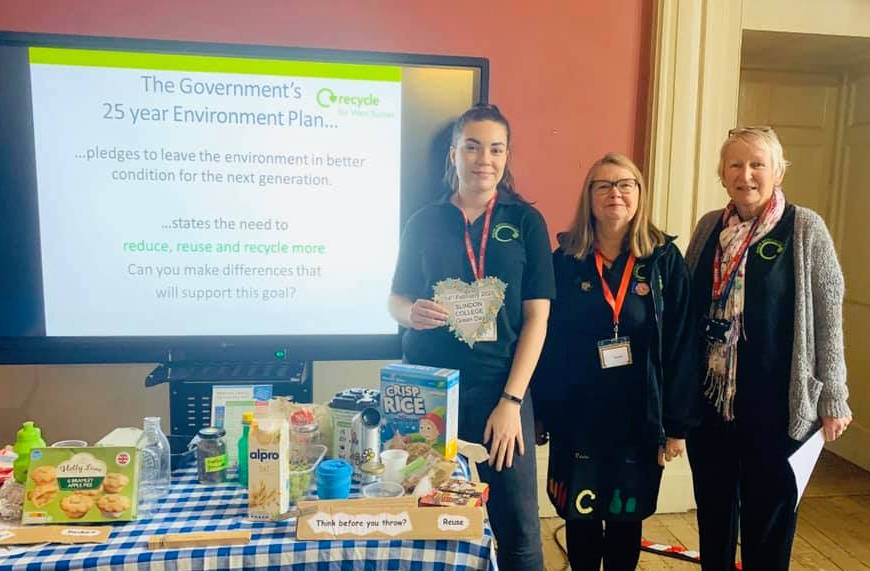 Thank you to the team at West Sussex Waste Prevention Centre, who kicked off our epic Green Day by giving an insightful whole school assembly about how to care for our planet, with some great tips on little things we can do every day in order to help make a big difference. The team even stayed as our guests for the day, hosting a special walk-in centre for our students.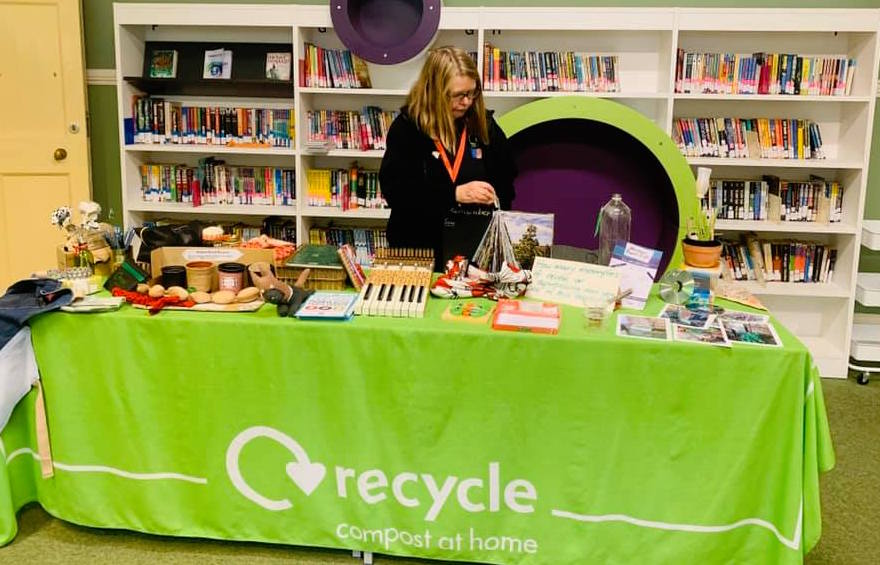 Lets talk Eco School with the Headmaster!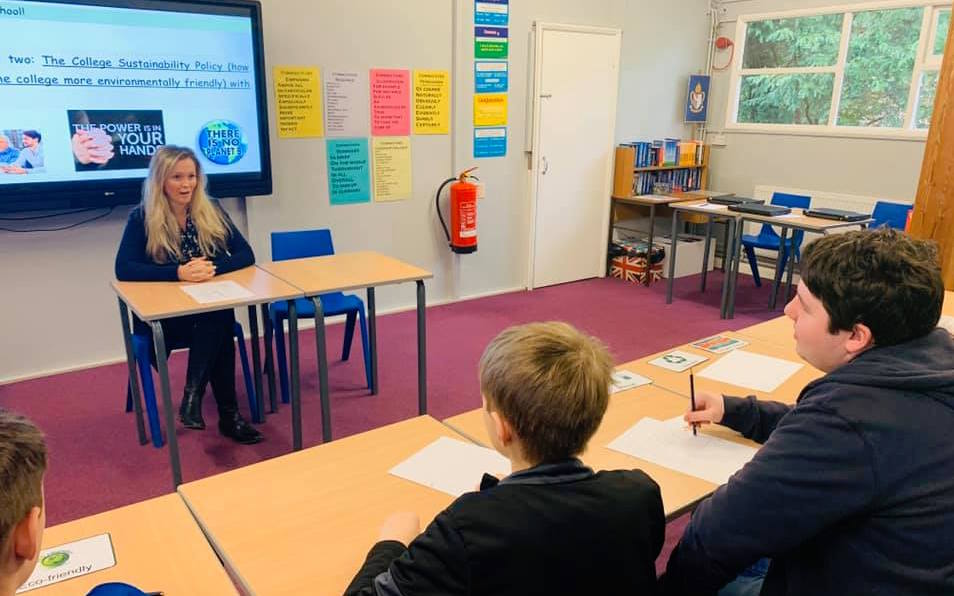 The English department, led by Miss Gregory become our Eco forum for Green Day! The students asked the tough questions regarding the school and it's environmental issues. Gruelling, whole class interviews saw Mr Birkbeck (Headmaster), Mr Slee (Governor), Mrs Malby (Bursar), Mr Kennedy (Chef), Mr Smart (IT Network) and Mr Paradine (Maintenance) being put under the spotlight! A big thank you to these members of staff - there were some fantastic questions that were well thought out and the staff were really put through their paces! We hope to form and run a 'Green Committee' who will audit and then advise the College on how we can become more environmentally friendly and do our part in saving the planet.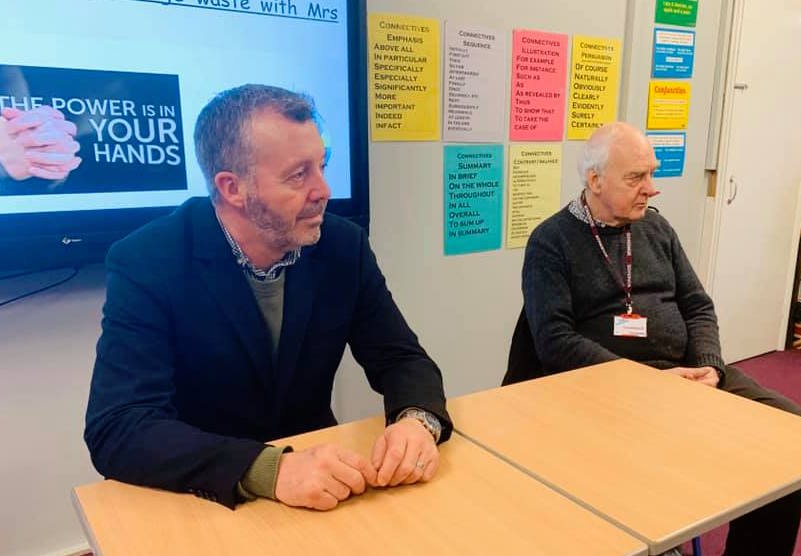 STEM Sussex talks Renewable Energy
Our guests at STEM Sussex led an intriguing hands-on Science workshop looking at renewable energy, which is energy that is collected from renewable resources. The students learnt that these are naturally replenished on a human timescale, such as sunlight, wind, rain, tides, waves, and geothermal heat!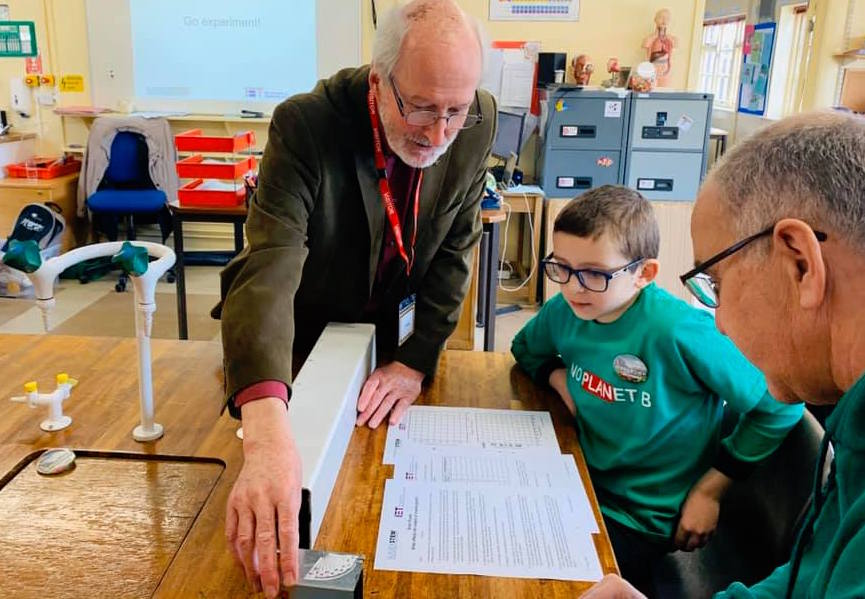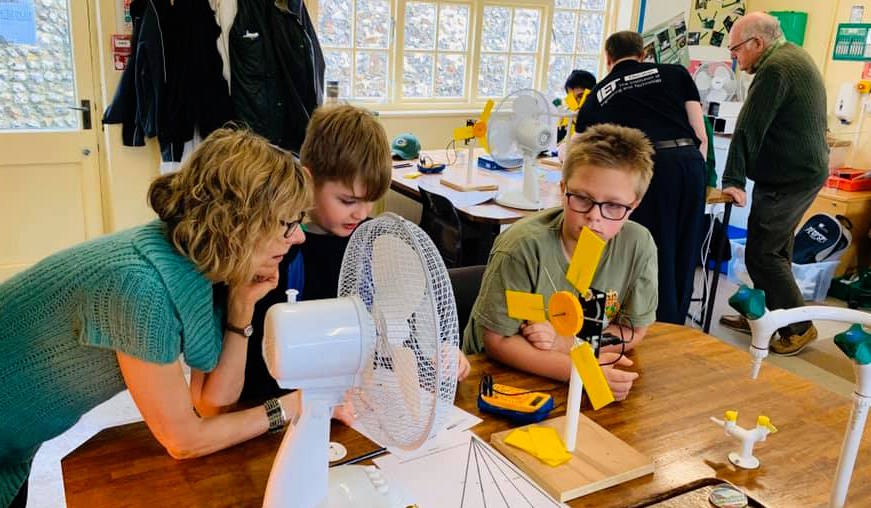 CycleOke with Chichester College
A huge thank you to the incredible team at local Chichester College who ran an awesome workshop with CycleOke - this used energy created from an excersise bike to power a game of karaoke on a a laptop! Just one of many Green themed activities provided from our friends at the college! The students had so much fun!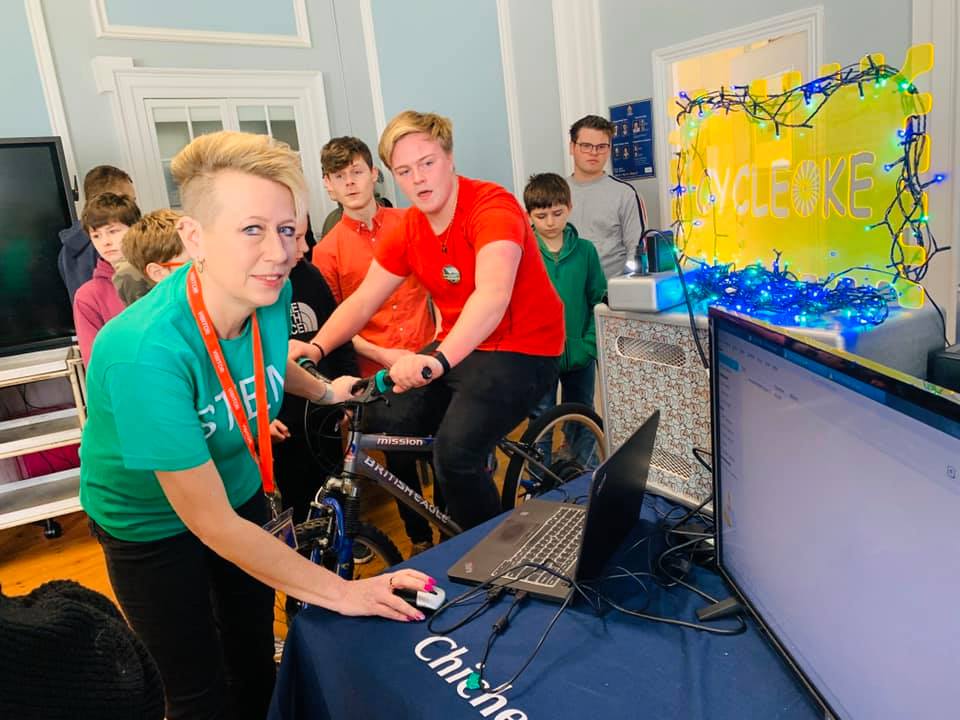 Message In A Bottle with Art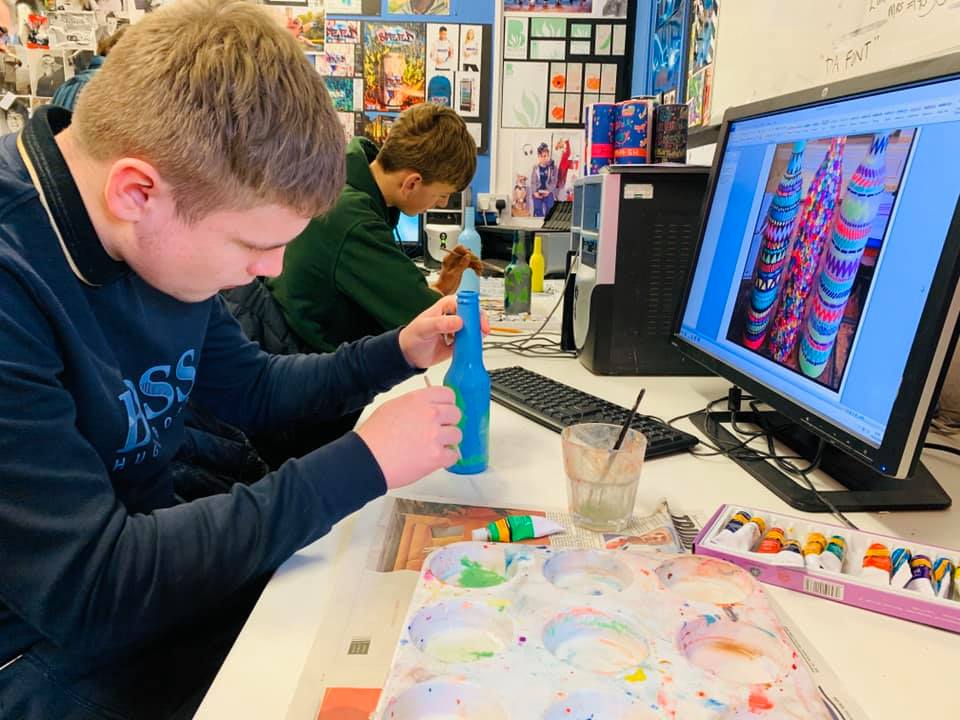 The Green Day theme continued as the students recycled old plastic bottles into magnificent pieces of Art! Look at these cool 'Messages-In-A-Bottle!' Each with an eco message inserted into it.
The students challenged themselves with the help of our fabulous ICT Art facilities to create the perfect piece! These are now on display in our dinner hall! Thanks to Mrs Middleton, Miss Smith & Mr Saysell and a huge congratulations to Jordan and Brandon who won the Best Artist award for their efforts!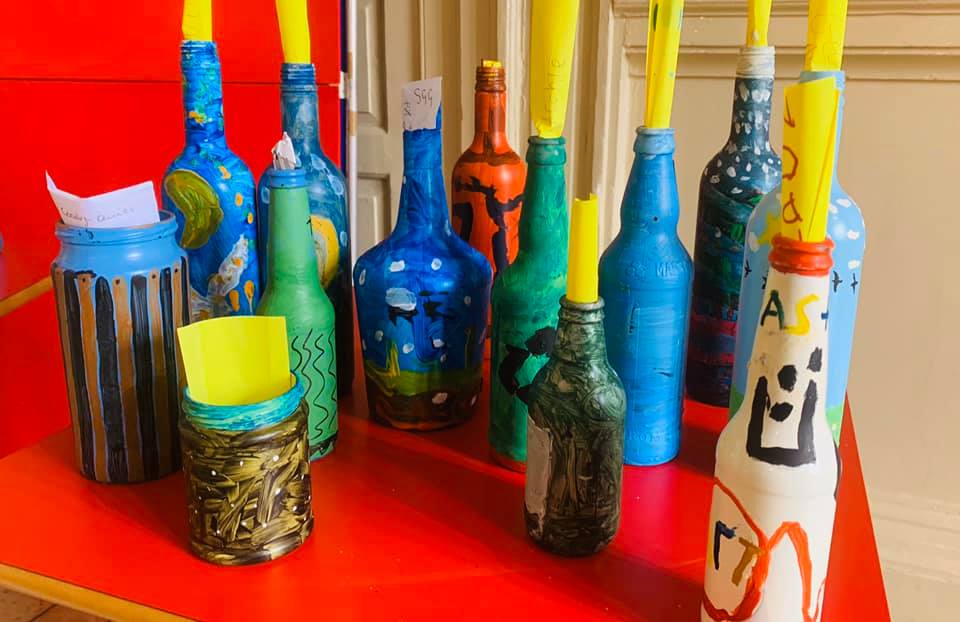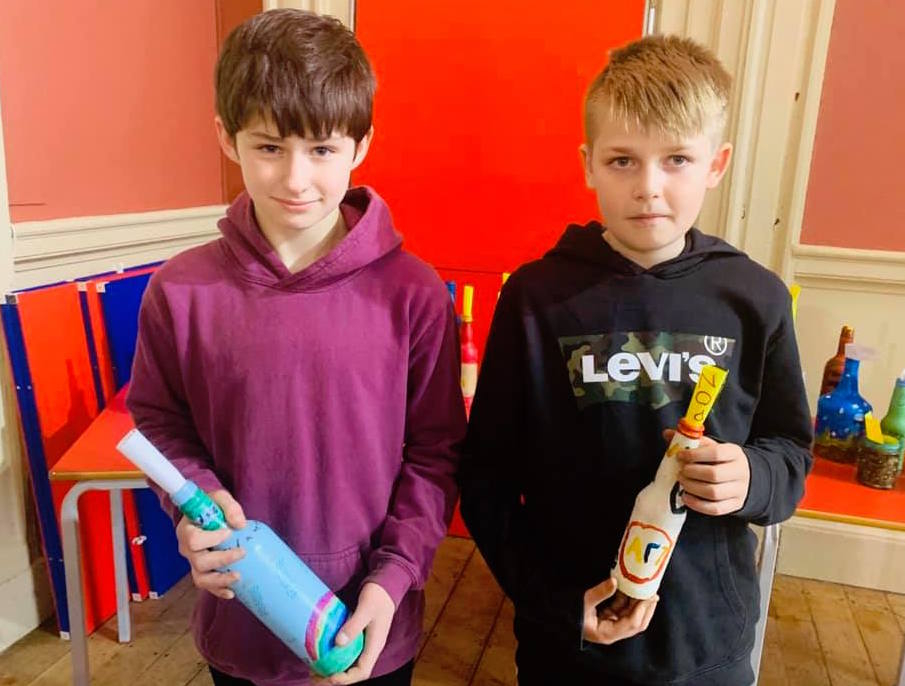 Tackling Climate Change with Sussex Green Living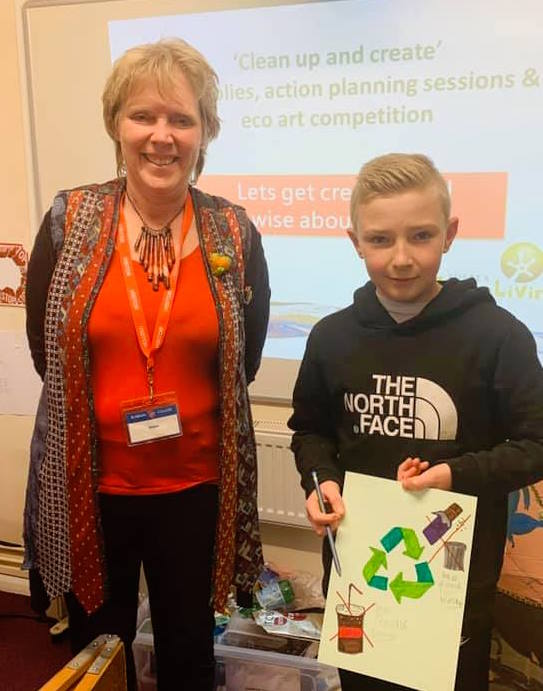 A brilliant visit from Sussex Green Living had the students learning about all about the troubles of climate change. In the workshop, they assessed the problems and solutions of plastics.
We were very impressed with the work achieved by our students, which included these neat posters for an upcoming competition with Sussex Green Living! Well done, Charlie for this fantastic effort!
Crosslands Flower Nursery Talk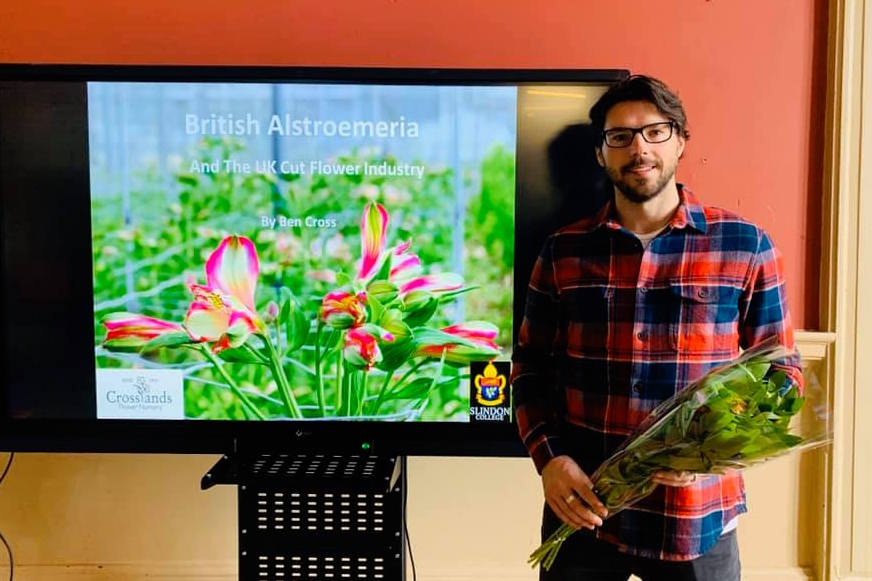 Ben from Crosslands Flower Nursery Specialists of British Alstroemeria who gave an insightful eco presentation to our students about the work he does. What could be more perfect for Valentines Day? A big thank you, Ben!
Green Day: A Piece Cake for Slindon College!
After a very busy day, what more could you wish for? Look at this fabulous creation by our own super baker Mrs Bull from our English Department!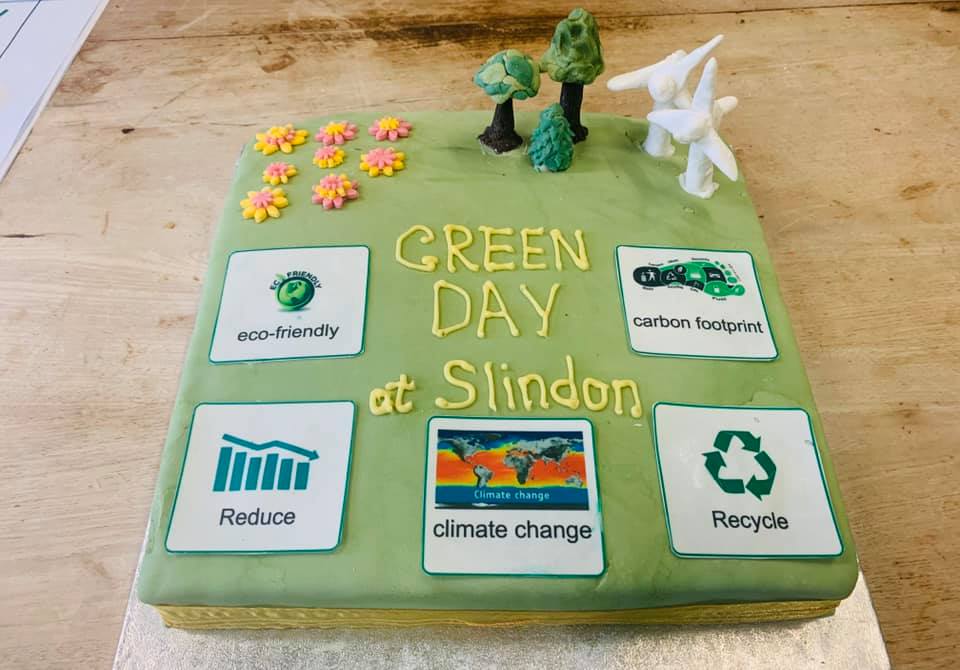 A huge congratulations to everyone involved in this event, it was truly amazing!