Greenpower Team success at Goodwood Motor Circuit!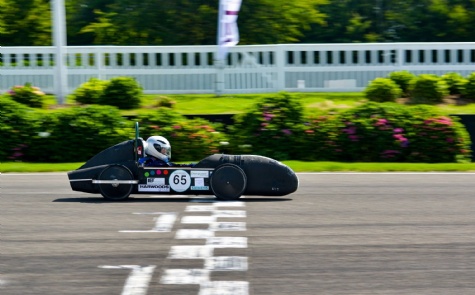 At Slindon College, we take part in Greenpower! Inspiring young people to excel in Science, Technology, Engineering and Maths through a unique challenge: to design, build and race an electric car.
Greenpower Education Trust is a UK based charity with an outstanding track record in kick-starting careers in engineering. They help unlock potential and spark enthusiasm for Science, Technology, Engineering and Maths (STEM) through the excitement of motor sport.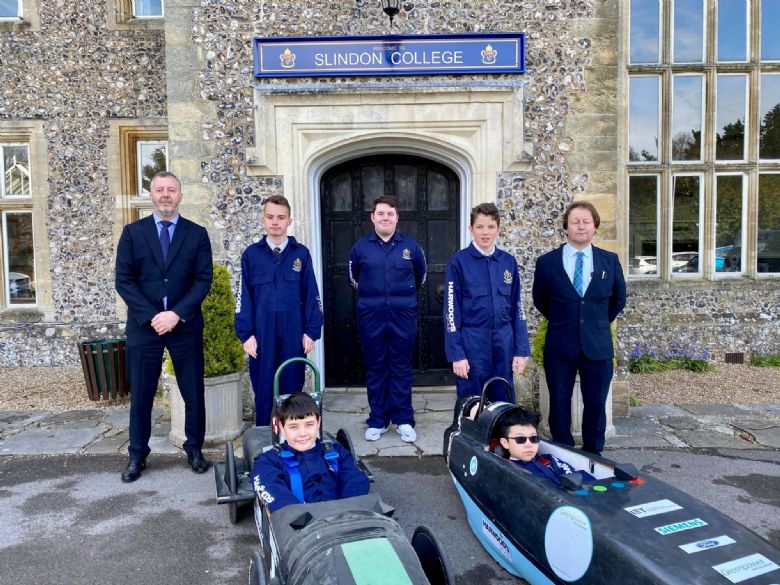 We are so proud to announce that on Sunday, 9th May 2021, Slindon College's fantastic Greenpower team achieved an impressive 2nd Place in F24+ Greenpower races at the famous Goodwood Motor Circuit, local to the College.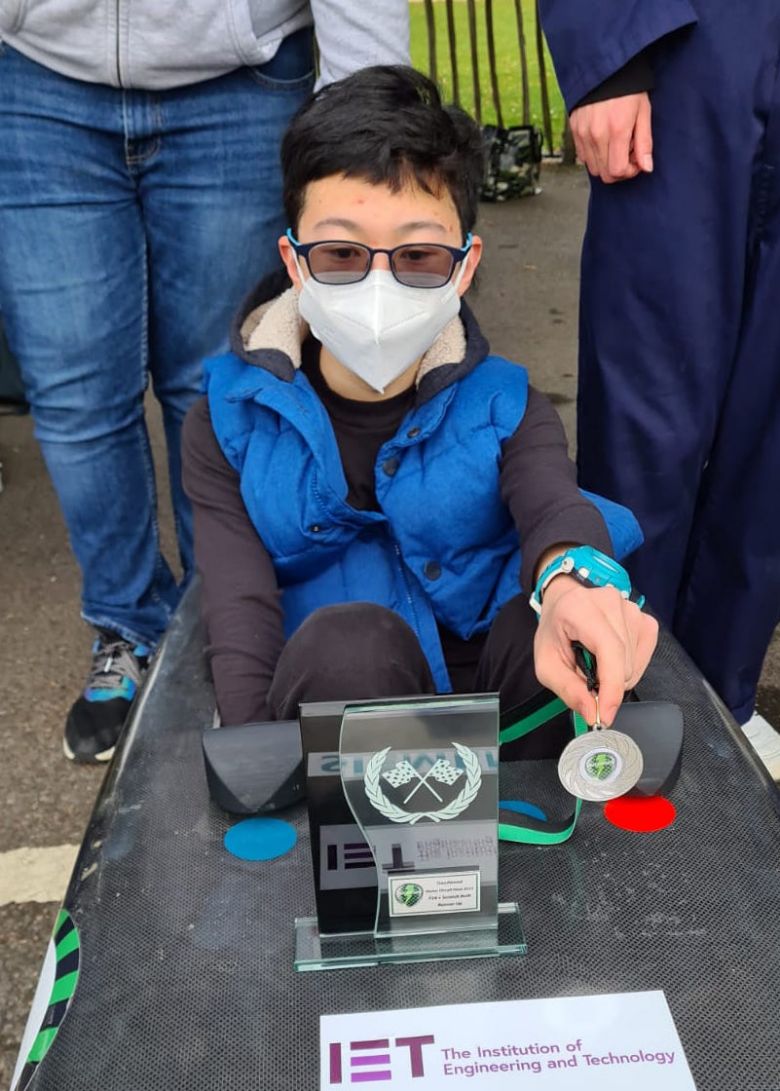 Our top car, named 'Lightning' was driven by Year 11 Ryan. The team was awarded a trophy and each member received a medal. The team's other car 'Relentless' also achieved a top twenty position!
This was our first Greenpower event since the International Final at Silverstone back in October 2020. It was run under strict Covid-19 rules, with no public spectators and just 40 cars instead of the usual 75.

Well done to our talented team: Thomas, Cormac, Daniel, Lenny & Ryan, as well as our IT Technician Mr Ben Woodward and Head of Design Technology and Greenpower Mr Paul Burbidge for their help and support.
We look forward to our next race at Dunsfold Park, this September. Dunsfold Park is home of BBC TV series Top Gear.