We go 'Inside Out' for WSP Day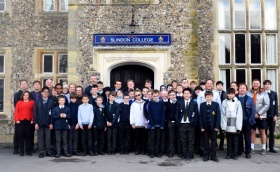 At Slindon College, we are committed to supporting the mental health of our students. With SEAL sessions, House Time and Group Support Sessions, we ensure that our students always have someone to talk to about their problems, and there is no problem too big.
Inside out is a national campaign, launched in 2014 to mark Worldwide Suicide Prevention Day. The campaign seeks to raise awareness of the importance of talking by bringing what is on the inside, out.
Take a look at some of our students and staff who took part today, by wearing an item of their clothing, inside out: