Motor Mechanics at Slindon College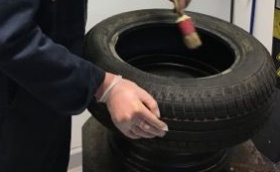 We pride ourselves on giving valuable hands on experience to our students, no matter what the ambition. One of our most popular subjects is our Motor Mechanics course where we offer opportunities to those wanting to build a career in the mechanics world. If you love all things cars, then this would be an ideal place to learn!
Our Year 11 Motor Mechanics students recently visited
Cemast, part of Fareham College, to have a look at, as well as use the facilities available for their students.
They got to use the tyre change machines and wheel balance equipment as well as getting to learn the important information regarding all the different type of tyres. Hands on learning at Slindon College
Find out more about our Secondary School.