A warm welcome to our newest member of the Board of Governors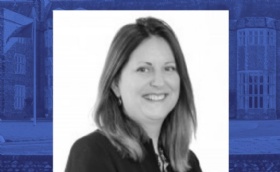 Rachael Allison is an expert in SEN law and is a welcome addition to Slindon College's Board of Governors.
We'd like to formally welcome Rachael to the Slindon College Board of Governors.
Rachael is a member of the Law Society and the Education Law Association (ELAS). She has particular experience with dyslexia/dyspraxia/ASD/ADHD and sensory processing needs with strong links to many specialist schools and support groups.
Rachael gives regular talks on SEN law and has been published nationally on SEN issues as well as being asked for comment on BBC radio.
We are very grateful that she has joined the Board in order to make a valuable contribution to the education, opportunities and futures of the pupils at Slindon College. The College benefits greatly from working with such skilled volunteers.
The Governors are responsible for overseeing the strategic management of the College: strategy, policy, budgeting and staffing. They are registered as the College proprietor with the Department for Education. They enable the College to run as effectively as possible, working alongside the Senior Leadership Team to provide excellent education to the pupils. Our Board of Governors bring a wide range of skills and expertise from their professional lives and the College benefits greatly from working with such skilled volunteers.
You can find a full list of our Board of Governors here.
For more information on the specialist support we provide visit our Learning Support pages.