Owen C's impressive achievement in local squash tournament!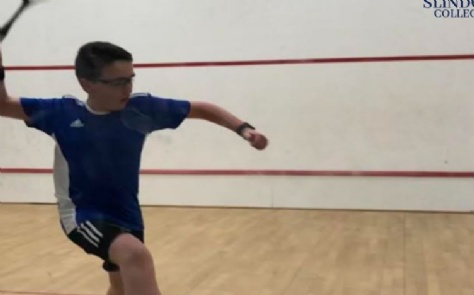 Owen C. loves playing squash and last Saturday he took a massive step and played his first competitive match in the Sussex Junior League Northern Division for Crawley Squash Club in a team of 5!
To make it an even bigger challenge for Owen it was an away fixture in Haywards Heath at an unfamiliar venue. However he kept his cool, played 3 matches and won them all 2-1, 2-0, 2-0!
He's also gained a place in the Sussex County Feeder Development Squad and trained with them recently, which includes training with an unfamiliar coach and with children he didn't know!
"We're so proud of him, just for giving it a go … but so pleased that he nailed it and it was a positive experience!"

Owen's parents - March 2022
We sent our roving reporter, Matthew G., to ask Owen about the game of Squash.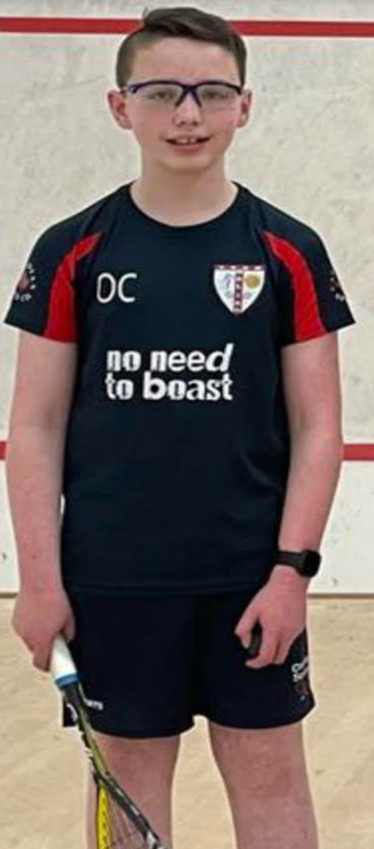 1. What are the rules of Squash? If the ball bounces above or below the strip on the wall, or if it bounces twice the player loses the point.
2. When did you start playing Squash? December 2019.
3. Who is your inspiration? A Squash family named the Mallets.
4. What are key skills for playing Squash? Good movement, shot placement and racket holding.
5. What equipment is needed to play Squash? Racket and a ball and optional shoes.
6. What do you enjoy about Squash? You can hit the ball hard and it always comes back to you!
7. What is your favourite flavour of Squash? I haven't tried enough to tell.
8. Who got you into playing Squash? My cousin.
9. What is your end goal with Squash? To get into more leagues and be decent at the game.
10. Is a Squash a fruit or a vegetable? I don't know!
11. Are Crawley Squash Club a good team? Yes they are 2nd in the league.
12. Who is the youngest player on the team? Zara at age 10.
13. How many racket swings does it take to break a squash? With the right technique… 2 or 3 swings.
14. How many rackets do you go through a year? On average, 2 rackets.
15. Why is it called Squash? I don't know that.
16. Are all Squash balls the same? No there are 6 types.
17. Have you ever squashed another child? No… NOT YET.
18. Have you ever lost your temper/ broken a racket? I have lost my temper once but didn't break a racket!
Thank you to Matthew G for his comedic interviewing technique. And of course, a huge well done to Owen C!
We love hearing about our pupils' success stories - if your son has achieved something big or small please let us know by emailing marketing@slindoncollege.co.uk
To find out more about Slindon College's facilities click here.