Remembrance Day 2022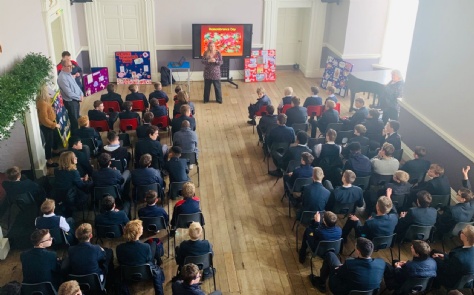 The students and staff of Slindon College took part in a 2 minute silence on November 11th 2022 to honour those that have fallen in war.
The Slindon College flag was replaced with that of the poppy for our special Remembrance Day; and accompanying the flag, a silhouette soldier, made by the College's Head of Design Technology, Mr Burbidge. A 2 minute silence was held outside the school building, led by Mr Bentley-Angell (H.O. Performing Arts), captured here by Mr Saysell (H.O. Art).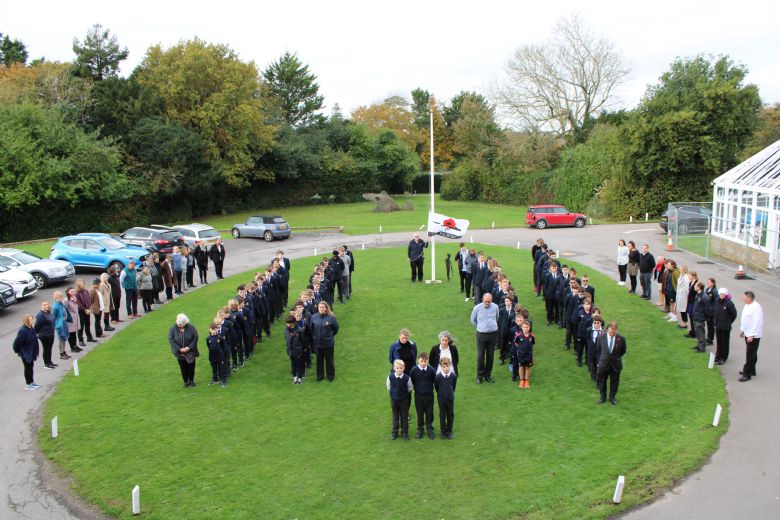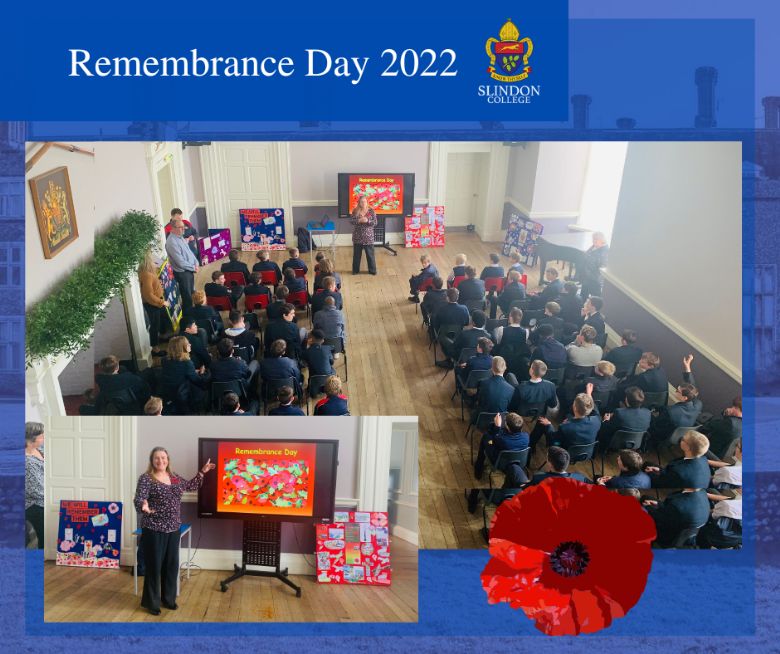 Mrs Draper (H.O. Norfolk House) led a whole school assembly on the history behind the event to mark the occasion. It also showcased the work of the individual Houses that had taken place during the week in House sessions. Each House contributed a 'Remembrance Board,' now on display in the Great Hall. A special 'purple poppy' board for the animals was also created within Animal Care.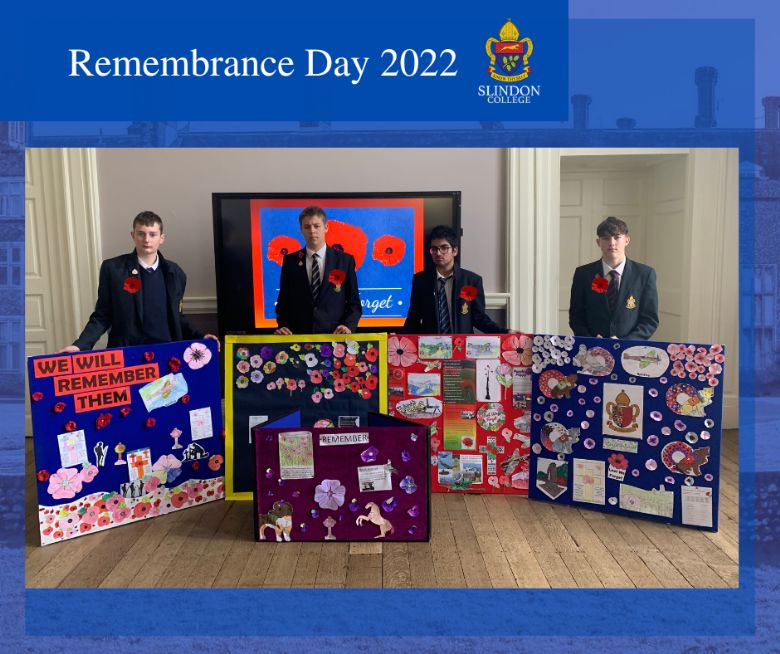 Thank you to everyone for taking part in this important event.
Lest We Forget.