Slindon Community come together for Local Hospital...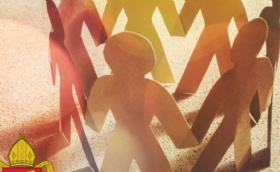 Slindon College approached local Slindon Pudding Club with leftover Easter Eggs...
You may remember, just before lockdown, Slindon College was generously gifted Easter Eggs for its pupils.
Unfortunately, the COVID-19 crisis swept in before the College's normal Easter Holiday break-up, which meant many of the eggs were not given out to the pupils. Instead of letting them go to waste the College approached the local community hub: Slindon Pudding Club.
Through combined efforts the remaining Easter Eggs were donated to St Richards Hospital for hospital staff, which was greatly appreciated given the difficulty all hospitals are facing at the moment:
"I just wanted to pop you a quick email to thank you personally for the kind donation of Easter Eggs from Slindon College. They were passed on to very grateful members of staff and I know they made a lot of people smile who are under extreme amount of pressure at this time.

Once again thank you from all of us at St Richards Hospital"

John Price
Community & Corporate Fundraiser
The College actively encourages and supports pupils and staff to get involved in all kinds of voluntary and charity activities and in this instance, is proud to have led by example with the instrumental help of Slindon Pudding Club.
You can find out more about our Charity and Community here.