Sponsored Walk: Four Seasons In One Day!
Congratulations to the pupils, parents and staff who completed the sponsored walk to help raise money on behalf of FoSC for the College. Braving all the elements it proved to be a great success and a great end to a busy Spring term at Slindon College.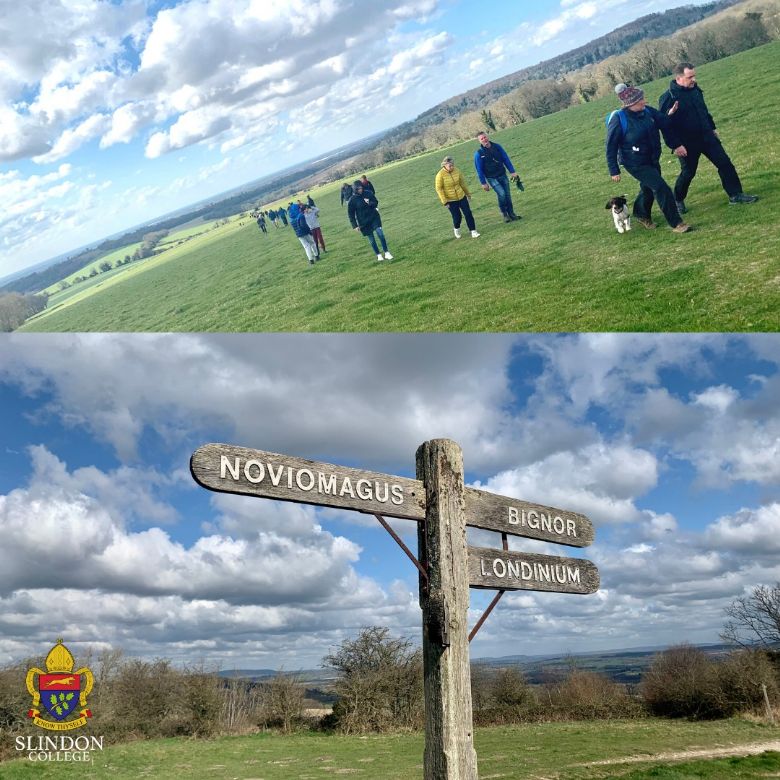 On Friday 1st of April Friends Of Slindon College (FoSC) helped arrange a sponsored walk to help raise funds for the college. The six-mile walk commenced from Slindon College to Bignor and back again. The typical British weather certainly played its part with everything from glorious sunshine and epic clouds to gale force gusts and then even snow. Despite the weather the walkers did not give up and enjoyed a BBQ in a snow flurry at the end to celebrate.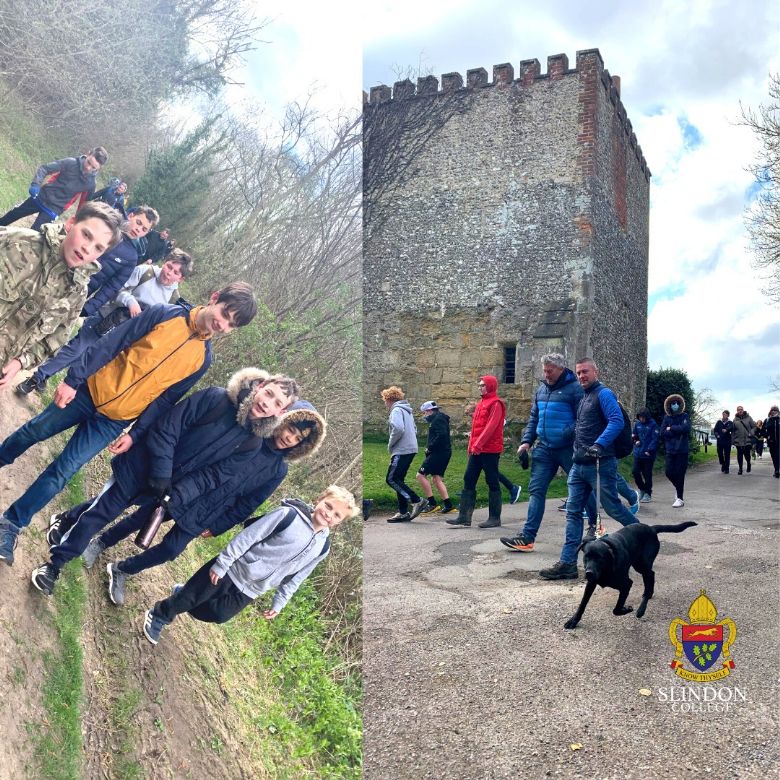 It was a lovely way to spend the last day of a very busy term, surrounded by the spectacular scenery and views of the South Downs Nation Park, with brilliant company and delicious food. Thank you to everyone who gave up their day and donated. The total amount raised will be announced at the end of the Summer term.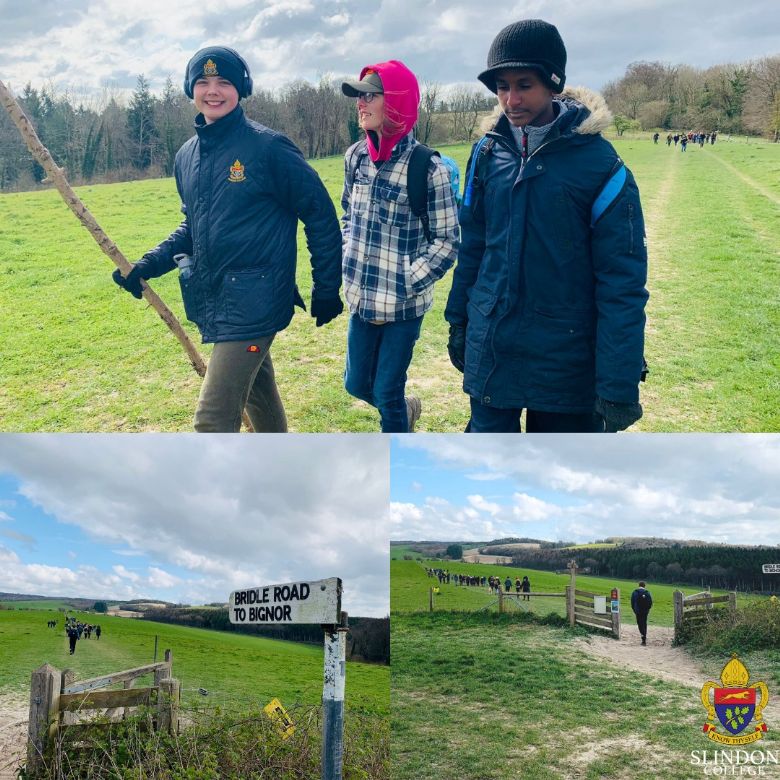 To donate to FoSC visit our Parents' Association page.