Sports Facilities Open to Current Students & Staff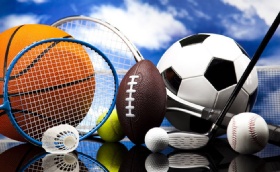 In response to Covid-19, Slindon College will offer FREE access to our sports fields, basketball and tennis court to families of current students. We would like to help support pupils, parents, staff and their families by helping support and maintain their physical health and mental well-being during this difficult time.
Opening Times
Monday - Friday 17:00 - 20:00
Saturday - Sunday 9:00 - 18:00


Please be aware booking requests will be responded to between working hours Monday - Friday 9:00 - 17:00. Bookings outside this time will not be responded to until the next working day.

Please follow the link to the following website to book:
BOOK SLINDON COLLEGE SPORTS FACILITIES

Please read through the documentation located on the website to protect yourself and others health and safety - Terms and Conditions, Sports Facilities Government Guidance and Facility Hire Rules
Upon booking, please observe government social distancing guidelines. (See link 1.1 - 1.3)
Reviews:
"We've just returned from playing tennis at Slindon College [...] as a family we had the most amazing time. It was wonderful to [...] get away from electronics and have fun as a family.

I can't thank Slindon College enough for allowing us this opportunity, particularly at this current time. We're all very excited about going back tomorrow!'

Pupil Parent, 23rd May 2020
For more information on the current situation visit our special page.