"The Butterfly Lion" comes to Slindon!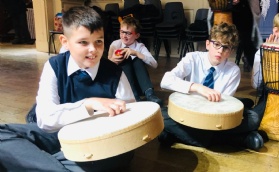 A huge thank you to LEAP at local Chichester Festival Theatre, who teamed up with West Sussex Music for a fantastic 2hr Drama & Music workshop with our Primary and Year 7.
The workshop took place all afternoon at Slindon College and was based around Michael Morpurgo's "The Butterfly Lion" currently being shown at the Minerva Theatre in Chichester. Dramatic music provided by practitioners Steve Morley and Michael Fry accompanied team games set against the backdrop of World War 2, followed by physical theatre and spontaneous improvisation, led by CFT's Richard Knowles and used to create various elements of the play.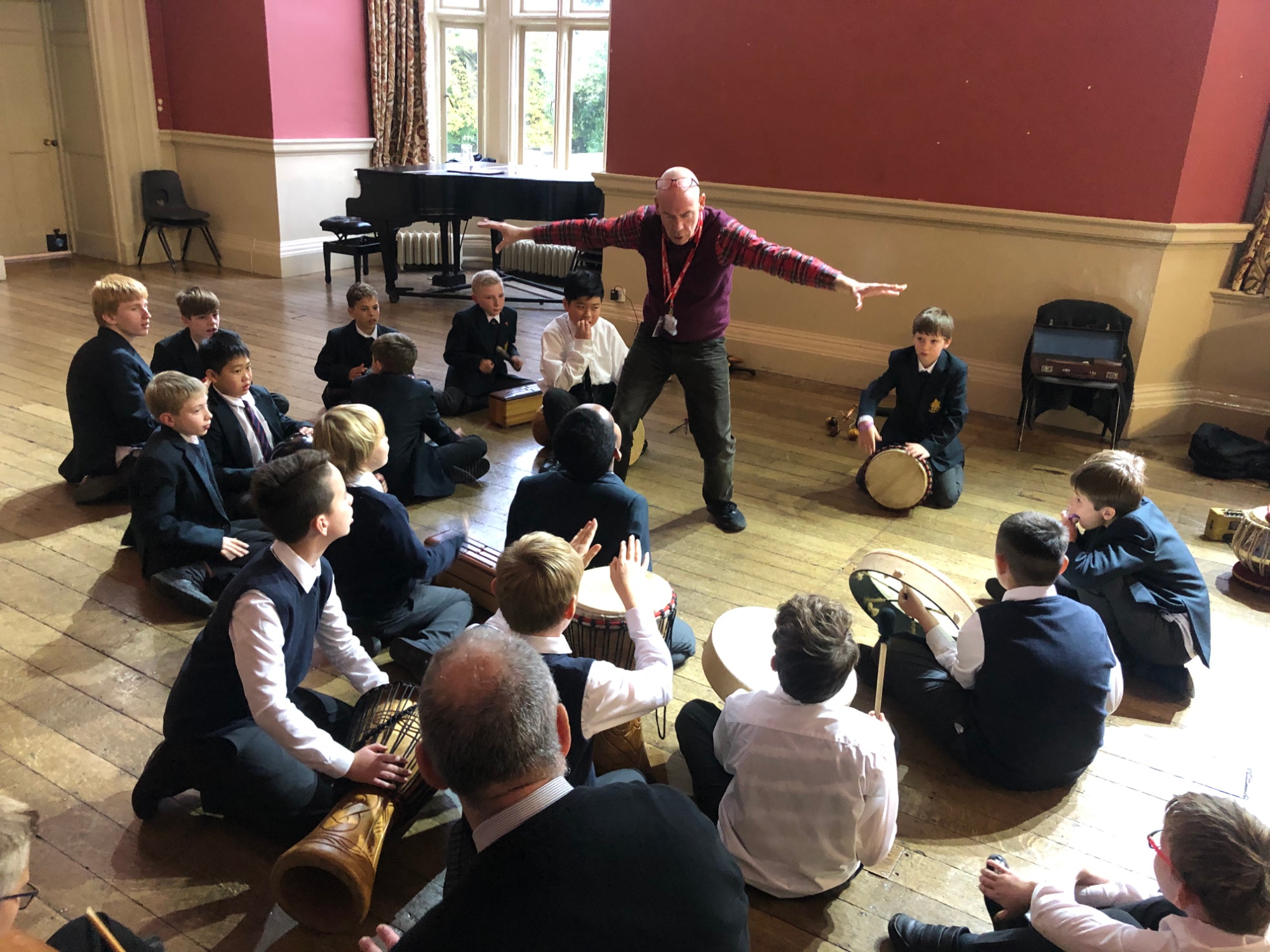 It was then a chance for the students to get hold of a range of exciting African inspired instruments, many of which none of the students had even seen before. As a whole group they created amazing soundscapes, conducted by the visiting practitioners.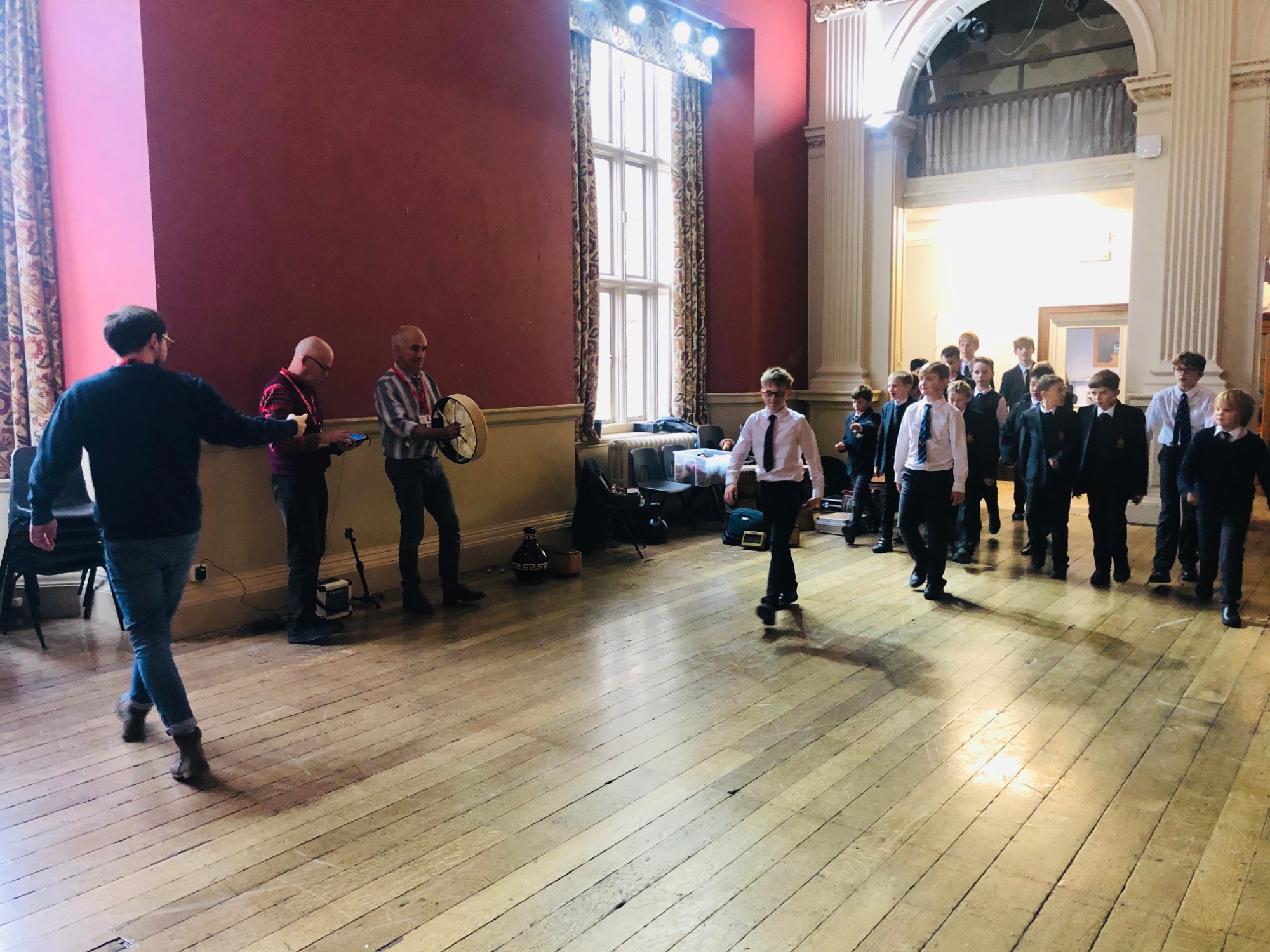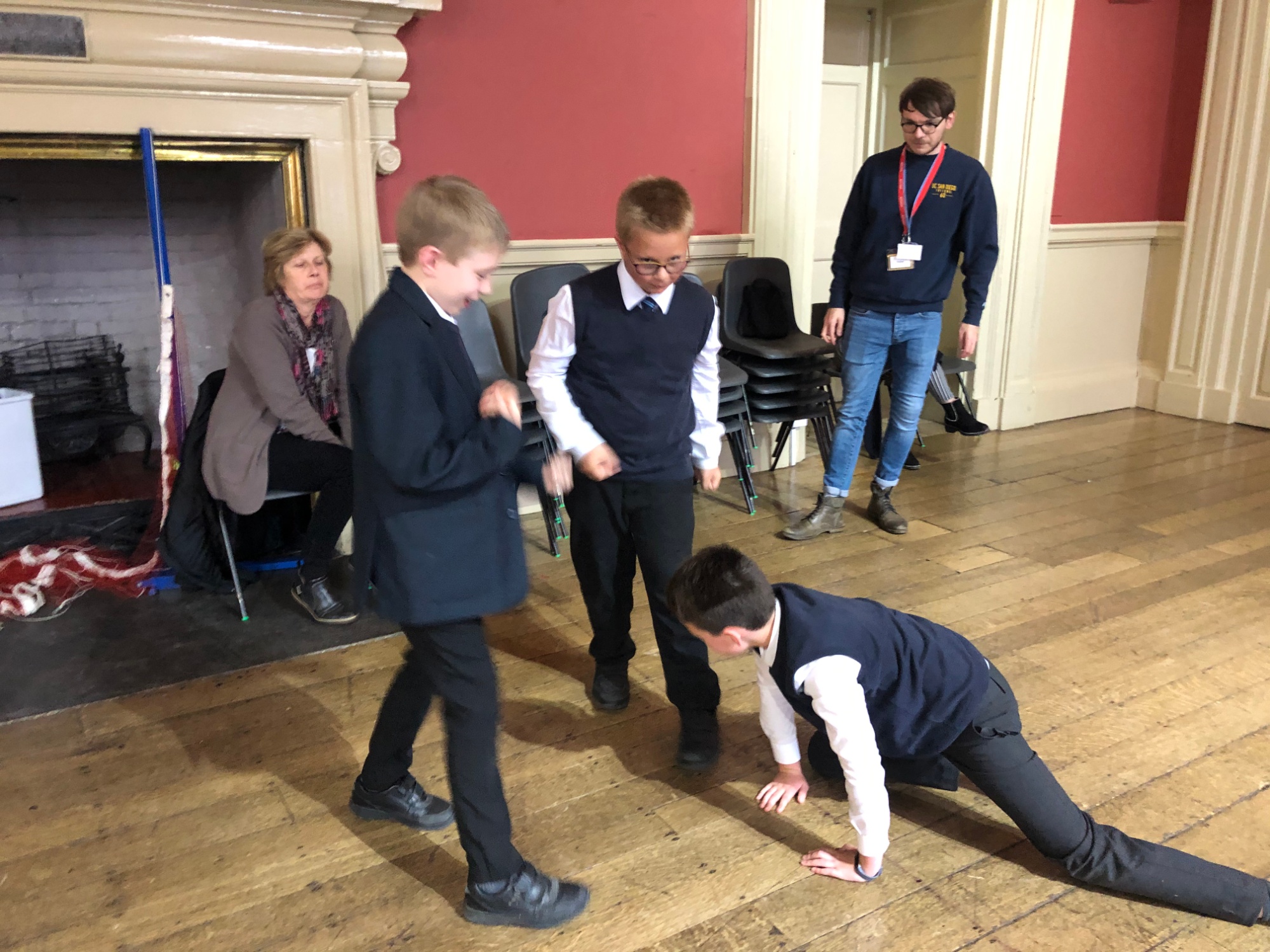 Drama Teacher, Mr Glyn Bentley-Angell said 'It has been an incredible afternoon that has really seen the students come out of themselves as performers, I can highly recommend this team."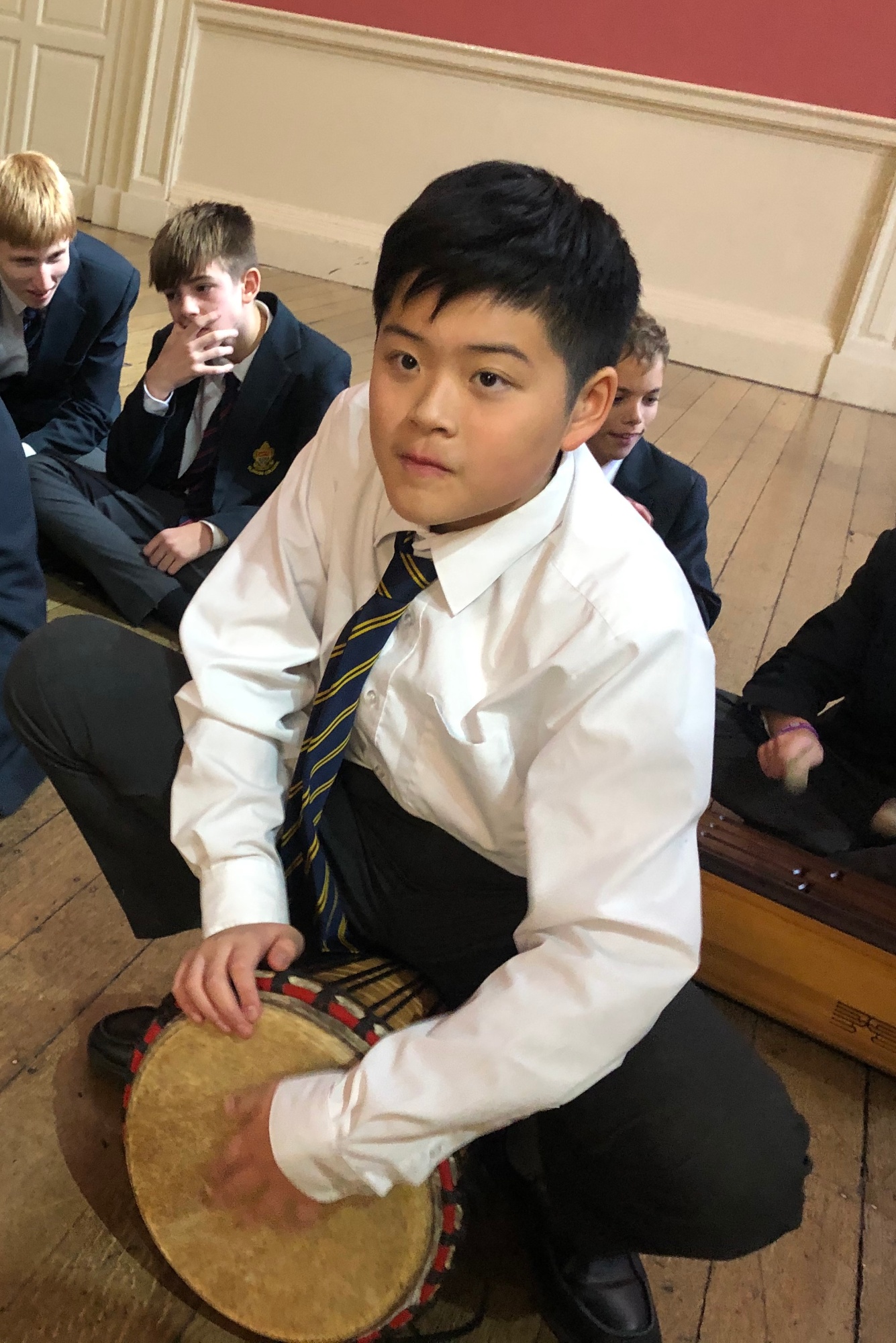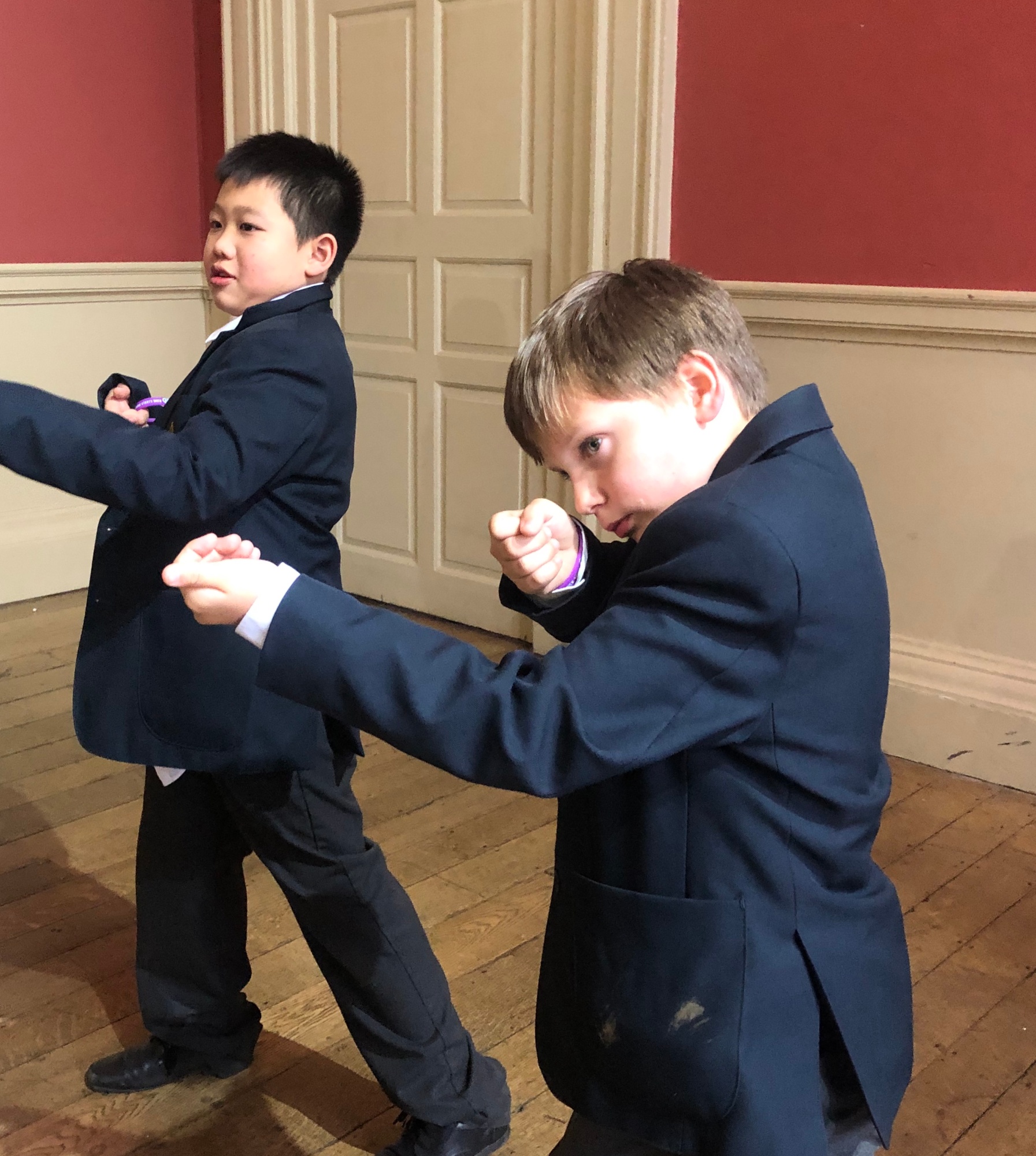 Some of our students were lucky enough to see "The Butterfly Lion" on Press Night, where not only did they get t see the visually stunning show, but they also met best selling author Michael Morpurgo himself!
Amazing opportunities for all at Slindon College.
To find out about when our students met Michael Morpurgo click here!