The Independent Schools' SEND Conference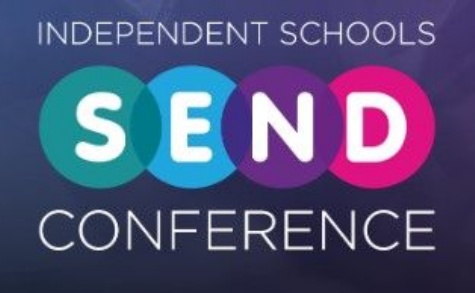 Guest speaker, Mrs Sotiria Vlahodimou, talked to leading professionals and schools nationwide about the responsibilities to meet the needs of children and young people in their care at the Independent Schools' SEND Conference in April.
According to the Independent School Council's (ISC) 2021 Census, 90,298 pupils were recorded as having SEND, compared to 75,012 in 2020. While 17% of all ISC pupils now require SEND support, 5.3% also have an Education, Health and Care Plan (EHCP) – and the importance of meeting the needs required as part of these plans has only heightened in light of the pandemic and its impact on learning and development opportunities.
With Ofsted reporting that many families have been waiting as long as two years to obtain support for their children's learning needs, now more than ever schools must demonstrate their ability and pro-activeness in ensuring tailored approaches to the needs of every child.
Our very own Deputy Head and SENCo, Mrs Sotiria Vlahodimou, with over 10 years of experience in special education in both mainstream and independent sectors, was invited as a guest speaker to talk about her experiences and share her wealth of knowledge.
During the panel discussion about 'What Does Quality Independent School SEND Provision Look Like in Practice?' Mrs Vlahodimou shared her best practices when it came to real world situations.
Slindon College's staff has the skills, experience and resources to provide a comprehensive support package, tailored to the individual needs of each pupil. The expert provision provided enables pupils to achieve more than they thought possible in a mainstream setting.
More information about Learning Support.
Interested in a place for your son? More information about Admissions.
Exploring the meaning of flexible, creative and individualised support than can help children with additional learning needs truly flourish.
Discussing the level of SEND support that may be required at different ages, how to facilitate early identification and intervention, and how to deliver specific support during the regular timetable.
Understanding the mental health and wellbeing needs of learners with SEND, and their peers, and how to align support for these with SEND provision.
Examining methods for removing barriers to learning and encouraging a broad range of aspirations amongst all pupils.