Talent Agency Visit for our LAMDA Students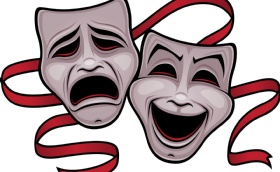 Our Year 10 & Year 11 LAMDA Drama students had a special visit from a top Talent Agency, ' Rebecca Middleton' this week! Rebecca came in to offer some extra help and guidance for their upcoming acting exams!
The company don't usually do school visits, so this was a great, unique opportunity for our students to get closer to the theatre industry!
This was organised by our Drama teacher, Mr Bentley-Angell.