Our Amazing World Book Day Winner & Gallery!
Pupils and Staff alike went all out for our amazing Book Day!
Our ever popular Slindon College Book Day took place on Friday 16th March!
Our pupils really got into the spirit of the day, which is a great way to get them thinking about our best loved characters. We would like to thank all our fabulous parents and carers for their support in helping their son find or make costumes!
The day involved crazy book themed quizzes, special lessons and assemblies, plus a 'Fantastic Beasts' Character Hunt and our all important Costume Competition, won this year by The Joker in Year 7!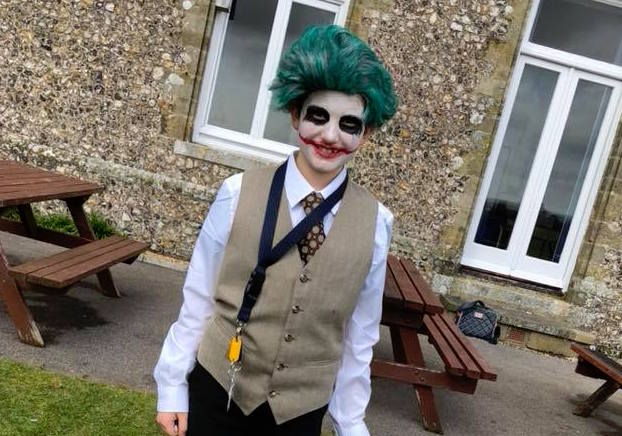 View our World Book Day Gallery on our Facebook page!
We do understand that not all students like fancy dress, it is not obligatory to participate but we are thrilled that the majority entered into the spirit of the day! Thank you to Miss Coffey and her team.