GCSE & A-Level Result Success!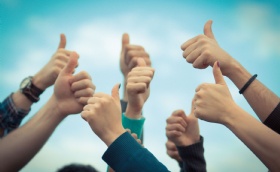 We celebrate the achievements of our hardworking students!
Slindon College students and staff are delighted to be celebrating excellent GCSE results for 2019 which exceeded expectations. The College yet again achieved a very high Value Added, with 45% of students obtaining 5 or more Grade 4 (C) passes.
A special congratulations to Harry Rose, Jarred Whitwell and Jake Summers for passing 7 GCSE subjects.
A-Level achievements for our Sixth Form in 2019 also saw many outstanding personal performances from our hard working and dedicated students.
Our students and staff have worked extremely hard for these results and we are very pleased that their efforts have been duly rewarded. We wish all our students every success and happiness in their future as they look towards the next stage of their learning journey at Slindon College, or towards their University years.
Exams officer, Mrs Joan Bull said "This has been a very successful year at Slindon College for both academic and vocational achievement."
Discover more about our Secondary School here.
Discover more about our Sixth Form here.