A Triumph for our EPIC School Play for 2019!
A glorious summery evening and an enormous turnout (our biggest yet) for our epic School Play, "The Wind in the Willows" directed by our Drama teacher Mr Bentley-Angell, who previously directed Pinocchio and The Hobbit at the College.
The audience were split up for the first time in two groups: Rabbits & Weasels. In the style of a promenade production, the audience of family, friends, teachers and students past and present followed the adventure of Mr Toad and his friends Ratty, Mole and Badger on foot through the incredible grounds of Slindon College, within the South Downs National Park, making stops along the way to Ratty's House, A Courtroom and a Prison!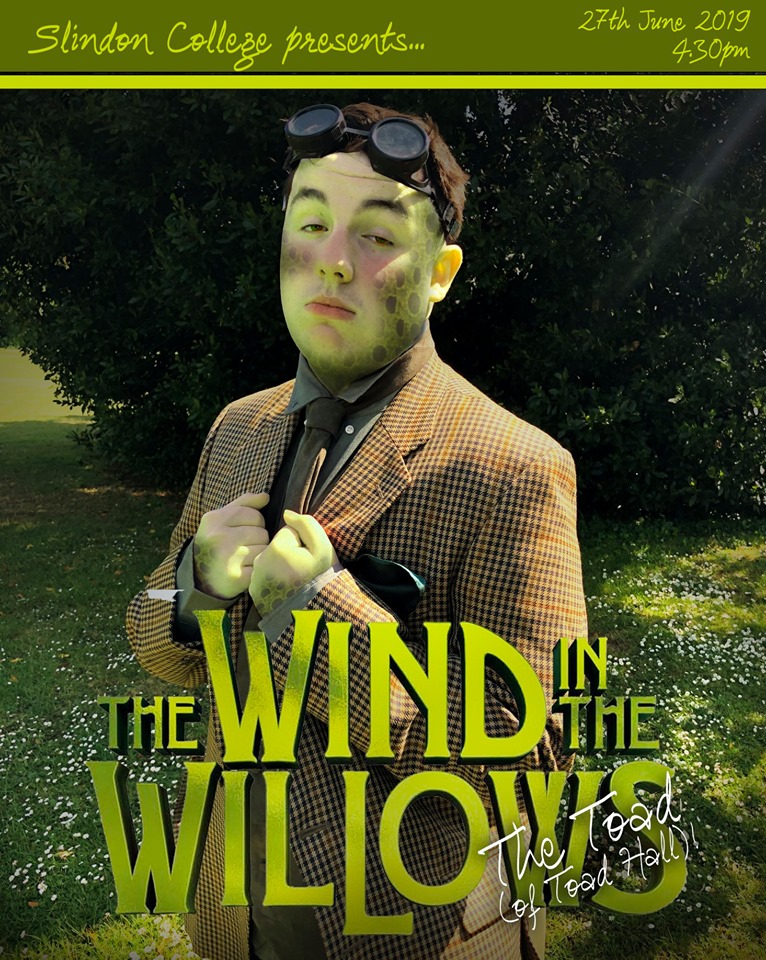 22 students from Primary to Year 11 have been working hard on the production since February, having given up a great deal of their lunch times to rehearse. This paid off, as they were fantastic in their performances, which were clear, energetic, confident and assured. A special credit should go to the talented year 10 who portrayed Toad himself in a production that showed that friendship and forgiveness comes in many forms and from unexpected places.
Each scene contained unique set pieces (and great make up effects) created by our Art teacher Mrs Middleton and her students, with props and larger elements of set having been built by students in Design Technology, led by Mr Burbidge.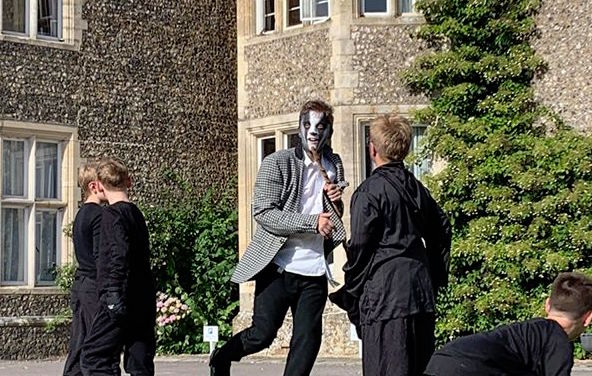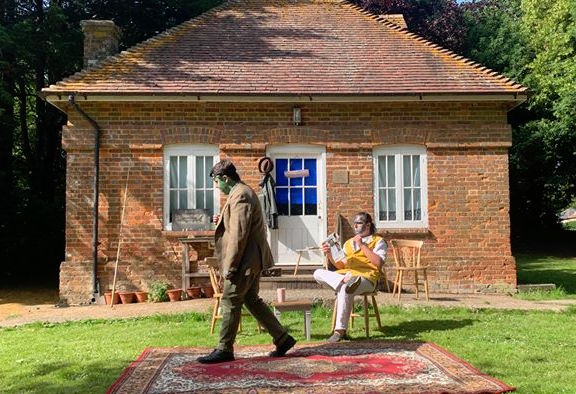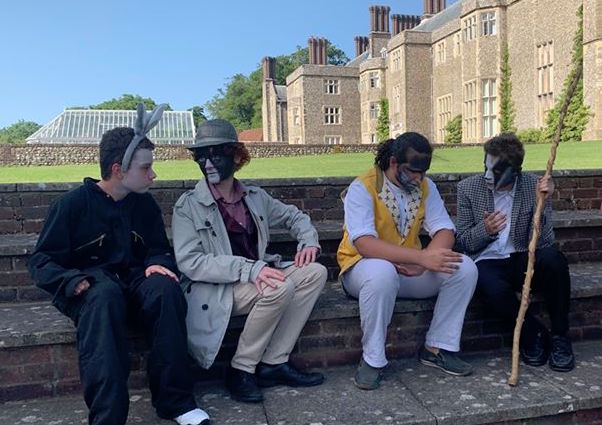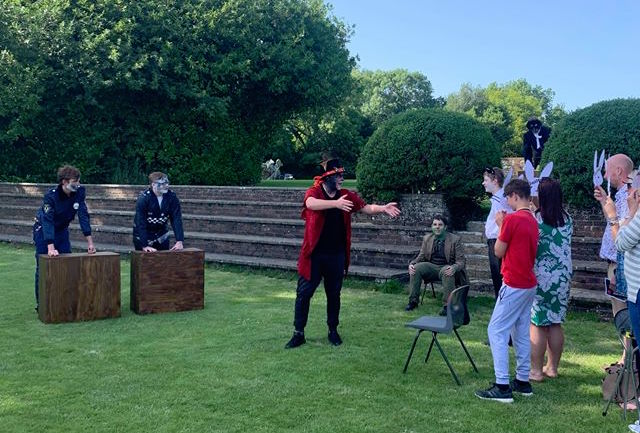 There were some surprises in store too: our Mr Toad actor drove a Greenpower car in a show stopping appearance - designed and decked out in toad-green before being destroyed by the baddies, and a trip to the terrifying Wild Woods to meet our Primary Department as the sinister Weasels, goading the audience as they past their dens, not to mention a trip to the cellars underneath Toad Hall for half the audience. Mrs Miles from the Maths department provided some charming music on the ukulele as the audience walked!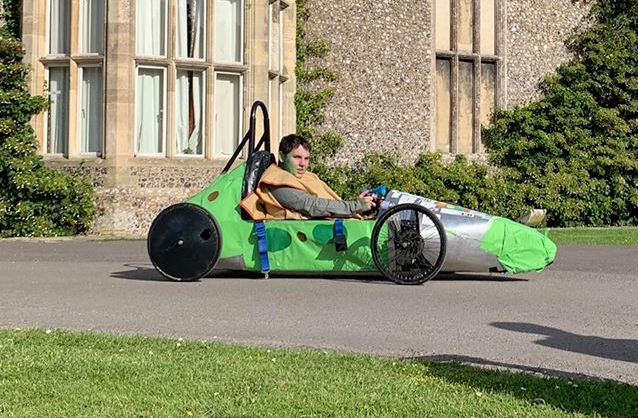 The show culminated in a showdown between the two halves of the audience, who attacked each other with balls in a wrecked School Hall (now Toad Hall) to fight for Toad and his friends!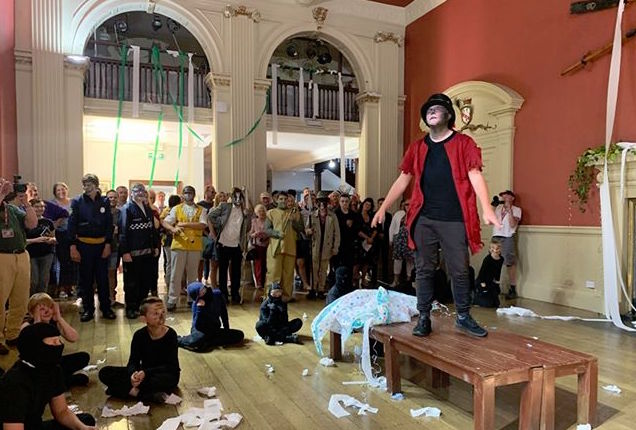 An amazing evening had by all, CONGRATULATIONS to all who took part!