Rebecca Middleton Talent visit for Drama & Art Project!
Cross Curricular fun at Slindon College!
Our Drama, Art & Textiles departments have been very busy this term with an epic Cross Curricular project on Film & TV!
Day 1: The students began learning safe stage fighting skills in Drama with Mr Bentley-Angell. As well as that, the students have been looking at Foley Artistry, Stage Make-Up and Costumes!
Day 2: The students began learning lines and creating their own safe stage fighting skills ready for filming the following week! This involved a character workshop too!
Day 3: Filming Day! Having learnt their lines, the students began the process of acting for camera, which they found was very different from theatre acting!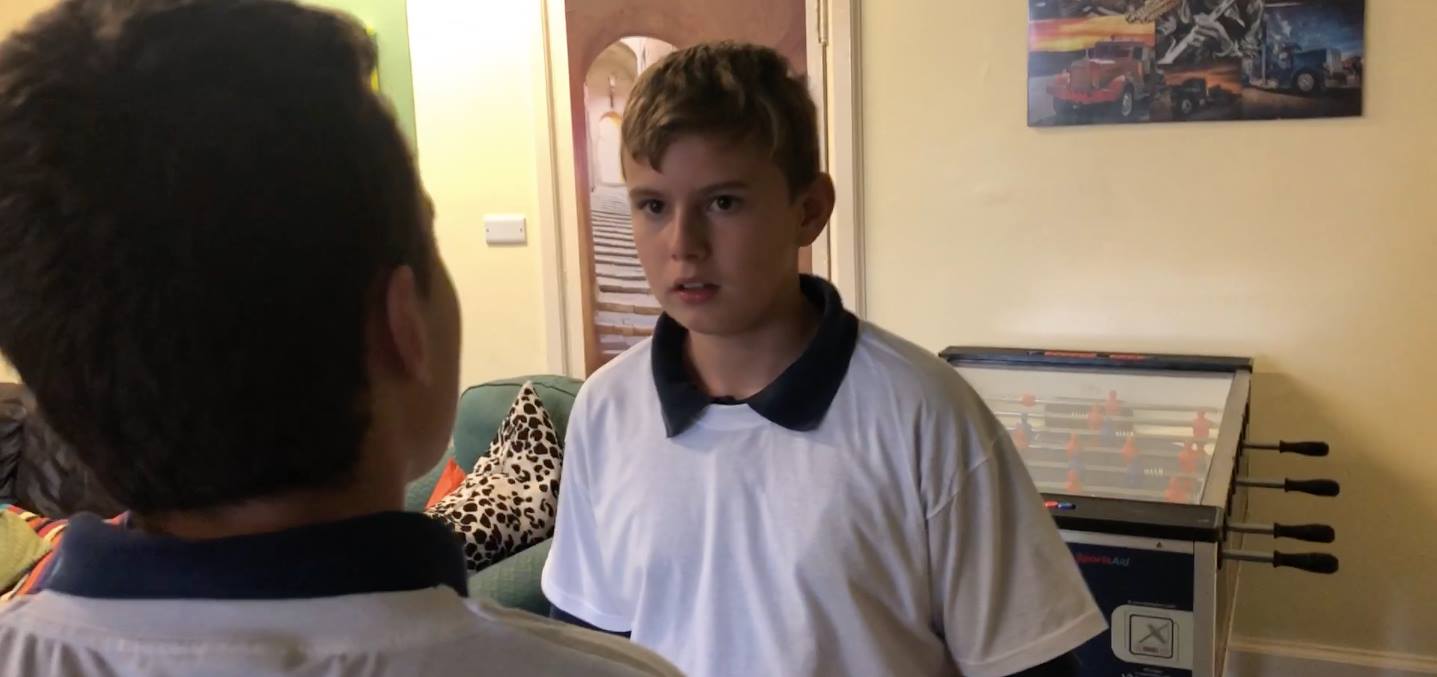 Day 4: In Textiles with Miss Smith, the students studied Distressing techniques, transforming their costumes to match the action they had prepared on screen!
Day 5: An exciting visit to Drama & Art from Rebecca Middleton Talent Agency, who taught an incredible workshop on how to create and apply gory Stage Make-Up. This included cuts, bruises and scars! The students were then back in front of the cameras to film the finishing touches to their movie, which will be available to watch on our Facebook page very soon!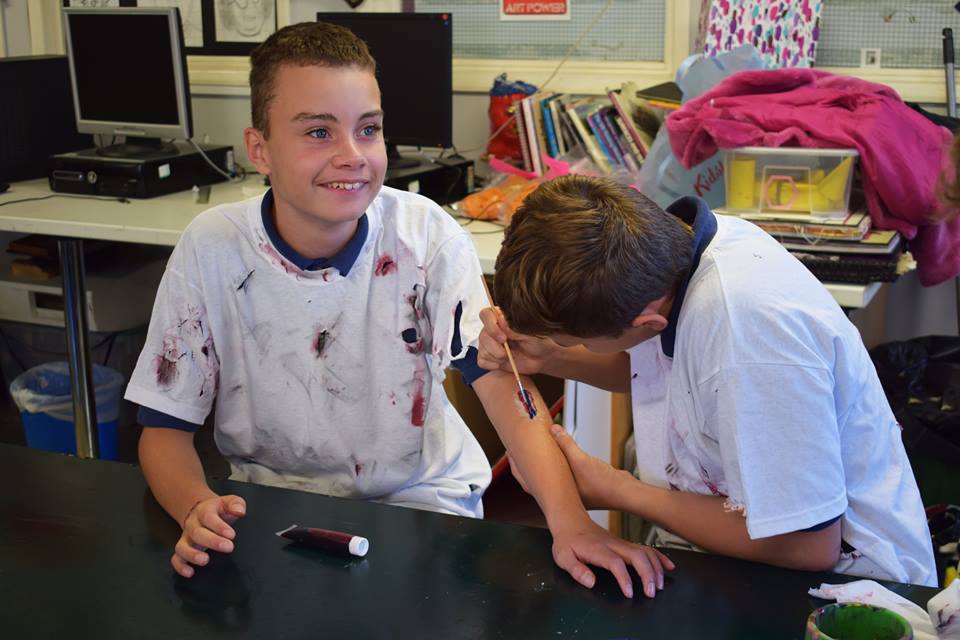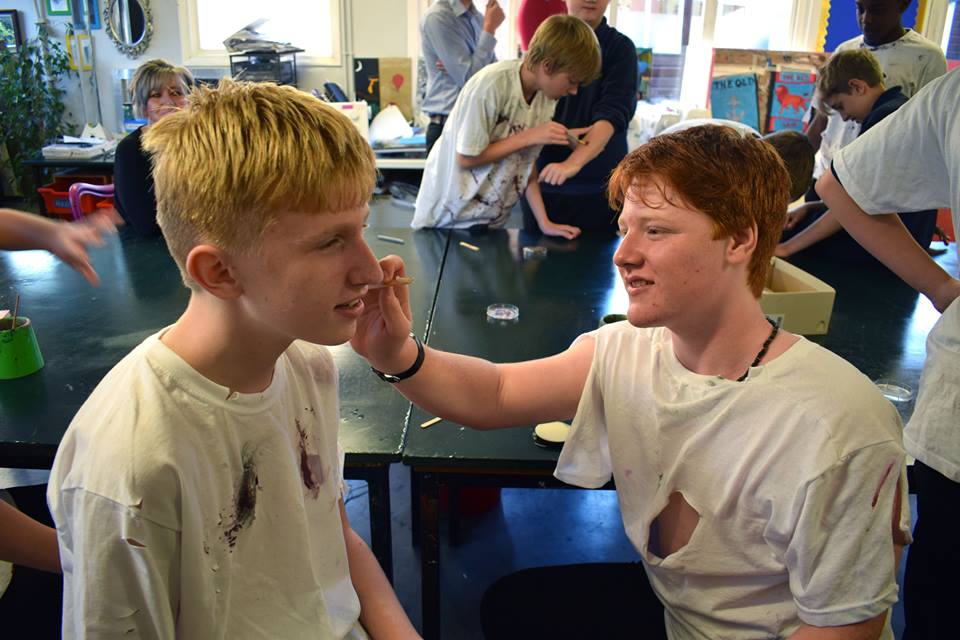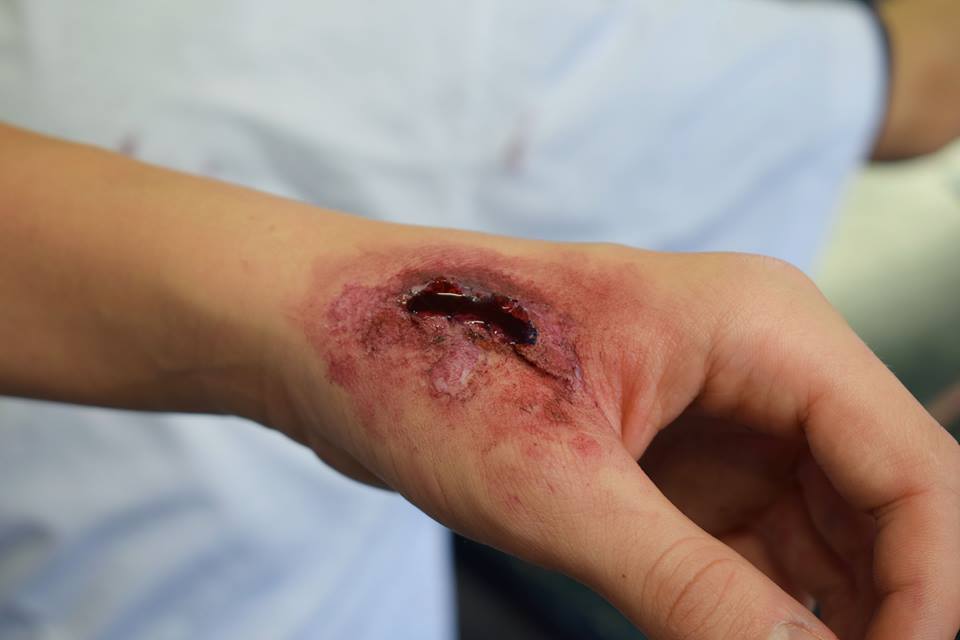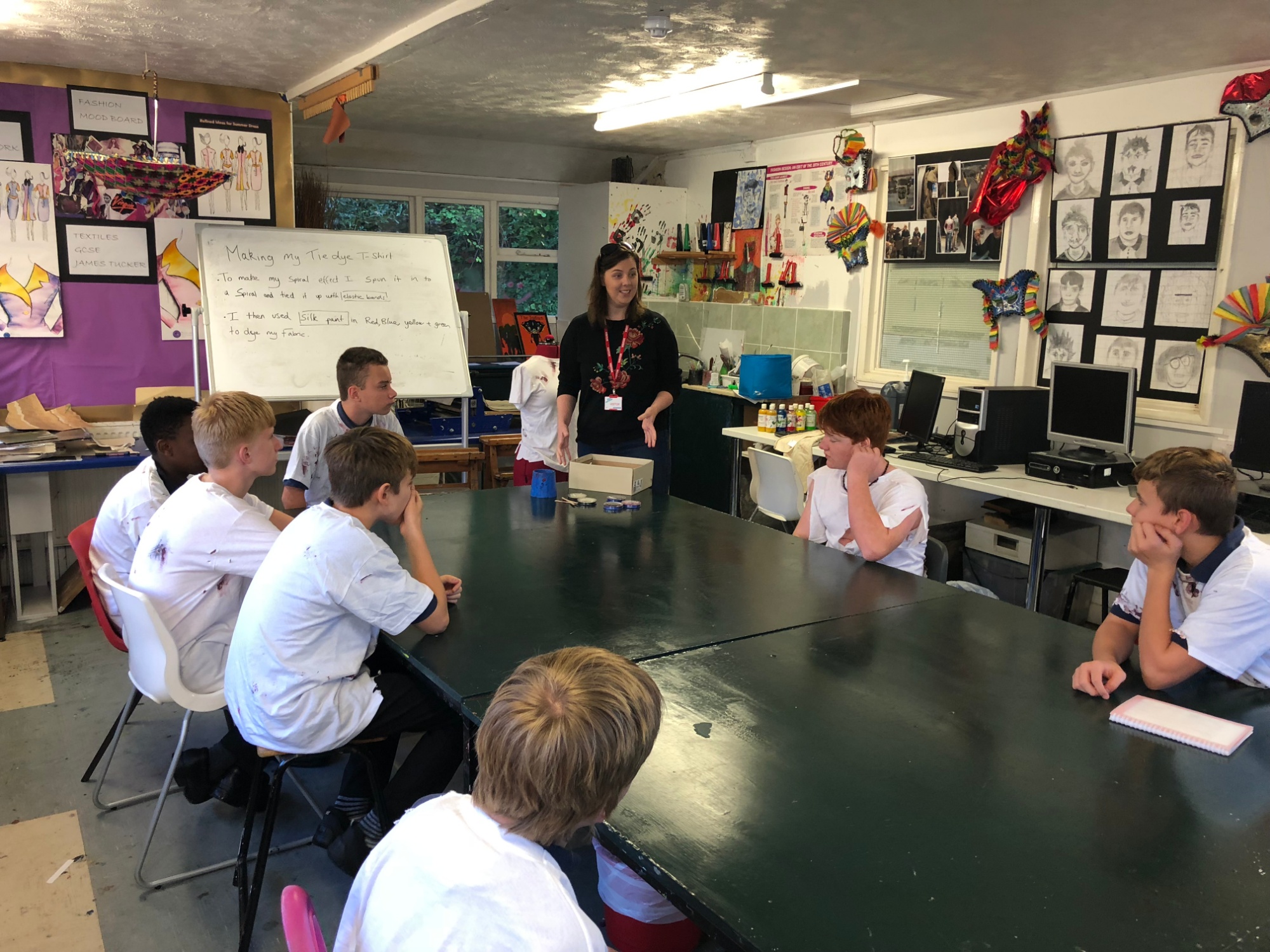 The course led by Mr Bentley-Angell and Miss Smith will culminate in an awesome trip to Leavesdon Studios in London to visit the real life movie set of the Harry Potter series! Incredible learning opportunities at Slindon College!