Pip Pender - Artist and Designer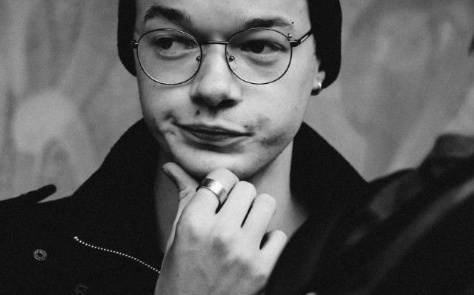 Pip Pender studied at Slindon College before moving to Hungary at the age of 16.
Pip Pender is a Scottish artist who, after studying at Slindon College, moved to Hungary at the age of 16 where he studied Graphic Design and Visual Communication at the Visart Muvészeti Akadémia, Budapest.
After working as a freelance graphic designer on projects in Europe and the US, he went on to continue his studies in The Netherlands where he graduated with a bachelor's degree in Product Design at the Minerva Academy, Groningen. It was here where Pip developed and combined his skills and theories that would allow him to produce conceptual pieces varying from functional interior products to sculptural installations.
It was clear from Pip's time at Slindon that his creativity and vision in art and design would lead him to exciting places, these have included internships and placements in Bangkok, London and New York.
When reflecting on his time at Slindon, Pip recalls that it was the only school where he was given the freedom to question everything. In mainstream schools he recalls that this questioning got him into a lot of trouble but it has become his strength as an artist and designer. "In my mind a chair is only a chair if you sit on it, It becomes something totally different if you stand on it." Pip says. Not that he stood on chairs during his school days of course!
In 2019 Pip was invited to participate in an exhibition of the Netherlands top design graduates, the event was held by Melkweg. Amsterdam, and included talent scouts from Young Stedlijk.
Most recently Pip was involved in creating the visual identity of Matchstick Group a Talent Management Company that was founded by another Slindon Old Boy, Max Parker.
Many of Pip's collections involve re-imagining or re-valuating the every day to challenge people to shift their perspective. "Re-thinking objects" is a study on the way in which we can re-imagine products in our daily lives and challenges us to change our mindset in order to maximise the full potential of objects and apply new functions and contexts.
"Slindon allowed me to channel my strengths into sports, creativity and gave me the foundation to solve and approach problems from new perspectives. That allowed me to build my own infrastructure to life. I do things my own way and Slindon gave me the confidence to do that. [...] The patience and understanding of the staff is unmatchable and due to having been to so many schools I do feel I can say that with total confidence."

Excerpt from an email from Pip Pender.
You can find out more about Pip Pender's work by visiting his website here.