United We Remember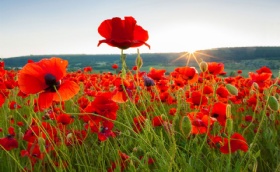 In memoriam of those who lost their lives in World War One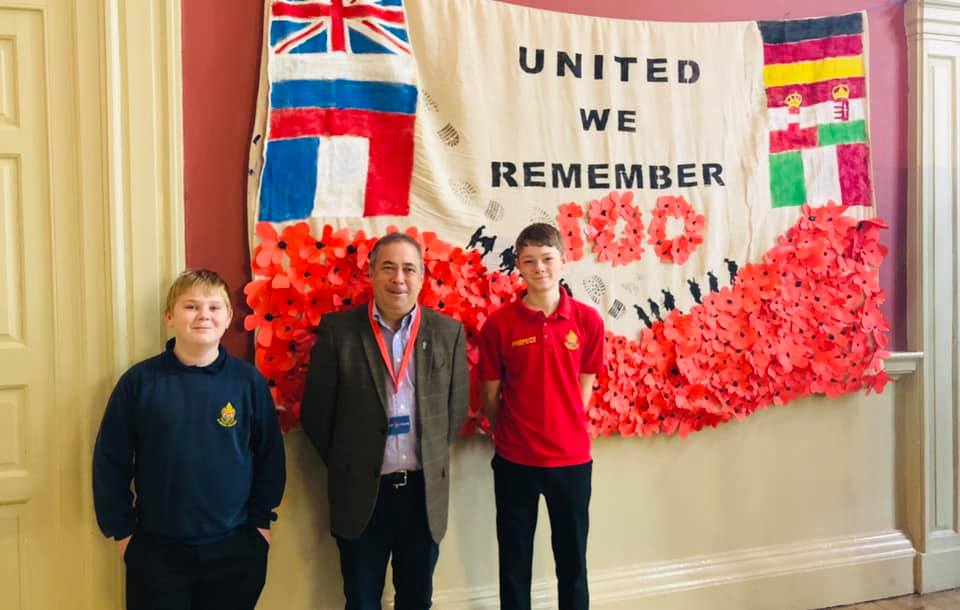 A poignant visit today from There But Not There trustee Michael Tu, who gave a talk on The Great War. He is pictured above with our Head Boy and our Year 8 student who designed our fantastic commemorative tapestry, made by all Year 7, 8 & 9 students in their history lessons with Mr Quick. This was to commemorate 100 years since the First World War, as part of Remembrance Day 2018.
Further to this, a 2 minute silence was held last week at 11am by Slindon College staff and students.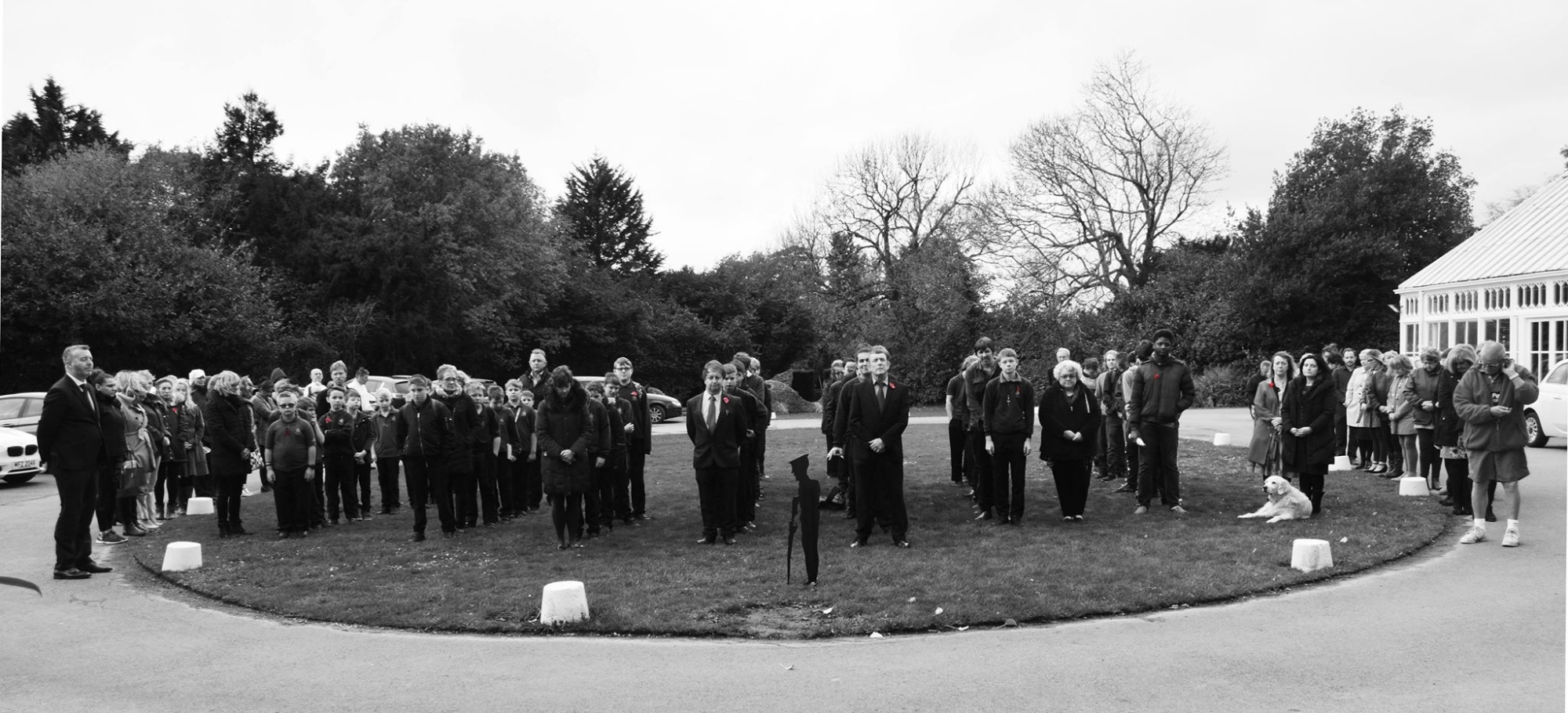 The college displayed a silhouette of a First World War soldier. This was drawn out by the College Art Department and then various students cut out the design. It was then finished off and displayed by the College's Head of Design Technology, Mr Burbidge. In addition, our Primary department made their own poppies and placed them at the church.