A PSHE visit from Delivered Social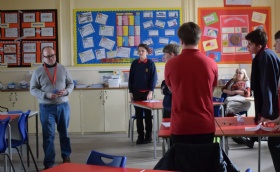 Online safety is so important, that's why Delivered Social are on hand with the facts!
Delivered Social is Guildford's big hitting social media agency. Our PSHE classes were lucky enough to get a visit from them today to learn all about the dangers of the online community.
Online safety is so important to us here at Slindon College, and through the application of these outside visits, our pupils really get to grips with the risks.
For more home ideas about online safety from our friends at Delivered Social, click here!