Summer Term arrives at Slindon College!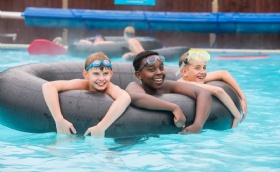 Welcome back! Take a look at what is on offer at Slindon College this year!
A very warm welcome back to all our pupils and staff!
A new term has started at Slindon College, and there is so much to look forward too! We hope all our pupils enjoyed a super Easter break and are ready to settle in to their studies, particularly our Year 10, 11 and Sixth Form who of course will be taking vital examinations during the Summer Term. Good Luck!
We have several trips planned this term and an array of other special activities. There's so much extra on offer for our students in the Summer Term! Drama, Swimming, Football, Creative Writing? What is your favourite? Download our new Enrichment Activities for Summer 2018 below!
For up to date information on what is going on this term, please take a look at our official Facebook and Twitter pages.