The Autism Show: 15th - 16th June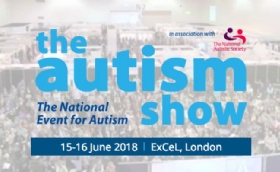 Slindon College is at The Autism Show at ExCel, London!
Slindon College is at the ExCel in London attending this national event for autism. This event offers more information, help and advice on autism (including Asperger syndrome) than anywhere else in the UK.
At The Autism Show you can choose from over 100 hours of talks, clinics and workshops plus hundreds of specialist products and services which can make an immediate difference to those you care for, support or teach. We were so lucky that one of our parents joined us too! Mrs Irons came to give a first hand experience of how we have helped her son! Thank you!