Slindon College at The Autism Show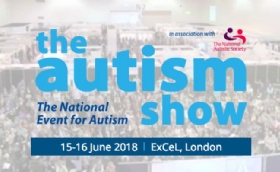 Slindon College will be at The Autism Show on the 15th - 16th June at ExCel, London!
Slindon College will be in the ExCel in London attending this national event for autism. This event offers more information, help and advice on autism (including Asperger syndrome) than anywhere else in the UK.
At The Autism Show you can choose from over 100 hours of talks, clinics and workshops plus hundreds of specialist products and services which can make an immediate difference to those you care for, support or teach.
This year's theatre and feature programme has been announced. To find out more please visit The Autism Show Website, and to book your tickets now and save over 20%, click on the Book Tickets button.