Slindon Student wins at University Art Competition!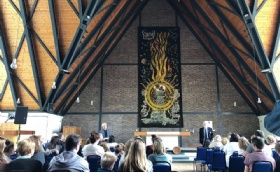 Slindon College wins Best Individual Effort two years in a row!
On Saturday, we were treated to an amazing private viewing; it showcased local and French schools art works in the foyer of University Chichester Art Department. Such incredible effort had been made by all and we were eagerly anticipating the results of the Best Effort, Best Individual Effort and Best Overall School!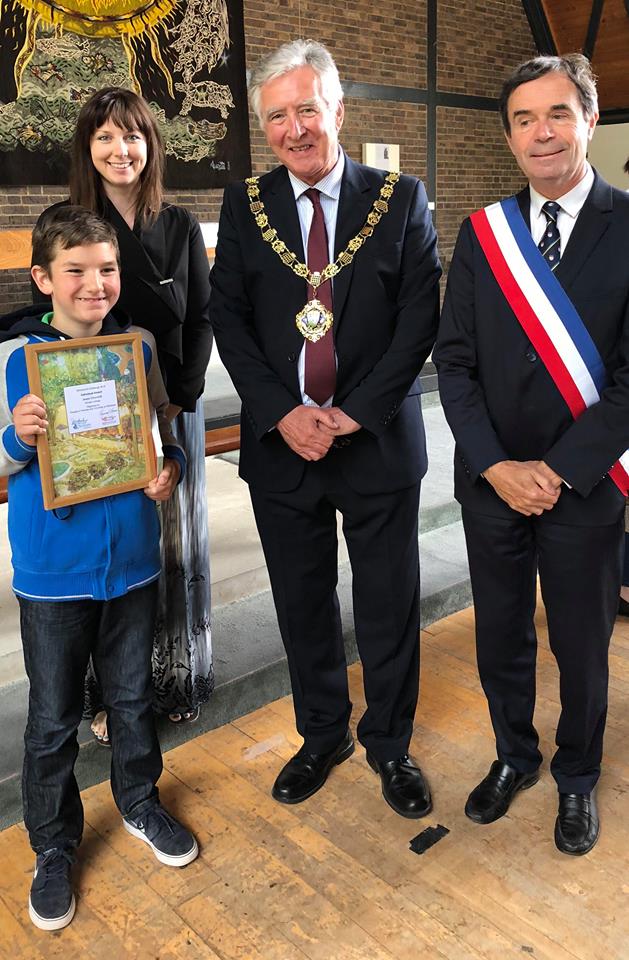 The most fantastic part was one of our students was awarded with the Best Individual Effort itself! This has been won by a Slindon College student now for the second year running! We are so proud of our talented art student, so a huge congratulations! The student was presented his prize and Certificate by the Mayor of Chichester and Mayor of Chartres.
Remember the exhibition is open to the public from Monday 18th June until Friday 22nd June! Well done to all the participants, and a big thank you to Mrs Middleton and the team.