Camping Capers!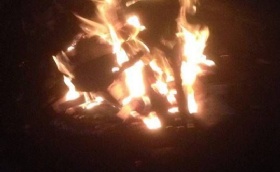 We had fantastic fun at our school camp out!
Our Year 8 and 9 pupils had an extended school day recently...24 hours! Yes, our brave students camped out under the stars in our beautiful school surroundings on the South Downs. We lit fires, told stories, ate and even went Bowling!
We understand the importance of socialising at Slindon College, and these brilliant events really do pull all the children together! Thank you to Mrs Roberts for organising the event!