Food Technology: Nature's Way Foods!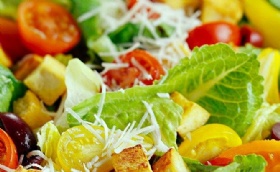 We believe in interactive learning here at Slindon College!
Year 10 took a trip to Natures Way Foods in nearby Chichester in West Sussex to learn about salads! They had a great morning finding out about them, seeing how to make mayonnaise and learning about putting salads together. They even made their own Caesar salad!
Natures Way Foods began in 1994, when the Langmead brothers set up a small bagged salad operation. Their big idea was to combine the freshest lettuce with the latest food manufacturing technology. Our students had a great day and learnt so much!