Life saving PSHE trip!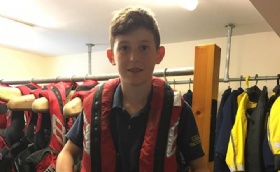 Hands on learning at Littlehampton Lifeboat Station!
Our Year 8 PSHE class visited nearby Littlehampton for an amazing tour of the Lifeboat station by Tom! He kindly talked to us about the different boats, safety and the clothing they have to wear!
The new boathouse is home to both lifeboats and their launching tractors. On the ground floor, it also houses a changing room, where drysuits, thermal clothing, life-jackets, helmets and gloves are stored in a dehumidifying atmosphere. There are also showers, and a workshop where the keep the mechanics locked away and ready for action.
A great way to learn about marine safety at Slindon College!