Usborne makes Book Day come early!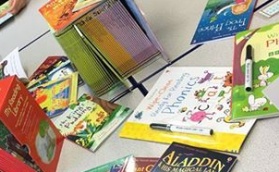 Usborne Children's Books makes a generous delivery!
Our students are feeling very lucky this week, as they pour over the pages of an exciting new selection of incredible children's books, kindly donated to our library by Usborne Children's books!
A HUGE thank you to Usborne from all our boys!