How to Help a Child with ADHD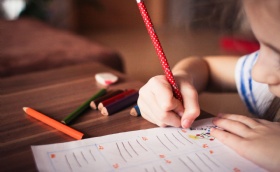 School environments create a variety of challenges for children with ADHD. With an appropriate learning plan, patience, and an adaptable learning environment, your child can succeed in the classroom. Children with ADHD benefit from working closely with their teacher, and alongside parental input, the most suitable learning strategies for your child can be implemented to adapt to their individual learning styles. It is this flexible support system that will help your child achieve their educational goals, and make day-to-day school life more enjoyable.
Can ADHD Impact Learning?
ADHD can affect learning at school because your child may lose focus or become distracted from noises and other children easily. There is no reason why a child with ADHD is not able to learn and develop at school.
With the help of specific learning strategies and the right learning environment, children with ADHD are able to achieve academic success and unlock their potential to achieve their future goals.
Individual Education Plan – A Learning Strategy for Children with ADHD
One of the most important strategies to help children with ADHD succeed in classroom environments is to implement an individual support plan or IEP (individual education plan).

This learning support plan is created with input from both the child and his or her parents, and can include the following;
Goals – Individual targets can be outlined in the plan to help guide the teacher and the child towards meeting them throughout the term or year. Goals can be big or small and successfully achieving goals can increase motivation in a child with ADHD.
Actions – What actions need to be taken to meet the goals? By providing clear steps to success in meeting the above targets, your child is more likely to be encouraged to follow their IEP and not feel intimidated with negative thoughts because they do not know how to achieve the targets.
Help – An outline of how your child will receive the help they need to meet their goals. This can include extra support sessions, social & emotional development, and extracurricular activities. It should also be made clear how a child can seek help if they feel they need extra support completing something.
Parents – Education continues whilst students are at home. For children boarding at school during term time, developing a plan for continuing their individual learning plans whilst at home will keep them on track and help them make transitioning between different environments much easier.
Review dates – It should be made clear how long the child has to meet their targets and when they will be reviewed by the school.
Schools for Children with ADHD
Choosing the school with the best learning environment for your child is especially important if your child has ADHD. Though mainstream education environments do provide support to children with special educational needs, it is worthwhile considering schools specifically tailored to special educational support.
Often children with learning difficulties can struggle to settle at a school where they don't feel comfortable. Choosing a school with pupils who have similar learning needs will help your child settle and concentrate on meeting their educational targets.
Schools that specialise in children with special needs have the resources and time to make a child's individual education plan a priority. Helping each child achieve their potential is the aim of any school, and special needs schooling can make this happen for children struggling to focus in a mainstream school environment.
Residential Special Needs Schools
Schools with residential facilities are particularly helpful to children with special educational needs. Boarding environments are useful for children who may take a long time to settle, such as those with Attention Deficit Hyperactivity Disorder (ADHD).
In addition to this, boarding school children benefit from increased interaction with teachers and are given plenty of opportunities to voice any day-to-day concerns they have outside of the classroom environment.
One of the biggest advantages to boarding school environments for children with ADHD is that they will be able to develop and live with children who have similar learning difficulties. Unlike in mainstream schools, where special needs children can often be made to feel like they are behind their peers, boarding schools with a focus on special education can allow your child to develop in a no-pressure environment.
Helping Children with ADHD in an out of the Classroom
Children with ADHD will feel a lot happier in schooling environments that sympathise with the pattern of learning best suited to them. With a good support system, suitably trained teaching & support staff, and an adaptable education plan, children with ADHD will be able to develop and achieve excellent results throughout their educational career.
Helping children outside of the classroom is just as important as the lessons being taught within class time. Communication between parents, child, and teacher is important to discuss learning strategies and agreeing what works best and what is not so that any adaptations can be made to help achieve the targets outlined in their education plan.
Slindon College helps children with ADHD. Our expert teaching staff and specialist facilitiesexpert teaching staff and specialist facilities give your child the perfect school environment tailored to their individual learning style and personality.